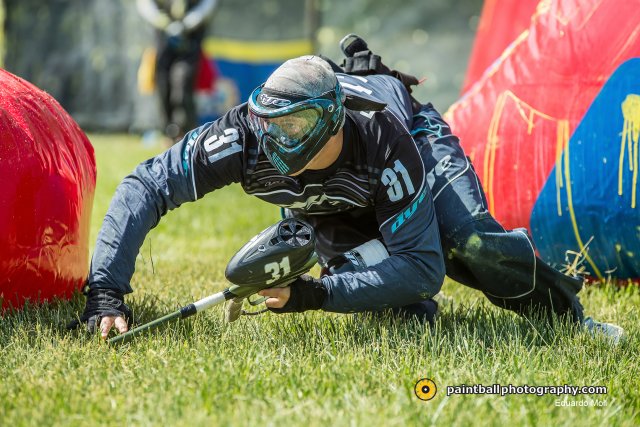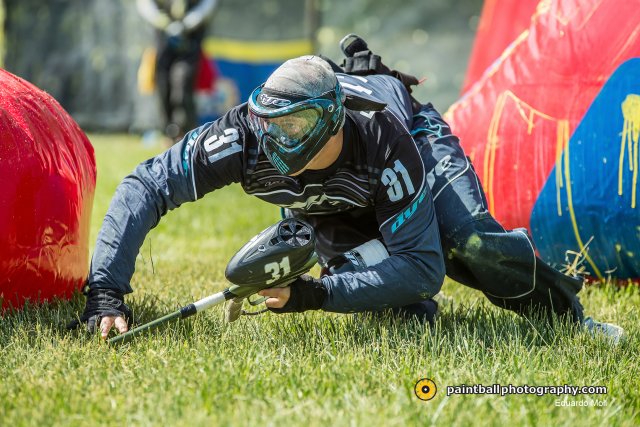 Tampa Bay Damage has had a successful run the last two seasons. In the last 10 events they have been in the top three, 7 out of 10 times with 1 win each season. Making it to Sunday is hard enough, especially at the highest level, but making it that many times proves a dominance that is and should be respected. So what is it that allows this team to do so well almost every event but fall short of the gold 8 times? I can say it's not that their talent pool isn't deep enough or that they have a weak coaching staff nor is it a lack of supplies or practice time. To be successful in 2014 Damage needs to focus on small yet key problems that many wouldn't notice at first glance (The small ones always get you).
One of the most overlooked aspects of the 2013 season was the loss of back player, Dave Baines (#41, 2 PBA rank) who left Tampa Bay Damage after the 2012 campaign for Edmonton Impact. Not only was Baines an excellent leader and calm head in the pits, he provided Tampa Bay with an expert shot off the break, and is considered one of the best closers in the game. When you combine this with his years of experience and understanding of the game, it becomes clear that Damage had a large gap to fill. Just to drive the point home: under the Impact flag, Baines finished second in the league over all in 2013, with a G rating of 25.54, a winfluence of 11.64 (higher than #1 gun, Oliver Lang by .20), and a survival rating of 17.37. The point is: Tampa Bay Damage needs to either scheme to put more guns up quickly, or a shooter needs to step up and fill the (large) shoes left by "The Beast".
Damage's second problem: getting out of their own head. The 2013 World Cup was a perfect example: a 1-1 split on Friday, followed a 1-1 split on Saturday with a loss to an inferior Chicago Aftershock (7-3). What happened that Saturday morning? How did a team who has made the podium 7 times in 10 events drop a game to a team that has been at the bottom of the barrel for three years? Sure, anyone can drop a match here or there, but at the World Cup, after having a 1-1 Friday split? Especially when that Friday loss was against San Antonio X-Factor by 6 points?
Hopefully though, the final point of this article will help clear those mental mistakes: settling into roles under head coach Kevin Bredthauer. A few times last season we saw players such as Keith Brown (#17, front; 50 PBA rank) play out of position, either out of necessity or perceived creativity. Really though, Keith Brown needs to be in the snake; period. He's fast, calm and collected which in turn allows him to communicate and really take in everything. In a recent conversation with a peer, he stated: "He [Keith] doesn't seem to have that killer instinct", and I can see what he means, but really how bad is that? Sure, Keith needs to up the ante and I'll get behind that, but that killer instinct can become a downfall when hyper aggression takes over and leads to greedy mistakes, penalties and at times serious tunnel vision. What makes Keith Brown, Keith Brown, is that he's not Zach Wake. My peer also stated: "He needs really solid support", which I completely agree with. Hopefully the new additions of Dalton Vanderbyl, of San Diego Dynasty, and Jason Wheeler, the 2012 Rookie of the Year and formerly of the Moscow Red Legion, and the reacquisition of Jacob Edwards will allow the coach to put his players in the best position possible. Also, the veterans of the team such as Timmy Propst and Dan Holliday have been great the last few seasons, but the fresh blood being brought in should push them to "sharpen their knives" just a little finer. It will be interesting to see what sort of schemes and lines Breadthauer is able to conjure up as Damage now has full compliment of hungry players whose personalities can match that of any field. Lines such as Brown, Busiere, Jason Edwards, Smith and Dalton or El-Yousef, Smith, Propst, Jason Edward, and Jacob Edwards are tantalizing, but even with those amazing lines, Tampa has to get out of their heads and play their own paintball game.
Talent, organization, and scheming is not the problem here: it's the head game. However, if Damage can settle into the Bredthauer regime, get consistent spins from their new talent, and fill the void of Dave Baines, hopefully the head games will take care of themselves, and ultimately get them back on top of the heap.