Go To: Features & Pricing | Turnaround Time | How to Order & Get Started | Gallery | Size Chart | Testimonials | Grit Pants | Team Packages
Light, Durable, Padded, Non-Padded, NCPA, SPL, and NXL Legal Custom Paintball Jersey

Social Paintball offers completely custom paintball jerseys, playing gear, and apparel. The Grit Flex and Grit Varsity are our main custom paintball jerseys. All of our paintball jerseys are 100% custom, dye sublimated, and can be designed to your exact specifications. By using our "True Color Technology" we are able to offer superior colorization and saturation, allowing us to match the finished product to your creativity – the possibilities are endless. This technology also promises that our paintball jerseys are seriously vibrant, and long lasting.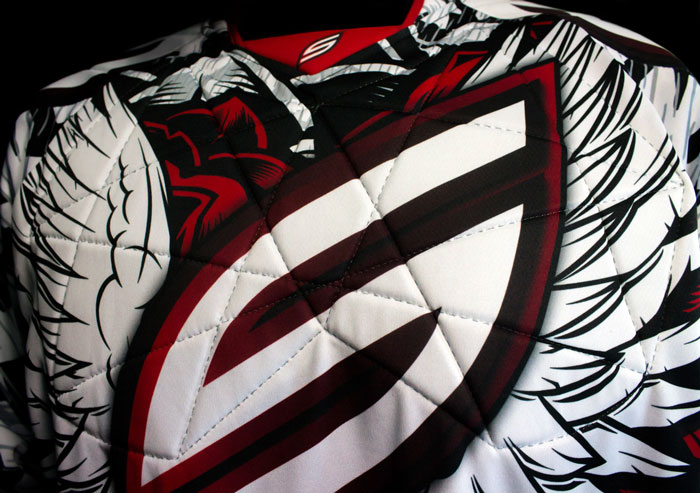 Grit Flex – $109.99
The Grit Flex Jersey is a state of the art custom paintball jersey and the main style of paintball jersey provided by Grit. The jersey includes:
Flexible padding zones in the forearms, chest, and shoulders
Moisture Wicking Construction
Raised, padded collar
Regulation padding
True Color Tech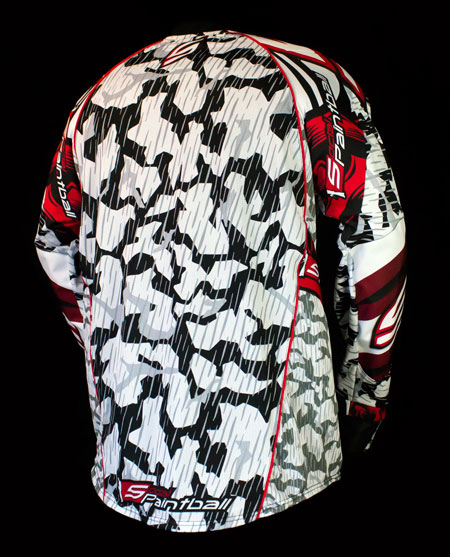 Lightweight, and durable, the Grit Flex Jersey is the pinnacle of paintball performance gear. Featuring Cordura Fabric in the forearm and elbow reinforcements, the lack of bulk allows the athlete a full range of motion without compromising the durability. The jersey includes:
Durable CORDURA® fabric elbow reinforcements
Mesh Ventilation Zones (back and sides for extreme breathability)
Moisture Wicking Construction
Padded Ballistic Nylon Half-Gloves (optional)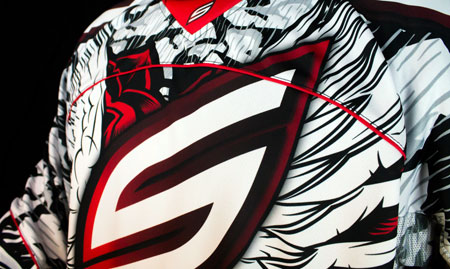 Grit Varsity – $89.99
Designed for players in the National Collegiate Paintball Association (NCPA), the Grit Varsity Jersey is the culmination of several years of coordination with elite collegiate paintball players to create the perfect, NCPA legal custom paintball jersey. The features include:
Zero padding, following NCPA guidelines
Mesh Ventilation Zones
Moisture Wicking Construction
Spirit Piping, showing off your school colors
Raised, unpadded collar
Official NCPA-Approved Jersey Manufacturer
True Color Tech
Ballistic Nylon Half-Gloves (optional)


Turnaround Time
Simply put, we will deliver your custom paintball jerseys no later than
5 to 9 weeks
after you approve your design (this includes names and numbers) and submit payment. Please note that delays due to weather/mother nature and shipping carrier mismanagement are out of our control.

How to Order
Placing your order is very simple. You can contact your sales representative or follow the steps below. Either way, a sales rep will be assigned and will be in communication to help you along the entire process.
Pay for your design fee, here. The fee will be either $75, $125, or $250.
A representative contacts you regarding your order.
You approve the design. You will also have to approve roster names and numbers.
Make final payment for jersey order.
Jerseys go into production.
Jerseys are delivered.
Your team looks amazing!

Custom Paintball Jersey Gallery
This is only a small selection of the many paintball jerseys we've made. You can view even more custom paintball jerseys we've made on our Facebook Page here.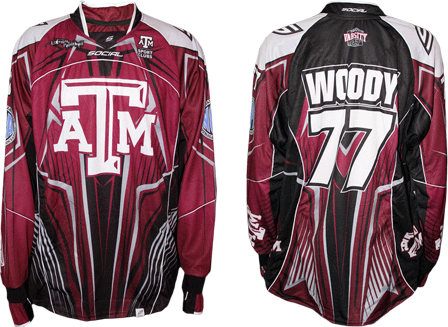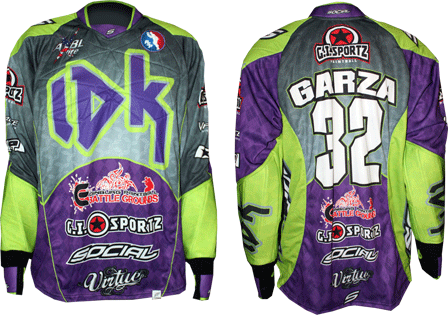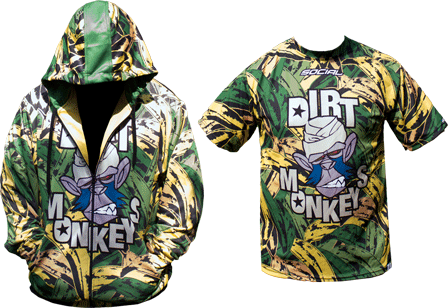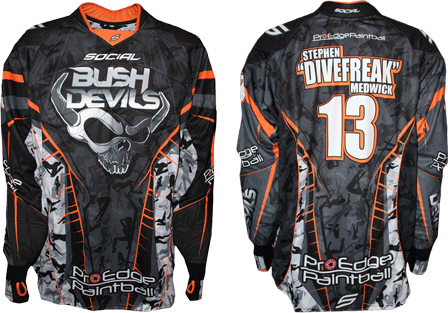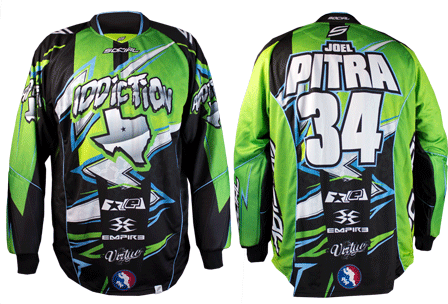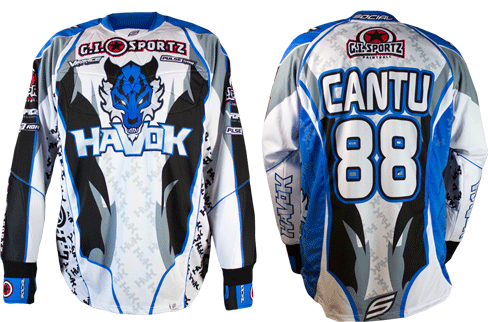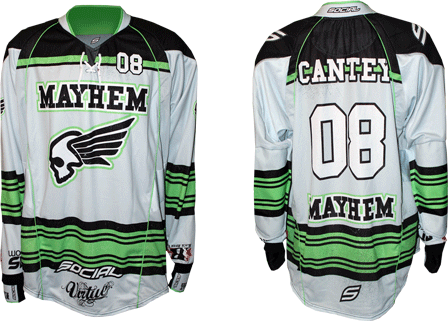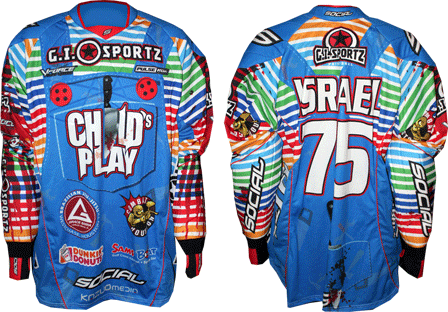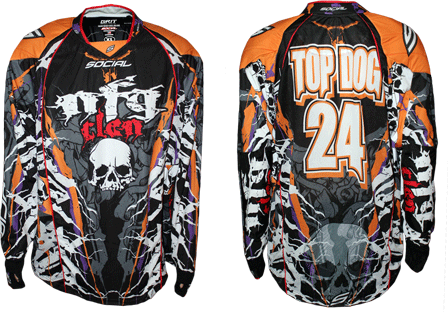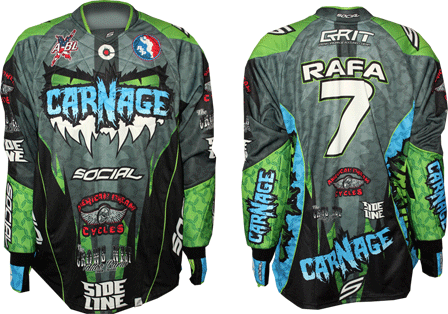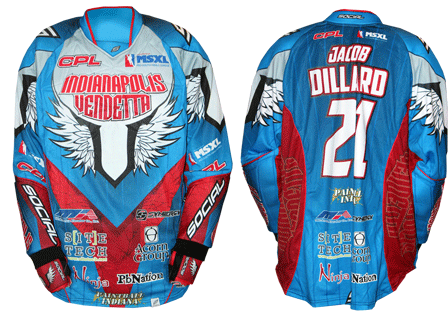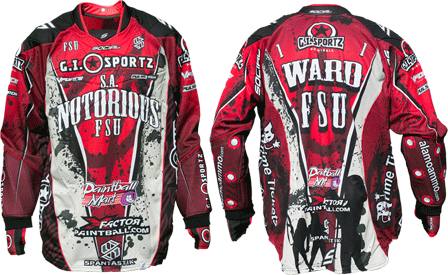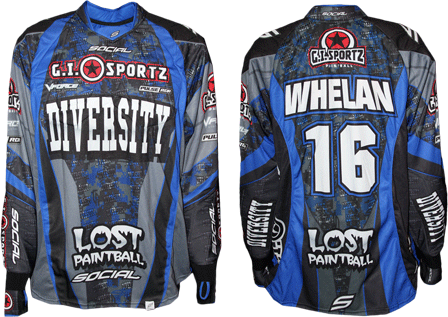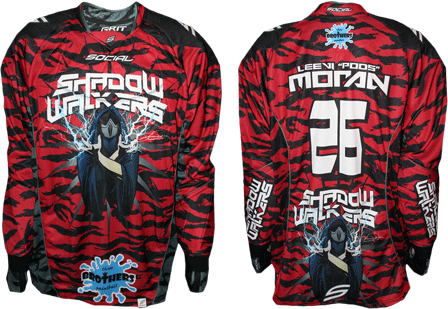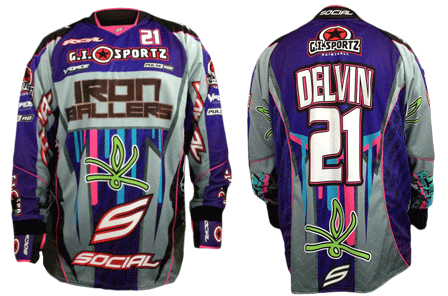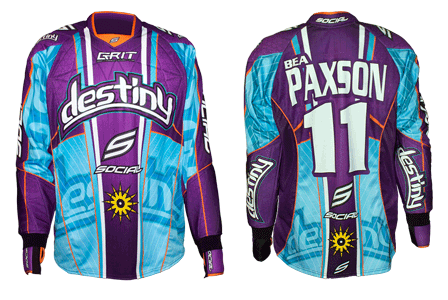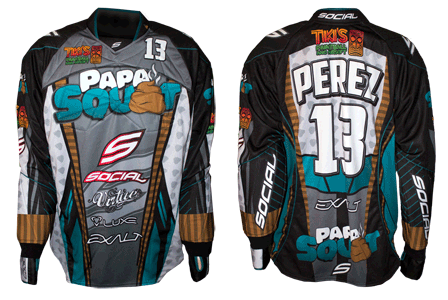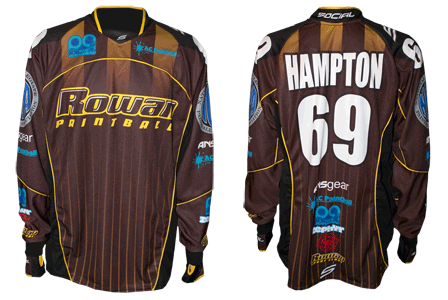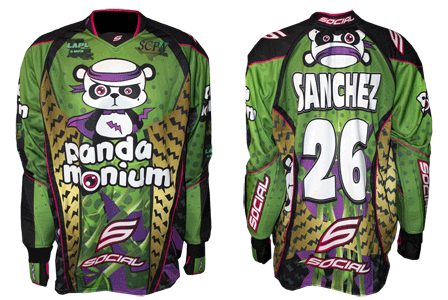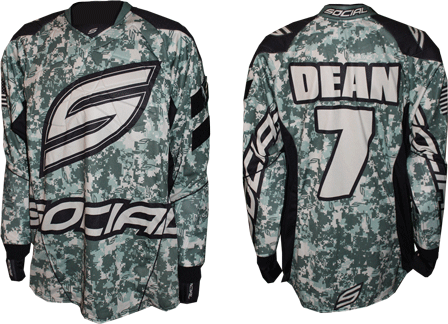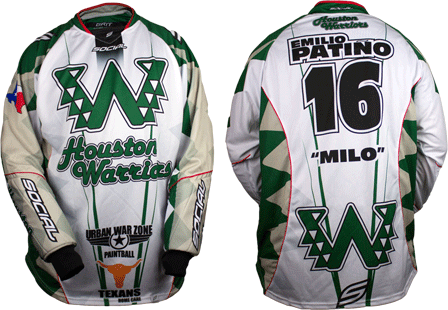 Testimonials
"Your professionalism and attention to detail is greatly appreciated. You know exactly what we need and you get the job done, no matter what it takes. Thank you Social Paintball for all your hard work. Our image wouldn't look half as good without you." – Jonathan Whatley, HavoK eSports
Thanks to Social Paintball for working with us, we look forward to representing." – Austin Taylor, Papa Squat
"Our team is overly impressed with the quality. From the design to delivery, the process has been quick and hassle-free. We will definitely be ordering next years jerseys through Social Paintball." – Dustin Weeks, Panda Monium
"I want to thank Social Paintball for making this amazing jersey! Kushwear Ironballers all love it!" – Richard Anzalone, Kushwear Ironballers

Paintball Jersey Sizing Chart