Description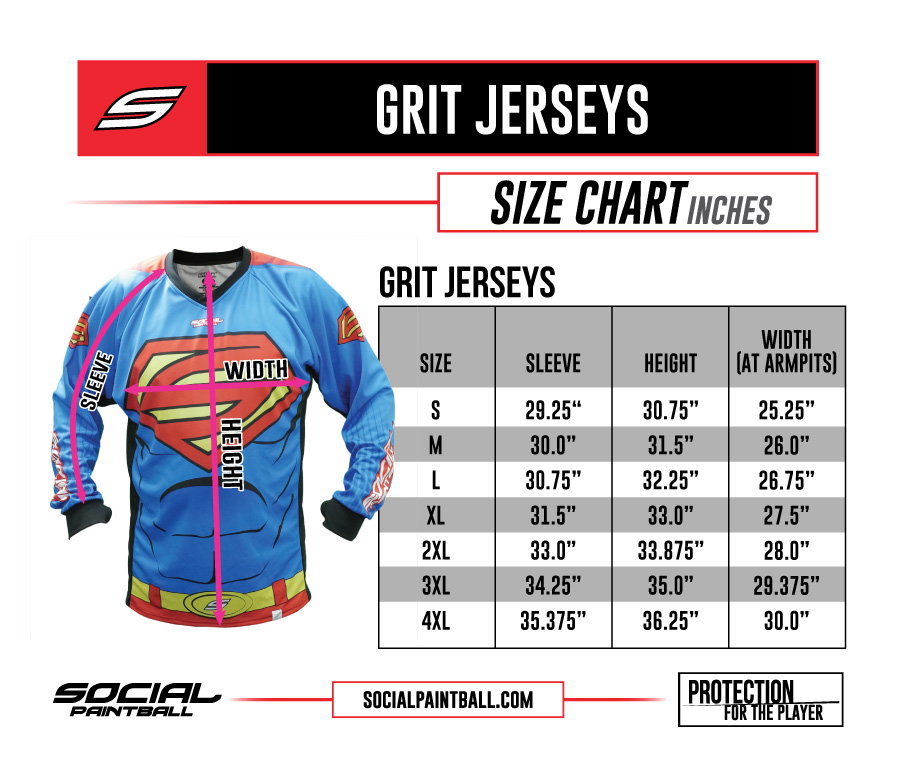 The Official Limited Edition 2018 Social Paintball and Levena Paintball event custom paintball jersey is now yours to order. These jerseys are being made on a limited run for the event. This will be made on our SMPL unpadded paintball jersey cut. The jersey features a full-back mesh, mesh along the sides and under the arms, and cuffs with thumb holes.
PLEASE NOTE: Pre-ordering ends on Friday, November 2nd, 2018.
If you order after the deadline, your jersey will be SHIPPED to you and WILL NOT be made in time for the event.
To register for the event, visit: http://www.levenapaintball.com/timeline/