Description
Testimonial from Actual Customer:
"Hey all you lady ballers…I know some of you are trying to figure out how this is different from a regular padded sports bra. I have tried all kinds of padded bras while playing. Regular bras, sports bras, you name it. I got a LOT of direct hits while wearing this bra. I got at least 4 direct hits right to the nipple. Normally I would come home and have polka dotted boobs. Not pretty. With this bra I had no bruises. This bra is more padded and padded in a larger area than other padded bras. I'm by no means fit or thin and I was skeptical at first based on my last experience with other bras. I was pleasantly surprised! The design of this bra if very comfortable." – Danielle Johnson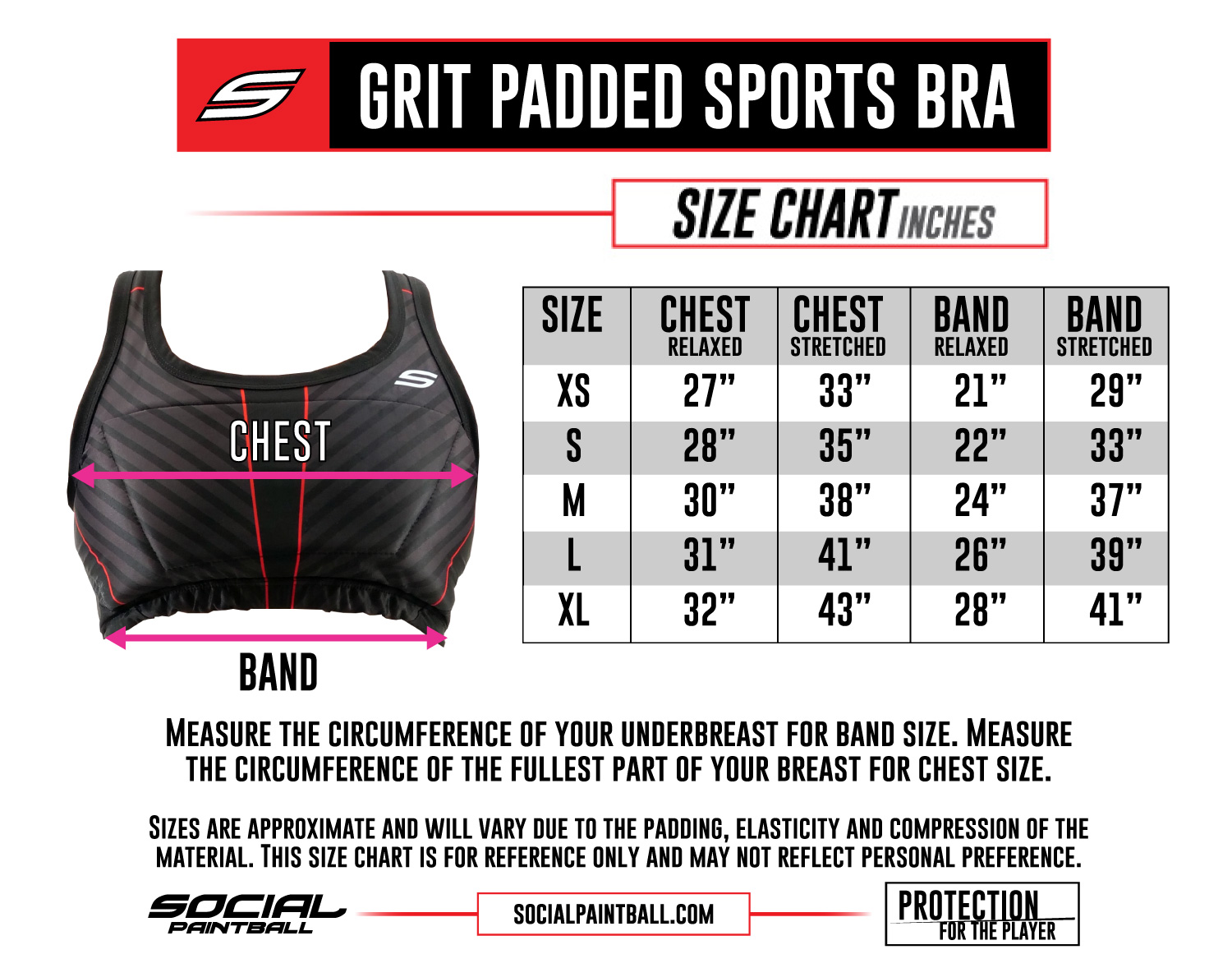 Measure the circumference of your underbreast for band size. Measure the circumference of the fullest part of your breast for chest size. Sizes are approximate and will vary due to the padding, elasticity and compression of the material. This size chart is for reference only and may not reflect personal preference.
Girls like paintball, too. Do you hate not being able to find paintball apparel made for women? Well, a few years ago we noticed and started making a line of apparel for females that are passionate about paintball. Or for that guy that wants to show his daughter, niece, mom, aunt, grandma, girlfriend, or wife (you get the idea) how much he thinks about her when he is playing paintball.