Description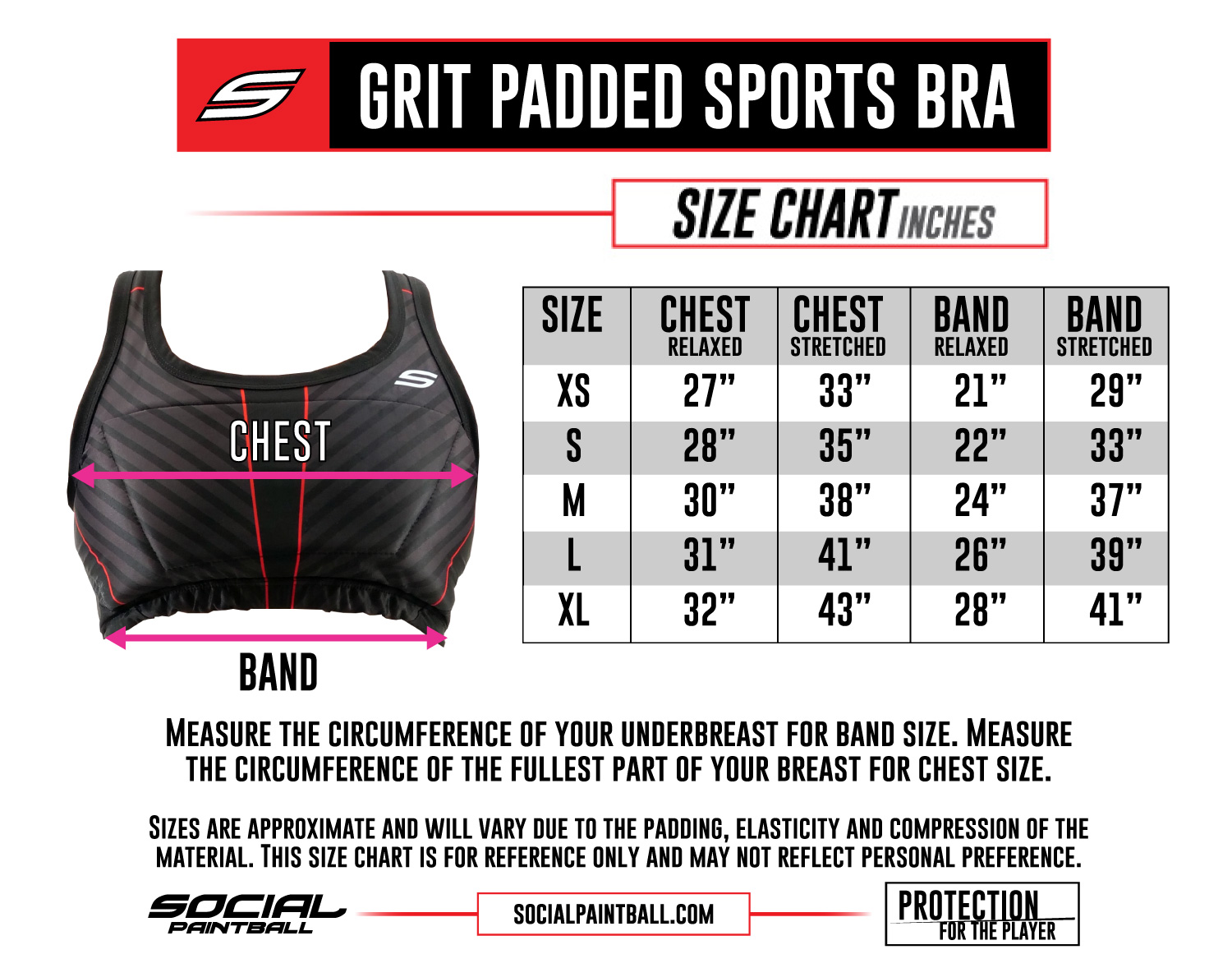 Measure the circumference of your underbreast for band size. Measure the circumference of the fullest part of your breast for chest size. Sizes are approximate and will vary due to the padding, elasticity and compression of the material. This size chart is for reference only and may not reflect personal preference.
Girls like paintball, too. Do you hate not being able to find paintball apparel made for women? Well, a few years ago we noticed and started making a line of apparel for females that are passionate about paintball. Or for that guy that wants to show his daughter, niece, mom, aunt, grandma, girlfriend, or wife (you get the idea) how much he thinks about her when he is playing paintball.
Custom products are made to order. Sales on custom products are final. We do not offer refunds or replacements on custom made orders or orders with customer errors. Please allow 3 to 6 weeks for delivery. Please note that delays due to weather/mother nature and shipping carrier mismanagement are out of our control. We appreciate your patience.