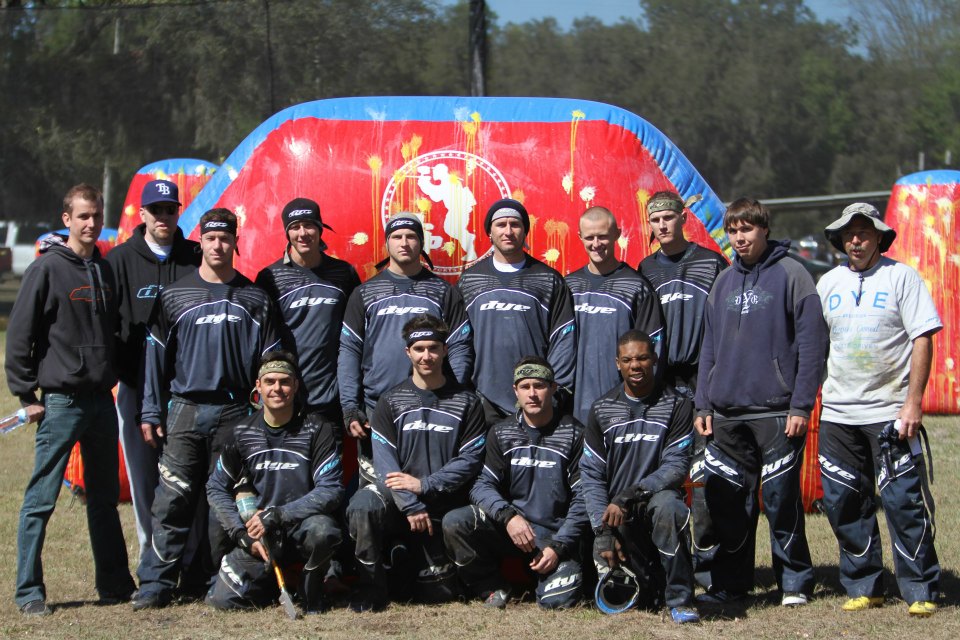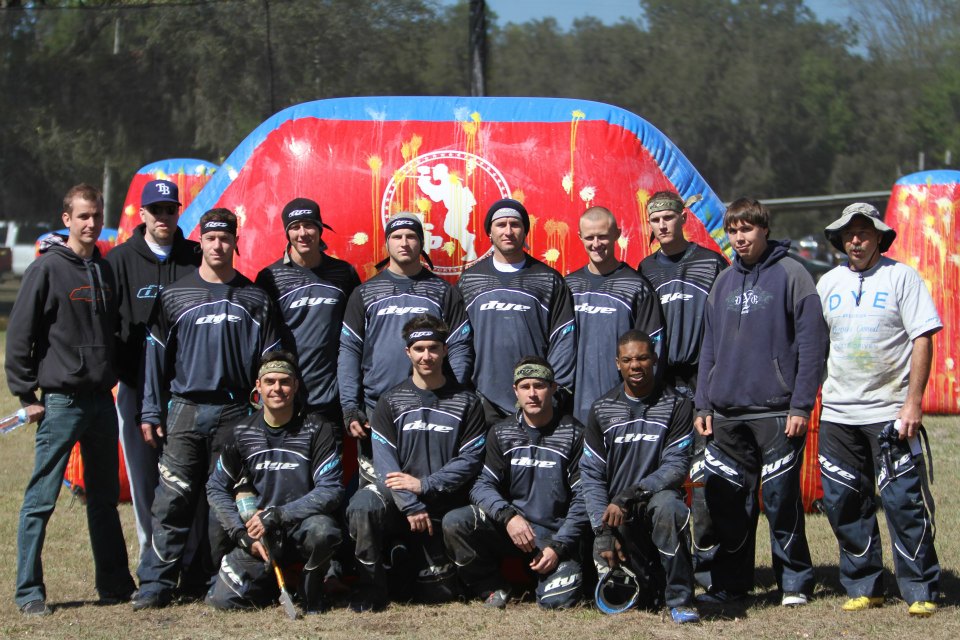 UPDATE 1/30/15: Tamp Bay Damage has unretired and will be playing the 2015 PSP season. An official press release was released by Virtue…
Tampa Bay Damage is back. But in some ways, the team never really left. Shortly after the public announcement that the team had lost both its funding and major sponsor, the players have been working behind the scenes to line up support within the industry and from the team's original owner to keep Damage alive.

"We're in this for the love of the game," said player Jason Edwards, who is also taking over the role of team manager, "The first priority of all the core guys was to see if we could stick together before being picked up by other teams. Then when public word broke out that the team lost it's funding Virtue immediately got in touch with me about keeping Damage together."

Both Virtue and MacDev had been quietly exploring the opportunity to jointly sponsor the team before the original breakup was announced. With the new two-year agreement, Damage will be using a mix of Spire 200s and 260s, VIO Contours and Extends, as well as the new Clone 5 and Cyborg 6 markers. Additional sponsors include Bunker Kings for packs and other playing gear as well as Wicked Sports out of Tampa, Florida who will be launching a line of Damage branded apparel and soft goods.

"We definitely owe a huge debt of gratitude to companies like Wicked Sports, Bunker Kings, Virtue and MacDev," said Jason, "Without their support plus the continued assistance from CJ Botsolas, Damage wouldn't be possible."

"We've sponsored Damage since the team's inception using Virtue boards and various low key products," said Chris Williams of Virtue Paintball, "So on one hand we couldn't stand to see the team just quietly fold like that, while on the other hand, we consider it a great opportunity to continue the Damage brand as Virtue continues to grow within the industry. We're looking forward to a great year with Damage."

The core group of Damage players are still involved, as well team founder and original owner CJ Bostolas. However, now the team is being led internally, with Jason filling the role as manager. In addition to Paul Everett, Dan Holliday, Jason and Jacob Edwards, Tim Propst, Bryan Smith, and Ramzi El-yousef, Damage is looking at some fresh new pick-ups as the team prepares for the 2015 season.

"Rumors of my death have been greatly exaggerated," said veteran Damage player Daniel Holliday, "We never went anywhere and now that I've got my new gear lined up from Virtue and MacDev I'm looking forward to practicing with my friends next weekend."

Tampa Bay Damage was founded in 2006 by CJ Botsolas, who had the dream of building a world class professional paintball team based in Florida. In 2007, with the demise of both Strange and Docs Raiders, the core group of both teams was combined into Tampa Bay Damage under the management of Joey Blute and long time sponsor Dye Precision. Damage went on to win or place in the top three of 19 professional PSP events alone and has become one of the most successful teams in PSP history.

"The secret of change is to focus all of your energy not on fighting the old, but on building the future." – Socrates

In August, 2012 Virtue Paintball unveiled the Spire. Its purpose was to deliver to the best players in the world a jam-proof feeding system, fast tool-less assembly, in an aggressive, lightweight, compact design that holds more paint than its competitors. A year later, the Spire 260, was launched, which brought a whopping 260 round capacity loader to the market that was still smaller than it's sub-200 round competitors.

In early 2014, Virtue began shipping the revolutionary VIO goggle system, which is being widely regarded as the most comfortable and customizable goggle in paintball. Within two years, Virtue Paintball has become the leader in goggle and loader technology.

In 2015, Virtue Paintball formed a North and South American partnership with MacDev, the long time paintball gun manufacturer based out of Australia. Together the two companies will cooperate on the production, marketing, sales, and service of the Cyborg, Clone, and Drone line of paintball markers.
—
Tampa Bay Damage has decided to retire from professional paintball. The perennial title contenders are coming off of a solid 2014 season where they finished in 2nd Place in the overall PSP Series Rankings. The team was established 9 years ago and made their way up to the pro ranks with immediate success. Based primarily out of the Florida area, the team has remained true to their roots by keeping a core group of Florida-based players.
"It is with a sad heart that I announce to you today the end of a legacy. World Cup 2014 was the last tournament ever played by Tampa Bay Damage. We want to thank our fans and our sponsors for their support over the last nine years. And we would like to thank everyone who has ever been a part of our family since our inception." – Joey Blute, Manager of Tampa Bay Damage
Most of the Damage players will simply retire, while some will find a new home on other professional clubs. This news comes on top of the already diminishing pro ranks of the PSP with various teams bowing out of the series. One thing is for sure: there is a large group of pro paintball players, coaches, and a solid pit crew on the free agent market.
UPDATE: Tampa Bay Damage player, Daniel Holiday has stated that the players intend to play the 2015 PSP season, albeit on different teams. He also hinted at a lack of funding from Tampa Bay Damage owner CJ Botsolas as the reason for the club closing it's doors.
"For alot of us Damage players this came as somewhat of a surprise. After talking to everyone on the team. We all intended on playing paintball in 2015. Damage didn't fold or quit because of any rule, in fact the guys were just playing last week with their guns adjusted to the new settings. CJ has been the owner of the team since its inception and for that we are grateful. CJ hasn't even played paintball in maybe 2 yrs? So It's easy to understand why he chose not to help fund the team any longer. We are all thankful for what CJ has done for us over the years.
For us players, as far as I know we all intend to play in the psp 2015.
Thank you all for the kind words. Some of the best moments in my life (were) when I played for Damage. It's sad to see it go away, alot of the players on our team have all known each other since we were about 15 or 16 yrs old. The likelihood of us ever being able to play together appears to be slim and that is what hits me the hardest." – Daniel Holliday