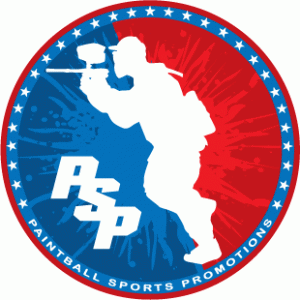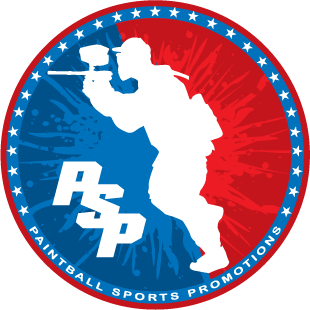 The PSP released the schedule for the Chicago Open preliminaries. Staff Writers Byron Woodfork and Lawrence Abernathy sat down to provide analysis of each match, a score prediction and why you'll want to watch.
Friday Matches:
Moscow Red Legion vs San Diego Dynasty – 8:00 AM
Analysis: Dynasty has a lot to prove due to their recent lack of success in the PSP. Look for Oliver Lang (#17, Front; 34 PBA rank) to take charge leading the pack. Also, Alex Goldman (#3, Front; 25 PBA rank) & Dalton Vanderbyl (#24, Front; 11 PBA rank) have been very quiet lately. They have played very well as their rankings show, but look for them to explode on the snake and dorito side, respectively. While Dynasty does have several top notch veterans, the younger guys are going to have to step it up and play like they want it if Dynasty wants to win.
Score Prediction: 5-4, Dynasty winning
Why You'll Want to Watch: This is the first match of the tournament, and what should be one of the better match-ups in the preliminaries, if not the best. Tune in to watch two of the best back players in the game, Yosh Rau (Dynasty, #32, Back; PBA Rank 5) and Aleksandr Berdnikov (Legion, #11, Back; PBA Rank 3) battle it out, as well being able to see the explosive offense of Marcello Margott (Legion, #33, Front; PBA Rank 3).
---
Houston Heat vs Seattle Thunder – 8:45 AM
Analysis: While it is easy to say that Seattle should slow down the points, you have to consider that the Seattle Thunder are not the best at locking down lanes to grind out points. The Heat will definitely play an uptempo game, possibly too fast for the Thunder. If the Thunder wants to survive this, they will have to stop the Heat from pushing forward so fast by matching their speed of play. Sitting in the back bunkers waiting for the Heat to come get them will definitely lead to a loss.
Score Prediction: 7-2, Heat winning
Why You'll Want to Watch: Want to see the defending champions begin their march toward another crown? Houston should make quick work of this game and when they are at full speed, nothing is more beautiful to watch.
---
Omaha Vicious vs Chicago Aftershock – 9:30 AM
Analysis: Lawrence: I'm thinking that Aftershock gets their first professional win in a close one. It is the first game in their hometown against a team that I believe they can beat. Coach Bruno gets it done at home in front of the fans.
Byron: It would be nice to see, but no. I was actually thinking about writing an article about Midwest teams playing in Chicago. There seems to be some sort of curse. Each year at Chicago, Midwest teams (including divisional teams) choke, and do not play well. Aftershock is a rookie team and as we have seen they can be very penalty prone at the worst of times. Vicious had this issue their first two years as a professional club, but they seem to have remedied the issue and have shown that they can make it to the finals when they are playing at the top of their game. I predict that Shock will play hyper aggressive, while Vicious does the same, but Shock will lose to Vicious in gun fights each time due to inexperience.
Score Prediction: 7-4, Vicious winning
Why You'll Want to Watch: Aftershock may be a young team, but you can be sure that they will be throwing everything into this event. If you are a Vicious fan, this game will tell you a LOT about your club: an easy will sets Vicious up very well for the rest of the event. Struggle here and it may be a long two days.
---
San Diego Dynasty vs Seattle Thunder – 10:15 AM
Analysis: Watch for Dynasty steam rolling Seattle Thunder this match. Their first match being against Moscow Red Legion will definitely be a tough one, but it will get them further prepared to pound on a more inexperienced team. Seattle Thunder will more than likely rack up at least 2 major penalties (as a result of inexperience) as they have done before, which will take the wind out of their sails, allowing Dynasty to capitalize.
Score Prediction: 7-1, Dynasty winning
Why You'll Want to Watch: Dynasty fans rejoice! This should be a good smack around by the boys in blue and hopefully will be a display of flawless paintball.
---
Moscow Red Legion vs Omaha Vicious – 11:00 AM
Analysis: After what we have seen seen in Phoenix, we think that Omaha Vicious is hungry enough to beat Moscow in this match. Vicious's style of play continues to get more aggressive and on-edge every tournament. This may be the event that their hyper aggressive play will catch Moscow Red Legion off guard and result in several quick points.
Score Prediction: 5-4, Vicious winning
Why You'll Want to Watch: We are calling this a trap game for Moscow. While it is rare that the Red Legion loose focus we believe that this just may be that time – especially if Vicious wins big against Aftershock.
---
Houston Heat vs Chicago Aftershock – 11:45 AM
Analysis: Aftershock is just too inexperienced and they will be playing against a hot Houston Heat team that has shown they can bulldoze some of the best teams in the league. Houston should control the entire game taking the win. However, it will be interesting to see what Aftershock throws at Houston. Be prepared to see some crazy off the break moves during this one!
Score Prediction: 7-1, Houston winning
Why You'll Want to Watch: The probability of Konstantin Fedorov (Heat, #88, Front; 14 PBA Rank) going absolutely nuts during Friday play is 100% for this match. Tune in to see something crazy…probably.
---
Tampa Bay Damage vs Detroit Infamous – 1:15 PM
Analysis: Somewhat of a grudge match since Infamous got the best of Damage the last time they faced each other in Phoenix. Look for Damage to come out hungry and feed off of Infamous' ability to attract penalty flags almost each point. Coming off of a loss in Phoenix, Damage will control the tempo against Infamous getting the necessary kills off the break and winning clutch gun fights. Look for David Bains (#41, Back; 19 PBA Rank) to be the difference maker in this game as he closes out a few close points.
Score Prediction: 7-4, Tampa Bay winning
Why You'll Want to Watch: Damage struggled last event, but we believe that they are primed to make another run at a title and this match is their first step toward that goal. It will be really interesting to see how Infamous takes on arguably the best squad in paintball.
---
Los Angeles Ironmen vs upTon 187 cRew – 2:00 PM
Analysis:Byron: In Phoenix, the Ironmen barely beat upTon 187 cRew (5-4) in a tough match. 187 has shown that several of their players can be game changers at any given moment. Because of this, the Ironmen will focus more on keeping 187 from playing too aggressive by holding their lanes, but 187 will aggressively out play Ironmen in the long run. 187 taking the win 7-5 in a huge upset.
Lawrence: I disagree. While 187 played well against the Ironmen last event they did not win, and the entire tournament was filled with close games for Los Angeles. I am currious to see the match up of Edward Painter (#37, Mid; 16 PBA Rank) of 187 versus Mike Paxson (#55, Back; 6 PBA Rank) of Los Angeles. Both are very solid guns, but I think that the Ironmen have the best depth in the league outside of Houston and Tampa and that they win it easily.
Score Prediction: 7-3, Ironmen or 7-5 upTon
Why You'll Want to Watch: Can upTon 187 cRew pull the upset? Byron seems to think so, but Lawrence is not so sure. Also, if 187 cRew wins the match, will this be the beginning of an epic rivalry? Tune in to find out.
---
San Antonio X-Factor vs Chattanooga C.E.P – 2:45 PM
Analysis: San Antonio had a good event in Phoenix and we expect this to continue. Their re-dedication to fundamental paintball seems to fit their style of play, along with years of experience in the professional ranks.
Score Prediction: 7-3, San Antonio winning
Why You'll Want to Watch: This is X-Factors first match of the event and should tell us a lot about the squad. We do not predict them to struggle against C.E.P, but as stated in the "5 Questions for Chicago" – anything can happen here.
---
Detroit Infamous vs upTon 187 cRew – 3:30 PM
Analysis: Once an event you can be sure that Infamous will pull a complete face-palm of a match. We believe that the inconsistencies of Infamous swing wildly during this one, while 187 stays penalty free and wins it in one of the most exciting matches of the preliminaries. The question should be: did 187 "win" the match, or did Infamous give it away?
Score Prediction: 6-5, upTon 187 cRew winning
Why You'll Want to Watch: As stated above, will Infamous give this one away? Beware Infamous fans!
---
Tampa Bay Damage vs San Antonio X-Factor – 4:15 PM
Analysis: In a quick turn around, San Antonio must regroup and take on the power house of Tampa Bay Damage. We think that because of this lack of time, Tampa Bay Damage will be able to make the necessary adjustments better than San Antonio and win the match.
Score Prediction: 7-3, Tampa Bay winning
Why You'll Want to Watch: Tampa Bay Damage is anchored in the pits by their coach, Paul Richards, and as this is the last game of the day for Tampa Bay it is likely that he will save a play or two just for this occasion. If you are a fan strategy and the chess match within the game of paintball, check out this game.
---
Los Angeles Ironmen vs Chattanooga C.E.P – 5:00 PM
Analysis: Unfortunately we think that Chattanooga C.E.P will spend half of their time in the penalty box watching the game as usual. Ironmen shows some aggressive play with the help of Ryan Martin (#12, Mid; 8 PBA Rank), catching CEP on their heels and down on bodies.
Score Prediction: 7-2, Ironmen winning
Why You'll Want to Watch: Tune in late in the day to see if C.E.P is Constantly Earning Penalties, or if they have turned the corner for the season.