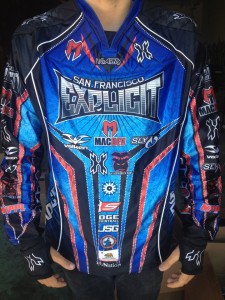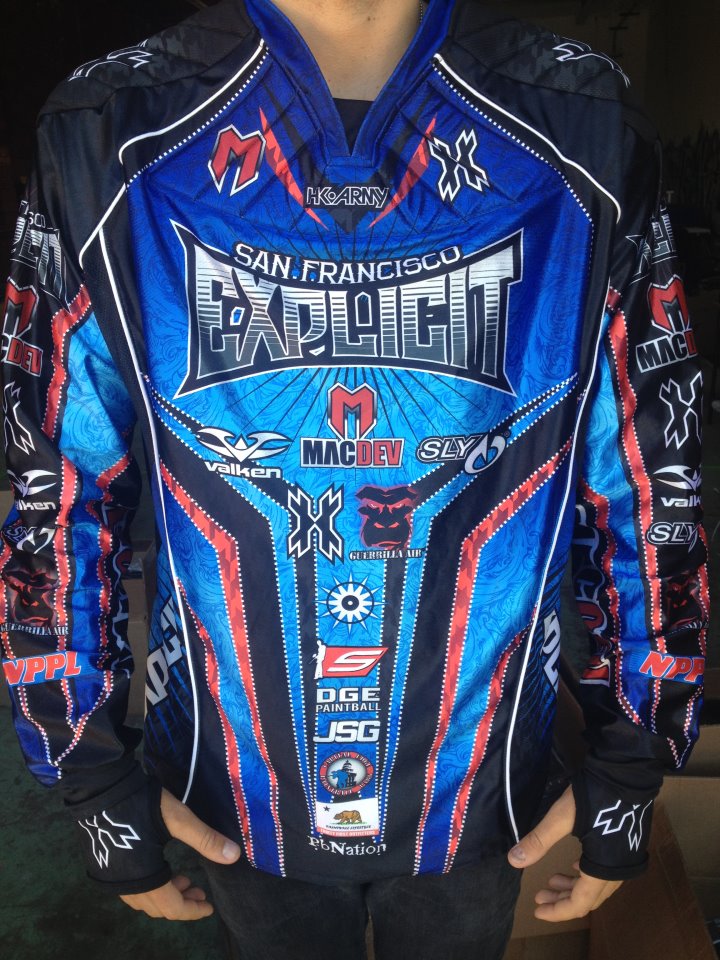 HK Army is continuing with their plan of world domination, this time signing NPPL focused professional paintball team San Francisco Explicit. HK Army gave Explicit a complete image makeover by creating them a whole new design for their jerseys and a new logo/typeface for the team. These were both much needed upgrades.
Steve Nabi of HK Army had the following to say: "We are thrilled to welcome San Francisco Explicit to the HK Army family! We've had our eye on them as soon as we heard about the powerhouse lineup. Our close friends Lasoya, Harmon, Howe and Margott are leading the squad and it's only natural to want to support our friends. Rob Montiero is an exceptional team owner/manager and we couldn't be happier to be a part of his program. We look forward to seeing these guys tear it up the rest of the season. HHH!"

When we contacted Explicit team owner Rob Montiero about the news, he appeared genuinely excited about the future of the team. "We are extremely excited to be part of HK, I have been very impressed with Steve and the HK Boyz! They have been very supportive and our whole team is very excited to be laced up with HK! We know this will be an awesome year with HK…HHHHHHH!," said Rob.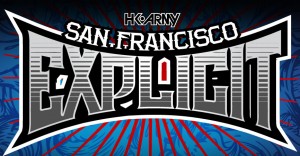 Explicit will look to have a better performance at the upcoming NPPL Chicago Open May 18th through the 20th at CPX Sports Park. Team members Neil Eberle, Ryan Podesta, Tyler Harmon, Ryan Pruitt, Chris Lasoya, Marcello Margott, Matt Jones, Shane Howe, Tyler Osborn, and Chris Chernis will need to step their game up if they want to be a contender for the series title.
You can learn more about San Francisco Explicit via Facebook: https://www.facebook.com/sanfranciscoexplicit
For more information on Hk Army, visit: https://www.facebook.com/HKARMYCLOTHING