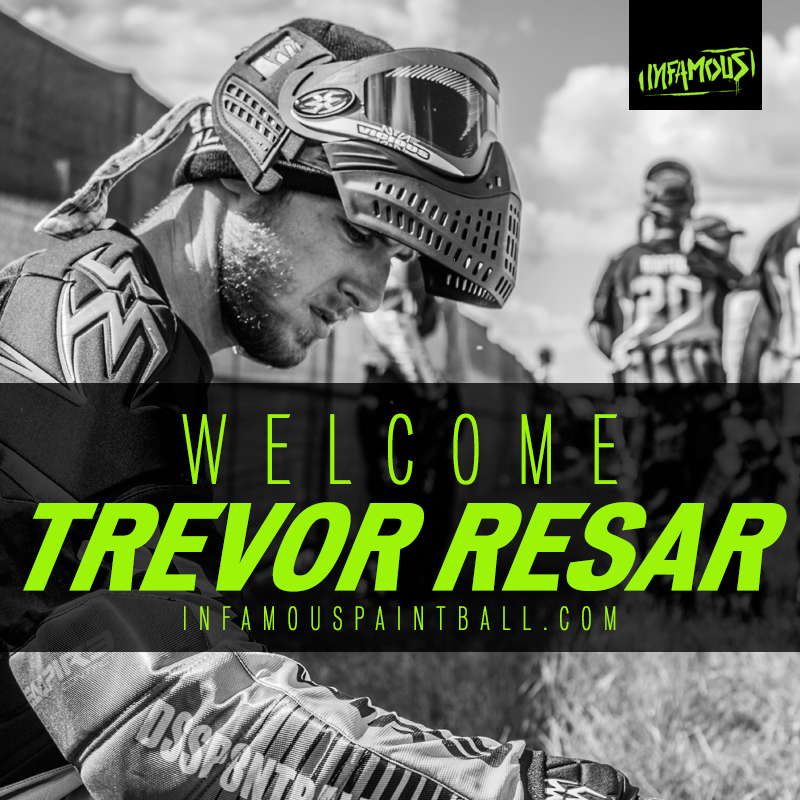 Vicious will live on in spirit in the PSP as Trevor Resar makes the move to Los Angeles Infamous. Infamous made the announcement today via their Facebook page. Resar was a key player on Omaha Vicious during his time with them and will bring all of his skills to the table for Infamous this coming season.
Resar played 161 points and eliminated 108 players placing him amongst the top five players on Vicious last season, making him a quality addition to Infamous. Trevor has sacrificed quite a bit to be the player he is today. He missed proms growing up, drove for hours to practice not to mention the financial burden that comes with paintball but it all paid off as you can see in his skills on the field.
With the recent announcements in the pro brackets, it's good to see a quality player finding a home on a solid team. Do you have the dedication and skill to join the professional divisions?