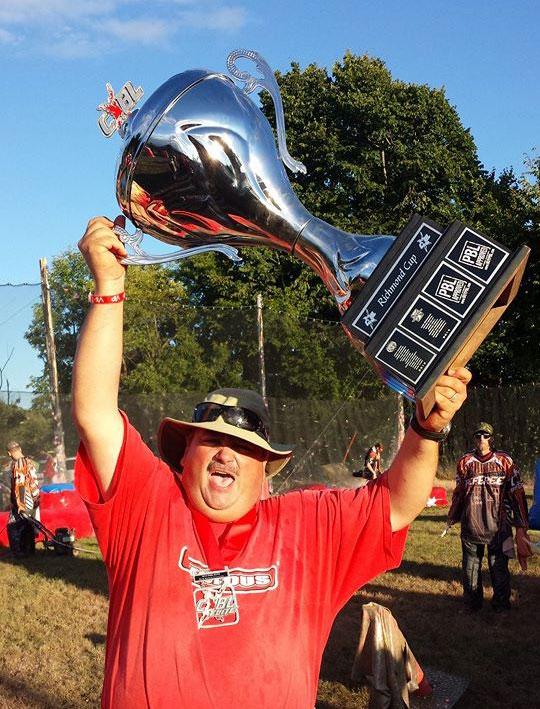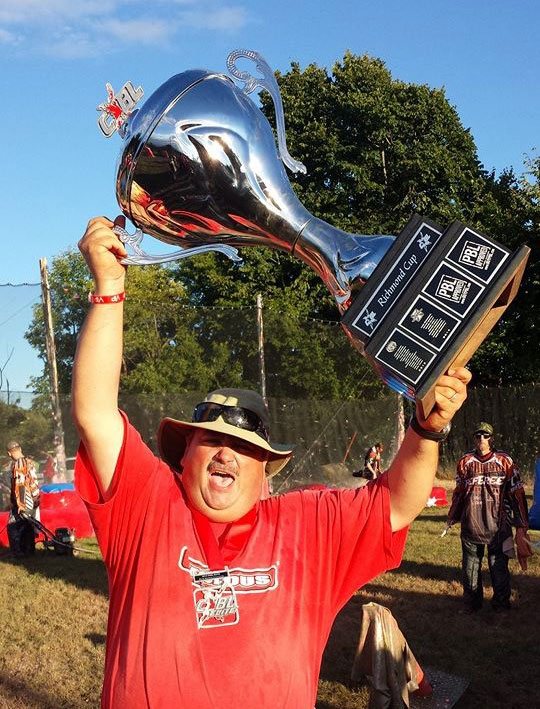 The 10th anniversary season of CXBL came to conclusion this past weekend with what has been declared as one of the top upsets of the 2014 paintball season as London Vicious defeated Montreal Heat in back to back matches to take home the cup, but is this really as big of a surprise as fans are making it out to be? As we have followed both teams throughout the current year in PSP, we have only seen two matches take place between Vicious and Heat. The first match of the PSP Dallas event kicked off with Heat winning 7-4 over Vicious, but later in the season Vicious would go on to be victorious over Heat 3-2 in a slow, methodical match at PSP WCO. Although Heat has won 4 professional PSP events in comparison to Vicious' 0, the CXBL is a completely different war zone in which I would give advantage to Vicious.
In comparison to PSP which features a race to 7 points and a rate of fire cap at 10.5 balls per second, the CXBL is slightly more ambitious with two 25 minute halves to score as many points as possible and an increased rate of fire to 15 balls per second. Some may hear these differences and simply make sly remarks about shooting more paint and spending more money (typical paintball mindset, right?). Those who were not surprised about the outcome of the CXBL finals matchup probably envisioned something along the lines of Vicious' Matt Sossoman in a Scarface cut-scene. When you hand a consistent break shooter like Matt a marker that shoots nearly 5 balls per second faster than his 10.5 comfort zone, there will be a lot blood right off the gate. This contributes to not only Trevor Resar having a field day up the center, but also Nate Schroeder and Shane Colby using their speed to clean games up quickly from the outside positions.
On the other hand, we have Heat, a dominant in-your-face team with running machine guns. Heat has had constant success since their spawn in 2012, and with players like Chad George and Ryan Moorhead wrecking shop from the frontlines, not very many people were surprised by the immediate dominance that followed. With the differences in the two leagues, one thing was certain, Heat would have to keep their main killers alive getting to their spots or slowly be ripped apart by Vicious. On the other hand, Vicious would not only have to consistently win the breakout, but they would have to work hard as a team to dig Heat's clutch players like Tim Montressor and Jon Woodley out of their spots and back into the pits.
Vicious won the initial match against Heat with a very tight 7-6 final score in overtime. This was only the first match that the teams would play against each other and was also the closest that Heat would be to the series title. Vicious came back with well-earned confidence and a proven game plan to exert their will on Heat in the CXBL finals. The only difference in the finals match was the point margin. Vicious soundly executed their pocket play game plan and Heat struggled to make it out wide alive. Vicious went on to run away with a 5 point lead to win the match 10-5 and to prove to everybody that they can win a professional event. Not only did London Vicious have a dominant performance, but after the finals were over, Vicious left the CXBL season with an undefeated 9-0-1 record and the highest point margin in history!
This past weekend has brought many questions to light that may have not had much presence since Vicious played in the finals at PSP Dallas this year. Is Vicious really an underestimated team in the Champions bracket, or have they simply had good runs? Is this the year that Vicious finally finds themselves and digs deep enough to win PSP World Cup? There's only one way to find out, but out of every individual asking these familiar questions, I think it's safe to say that Vicious wants the answers more than anybody. Look for Vicious to come out swinging after this victory; they're hungry, and they're strong.
Photo used with permission of Team Vicious.