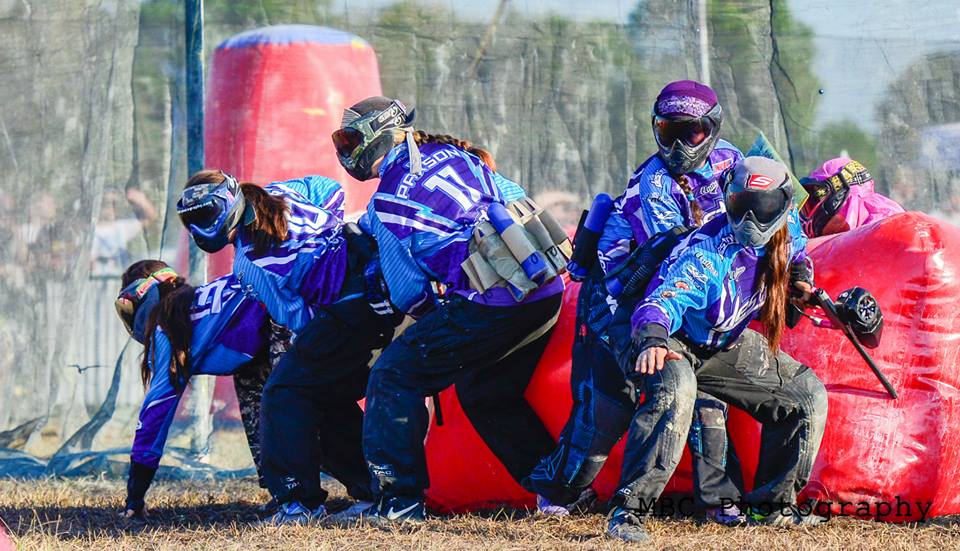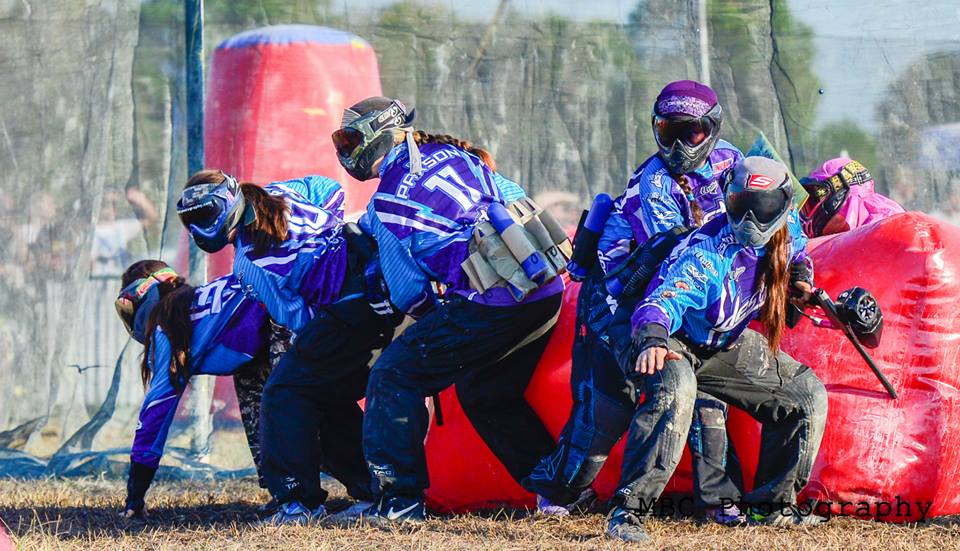 All-Female Team Destiny recently took 2nd Place at the American Paintball League's SoCal Open event in Division 3 and previously during October 2013, they were the Division 4 Champions from the National Professional Paintball League's World Championships. Destiny will attend many more national and internationally recognized paintball tournaments, sending two separate teams to both coasts of the United States. During the weekend of April 4th through the 6th, Destiny West will be competing at the 2014 Surf City Open on Huntington Beach. The 2014 East Coast Women's (ECW) 3-Man Paintball Event will take place at Big Indian Paintball in Perry, Georgia, during the same weekend and Destiny East will be entering three 3-man teams at this event; Destiny Teal, Destiny Purple, and Destiny Family.
This will be the 11th paintball event to take place on Huntington Beach next to The Huntington Beach Pier, where over 20,000 people will have the opportunity to see some of the best paintball in the world, on a simple walk down the beach. It's safe to say, that out of all the events in the United States, Huntington Beach reaches out to more non-paintball players, with the hope to promote this style of paintball play to those that didn't know it was played outside of the woods. Orange County resident Kat Secor will be leading Destiny at the team's seventh appearance on the sands of Huntington Beach.
Across the country in Perry, Georgia, Big Indian Paintball will host the second female-only paintball competition. The first was held in San Diego, California, by the West Coast Women's (WCW) Paintball Organization. In conjunction with the organization known as Women In Paintball, Pam Yuill will be in charge of putting on the event named the East Coast Women's Event. With a paintball clinic put on by Nicky Cuba, professional player for Los Angeles Infamous, and former pro and living legend, Rocky Cagnoni of Dye Precision, the 3-man event will be held right after the April 3rd clinic during the weekend of April 4th – 6th. Destiny East plans to put in two 3-man teams with players hailing mostly from South Florida. Team owner and rostered player, Bea Paxson, will be in attendance managing all three teams.
Destiny's Kat Secor and Linh Truong both played on Team FAST (comprised of Kat, Linh, and guest Karla Alvarez) at the 2013 West Coast Women's Event and were crowned the Champions, but because of the scheduling conflict, they will not be able to attend the second all-female event. At the same West Coast Women's event second place went to Team DMG (Dead Man's Gear) of Sacramento, California. Two of the three players on that team now play for Destiny – Nicole Episcopo and Traci Hayes. Dee Tucker and Ivon De La Rosa took 3rd place at the WCW and are also both Destiny team players who will be at this year's ECW. Makala Brooks from South Carolina will be playing for Destiny at this year's ECW, as well, with possibly one other former Destiny surprise alumni guest. On top of that, Destiny's guest player from New York, Monica Lopez, along with her two daughters will also be putting in a team – Destiny Family.
Destiny Paintball works hard at covering all aspects of paintball, from tournament to scenario, but during the weekend of April 4th – 6th, Destiny will be showing support for two major tournament-style events on two different coasts, giving the team a chance to promote female-participation in paintball in two places. To get more information about these two special events, go to www.surfcitypaintball.com and http://adrenalinpb.com/eastcoastwomenspb/.
Destiny Paintball – "Divide and Conquer" – www.DestinyPaintball.com
Photo by: MCBPhotography