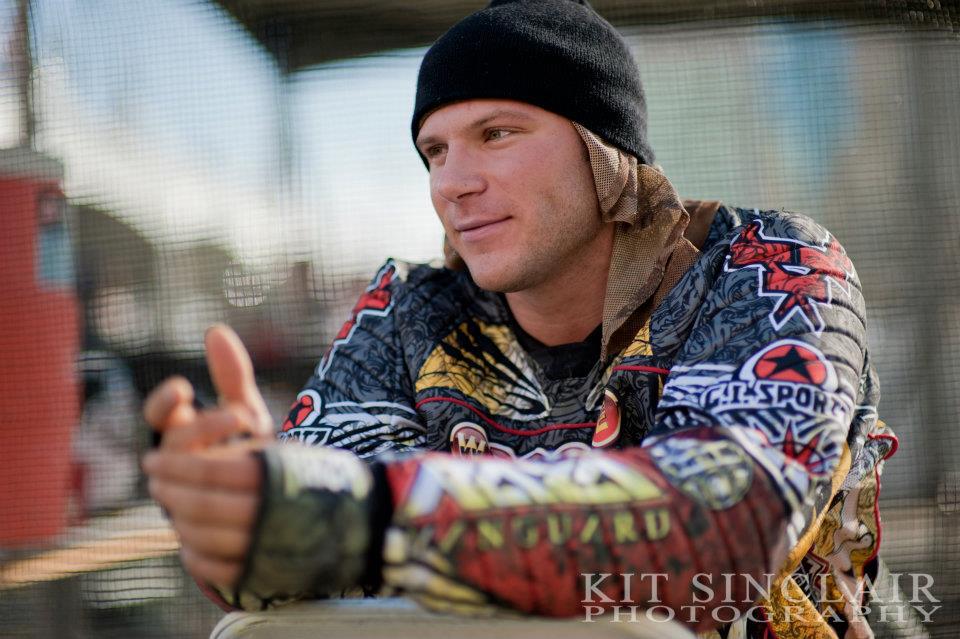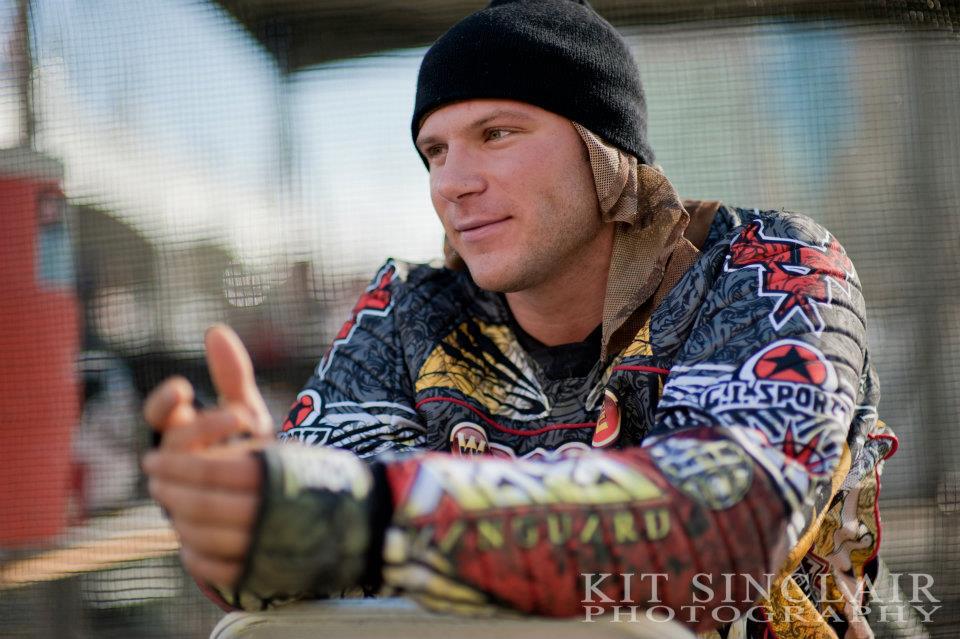 "Make Moves" should be the characterization of the 2014 PSP offseason because another change has been made involving Keith DeVit, #19 from Omaha Vicious, who will now be incorporated into the Houston Heat organization for 2014.
The twenty six year old, front player is excited for this change as he told fans on Houston Heat's website yesterday (January 21, 2014):
"I can't wait to hit the field using the amazing GI Sportz gear and paint, and getting back into a Raza jersey just feels like coming back home," said DeVit. "I also can't wait to get a Luxe in my hands and take advantage of having the best shooting gun in paintball. Look out for Houston Heat in 2014!! I do want to thank Vicious for everything they have done for me and I wish them all the best for the 2014 season."
Although it seems DeVit broke the engagement with Vicious on amicable terms, Karen Bortol – the Vicious "Team Mom", and jack-of-all-trades – did not respond with such enthusiasm, slamming DeVit's playing abilities by referencing his overall PBA ranking of 106, and the media, by posting on a popular forum:
"Why does everyone care so much about a player who is ranked in the 100+ catagory? (sic) Is there a shortage of pro players? In years past would we have even heard about a lot of these players switching teams? Would pro teams have even thought about picking up players who were not in the top 30?"
Mrs. Bortol also commented that she will be "Getting a red jersey back, or enforcing a contract." For those of you who don't know, Vicious has a tradition that involves the team wearing specially made "Red Sunday" jerseys for when the team makes the Sunday cut. Bortol clarified herself by stating that the Red Sunday jerseys are not owned by the players, but are leased to them by the team and are required to be returned. In another statement Bortol states that she "called it [the move] in October", and that she can "Hardly wait to see how this gets spun", implying there is much more to the story than what is on the surface.
Nonetheless, these inflammatory remarks are sure to be taken with mixed reviews.
When asked about the hasty remark, DeVit replied:
"Honestly I really have nothing to say about that; I just want to move forward and focus on my new team".
Update:
Mrs. Bortol was kind enough to engage in discussion with us on our Facebook page. Here is her statement:
No one know what happens behind the scenes. Keith was used as an example of players going to other teams. I never said he played bad, I never said he won't do well on Heat. I do believe he is with a team that fits his personality. The point being made was that in year's past, you would have never have heard about these moves about lower ranked players, but this year every player that moves seems to be getting press. It was not a personal slam against Keith. I do believe when we give our word, we always make good on our prmoses."
Photo: Kit Sinclair Photography