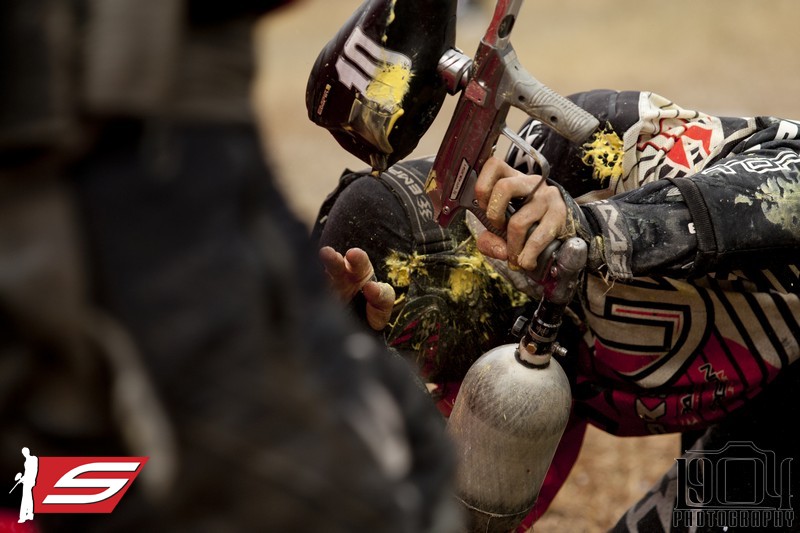 UPDATE, 12/13: The PSP has posted a statement on their website clarifying the situation, noting that only the professional division will return to 10.2 balls per second and that the rest of the divisions will stay at 12.5. Also, the league has announced that there will be modifications to the bleacher side of the field to limit the effect of bleacher side coaching. Stay tuned as Social Paintball continues follow this developing story.
Rumors about ROF and coaching

Regarding the recent rumor that the PSP will be changing the rate-of-fire (ROF) to 10 bps for all divisions of play.

That rumor is incorrect. The league is changing the ROF for the Pro Division and the new ROF for the Pros only will be 10.2 bps. The existing ROF of 12.5 bps will remain in effect for Race To 4/5 & Race To 2. After careful consideration this change is being made to tip the risk/reward balance in favor of bigger moves and more aggressive play.

In addition to the reduced ROF the PSP will also introduce a Pro fields only plan to help minimize the effects on the game of bleacher side coaching. More comprehensive information about the upcoming season will be available soon and complete details on these changes will be included in the 2014 edition of the rulebook which should be available in early January.

The PSP is re-vamping the ref programs around a new standardized certification process with the goal of delivering a consistent high level of officiating excellence across all the divisions.

There are event dates and proposed locations for the entire year in hand. The details of which will be forthcoming soon.
In order to consolidate recent growth and in order to reach future goals the league has made some key personnel additions for 2014. Look for the new personnel press releases beginning next week.
Source: PSP Events
— END UPDATE —
Sources close to the situation are telling Social Paintball that the PSP has made the unilateral decision to move back to a 10 balls per second cap across all divisions. In recent years the league has been seeking ways to improve gameplay and has moved from 15 balls per second, to 10, and has settled on 12.5 as is the current norm. However, as games have stagnated this move back to 10 is probably an attempt to speed up the game for the viewing audience.
We've reached out to the PSP for official word. Stay tuned as we work on this developing story.
Photo: 1904 Photography