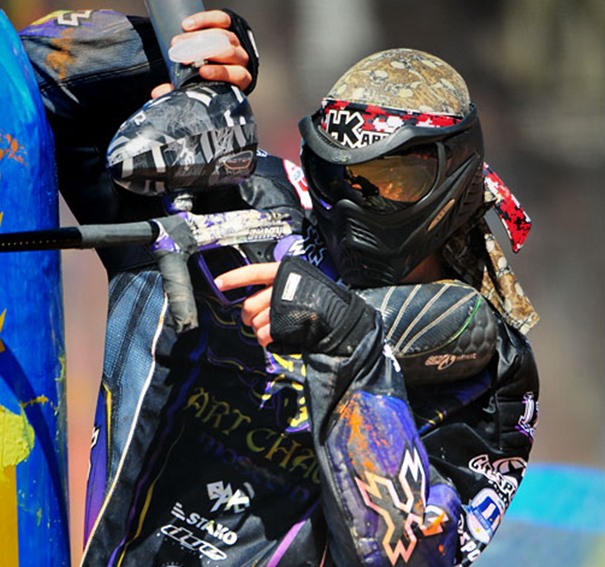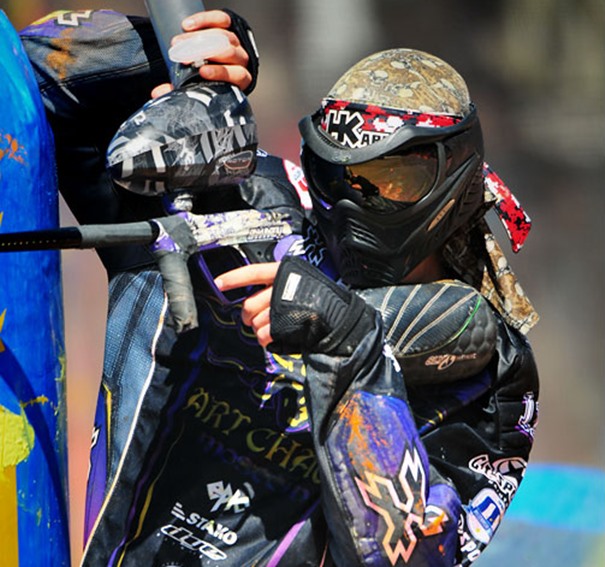 UPDATE (8/19/13, 10:54 AM EST): Moments ago, Art Chaos Moscow has officially confirmed via their Facebook page that they intend on playing both PSP and Millennium Series in 2014.

-End Update-
Sources close to the situation have informed Social Paintball that Art Chaos Moscow will, in fact, be joining the PSP in 2014. Social Paintball caught wind of this movement in the late preseason of the 2013 season, however sources are now saying that the team is beginning preparations to acquire several high profile players, and a coach. Upon first glance this news may come as no shock to fans of the PSP, however when one considers the ramifications this entrance may have on other teams it suddenly becomes quite significant. For starters the core members of Art Chaos are currently split between Houston Heat, and the Moscow Red Legion.
To make matters even more interesting, the Russian players on Houston Heat's roster have their contracts ending with Houston Heat at the end of the 2013 season! If these players move on (back) to their "home" team, will Houston Heat be able to fill the voids adequately; or even attempt to? Even prior to the 2013 season rumors were swirling that Heat may be hanging up their hat, however no motion has been seen as of yet; but if the contracts are not restored this could expedite Heat's decision. Also, it is well known that Art Chaos brings with it a financial stability seen by only a handful of other teams, which begs the question: how will this impact the younger teams who are desperately trying to stop the poaching of their players?
New to tournament paintball or don't know of Art Chaos Moscow? Here's a little more about them straight from their website:
Season 2007, the team ART CHAOS MOSCOW (then ECHO) spent participating in Millennium series in the 2nd division. According to results the team was on the 6th place (among 61 teams) and reached the total score of 676 points.

In the end of season 2007 the ECHO team was reformed and given the present name of ART CHAOS MOSCOW, and with a new roster entered the Millennium series in 2008 and went straight into SPL league.

Prior to season 2009 start the team was joined by new members from Russian paintball club "Russian Legion".
In 2009 the team is participating in European championship series "Millennium" SPL league and Grand Tour PRO Division.
The team is delighted with season's 2009 results. Thanks to our team members' diligence and passion for good paintball we attained overall 4th place in Grand Tour European series championship, after winning 1st place in Graz, Austria and 1st place in Budapest, Hungary. In Millennium series championship our team holds overall 5th place among other 28 teams participating in SPL league, after winning 2nd place in London and 1st place in Antalya.
In upcoming season 2010 our team intents to practice even more in order to achieve the highest ranking, because, based on this season results, we know – we can do it!
Since the 2010 season Art Chaos Moscow has won the Millennium Series three times, and is currently in third place going into the fourth, and last event of the 2013 season. Their current roster consists of: Alexander Berdnikov, Konstantin Fedorov, Mikhail Knyazev, Maxim Preobrazhenskiy, Sardar Sardarov, Kyle Spicka, Panteleev Vasily, and Evengy Zakharov.
Photo: Henrik Lundmarker / BullitProof Monkey