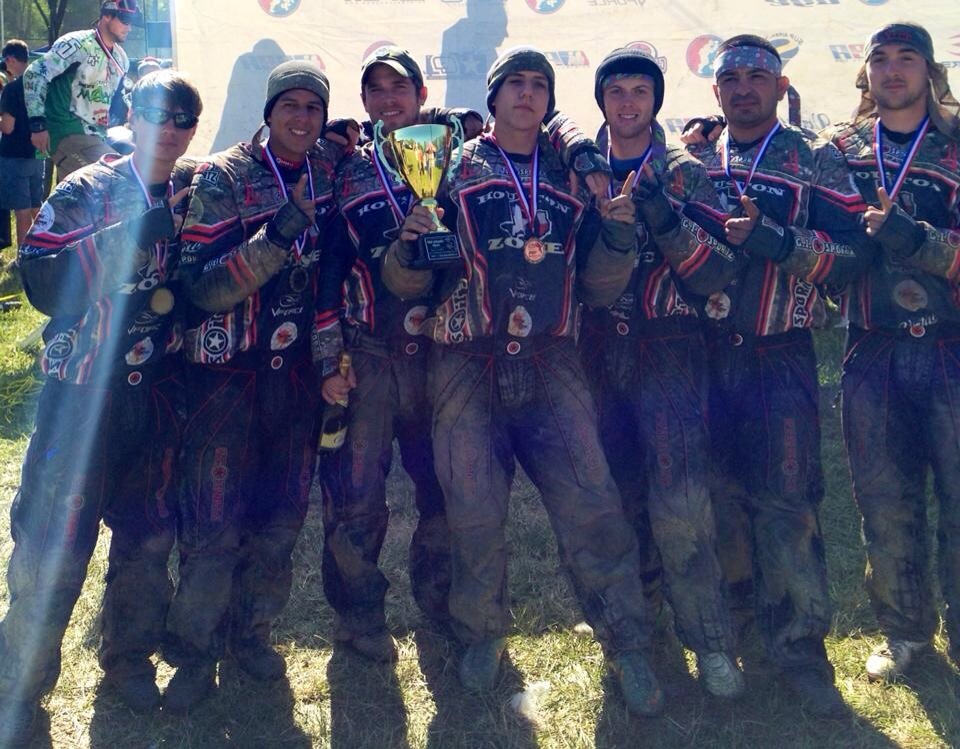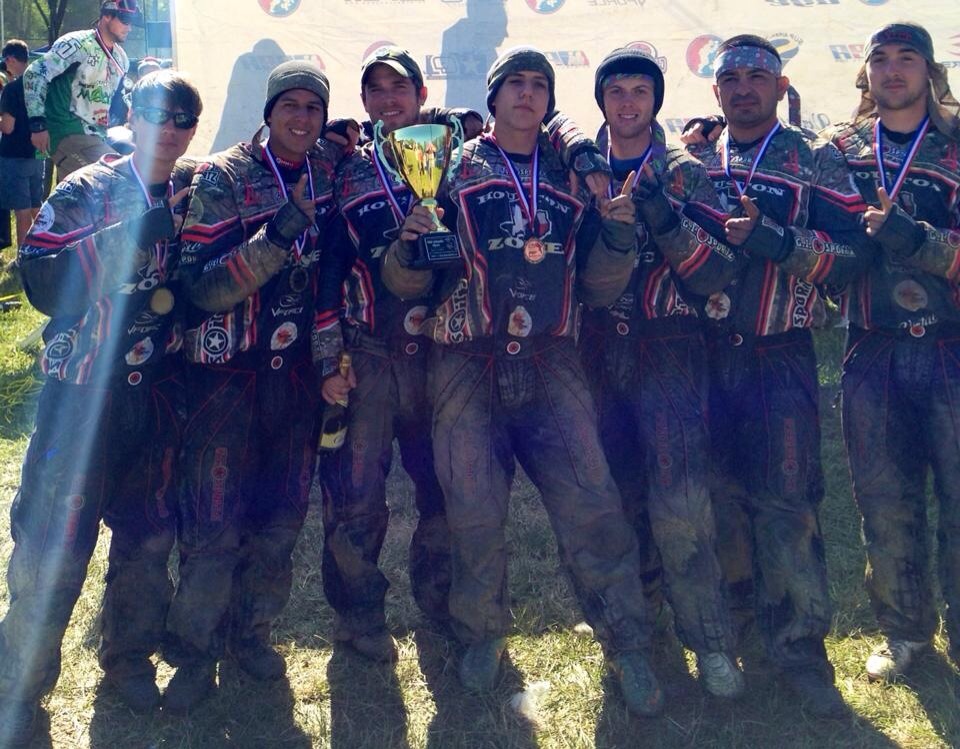 It has been a slow week around the office, except for some momentary excitement about Jacob Edwards and Vancouver Vendetta, so the staff decided it was a perfect time to show some of the lower divisional teams some love. What better way to do this than revive our "Playbook" series, showcasing how the different divisions attacked the field at MAO?! In this edition of the Playbook we're featuring 2013 PSP MAO Division 4 RaceTo-4 Champions, Houston Zone, from – you guessed it – Houston, Texas!
First some quick information about Zone:
"The name, Team Zone, has been a staple in Division 2 X-ball for the PSP series going strong nearly four seasons now. We are a Houston, TX based organization who practice exclusively at Paintball Zone, a field owned by Jim Hensley who is also the owner of our team. We have competitive teams in the PSP Division 4 race-to-4 known as "Houston Zone", as well and our young guns team "Zone 187" who compete in the D4 race-to-2 AXBL Southwest Series. At the end of last season, Team Zone left the 2011 PSP World Cup event with a 5th place finish in Division 2 X-ball and ranked 6th of 47 teams for the season standings. Our team will remain dedicated and focused in preparation for the upcoming season which we will continue to compete in Division 2 X-ball. Look for us at future PSP events and give us a holler, we are always willing to help out our fellow players."
For MAO the team consisted of:
Stephanie Nicole Atchley
Keith Brewer
Nicholas Agustin Colunga
Robert Guerra
Jack Bradley Hashem
Mike Lewis Hemingson
Ben Lanclos
Travis Noble Nance
Chase Reed
Their support staff consisted of:
Blaine Borchardt
David Garcia
Mitchell Heller
Taylor Mitchell
Tylar Tristan
Storm Webb.
The team completely dominated their division, winning all of their games for a combined record of 7-0. More impressively, the team reached the 4 point threshold, three times, and averaged 3.42 points per match, while only allowing 1.28 per match. They defeated Playground Army (3-2) in the Quarter-Finals, CFP Static (4-1) in the Semi's and SKU Allstars (3-2) in the Finals to take home the gold.
To give you a better idea of how they accomplished this, we have mapped out their initial breakouts against SKU Allstars, which can be found below!
Of course, the break out does not tell you everything about a match, however we can infer through this simple analysis that Houston was pushing the snake with relative ease, and using the Dorito side as simply an anchor. Combine that with a few off the break kills for Houston, and poor off the break shooting from SKU and you'll find a potent attack that was good enough to take home the gold!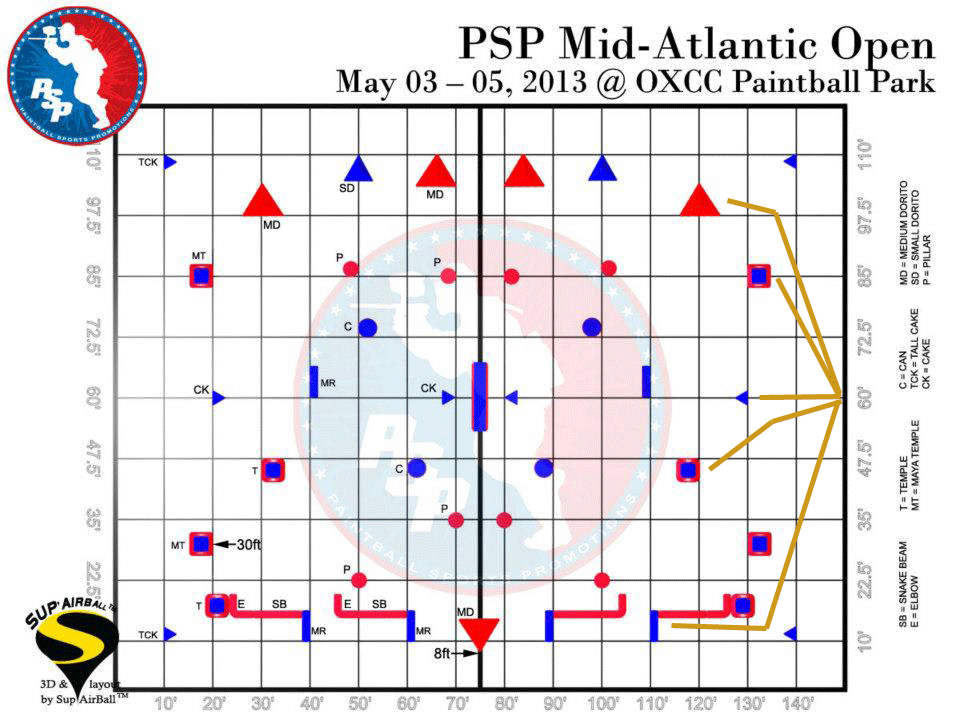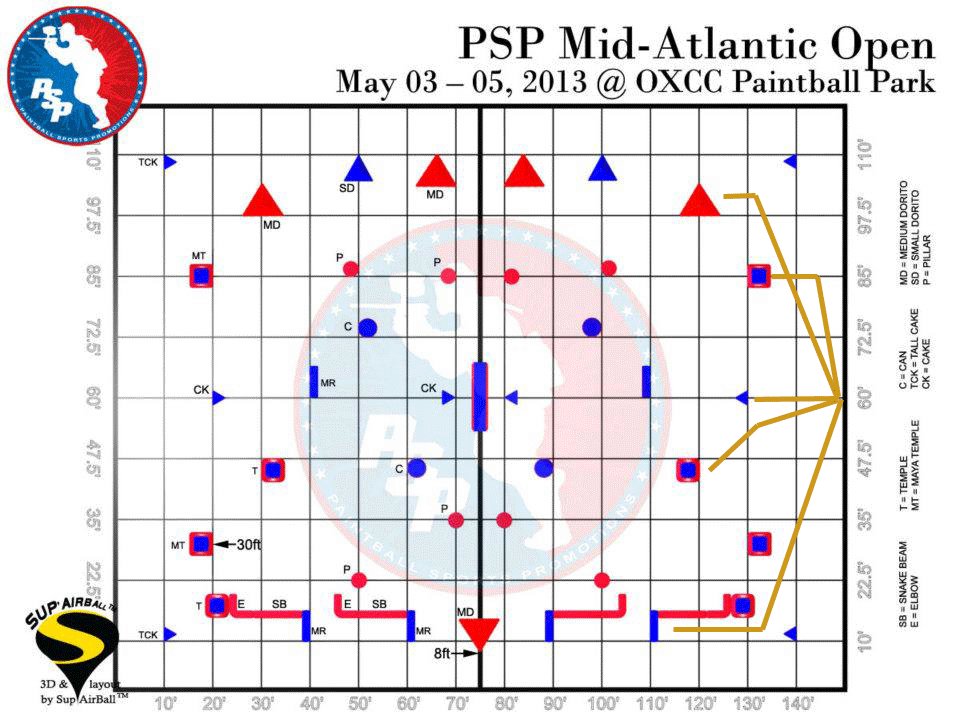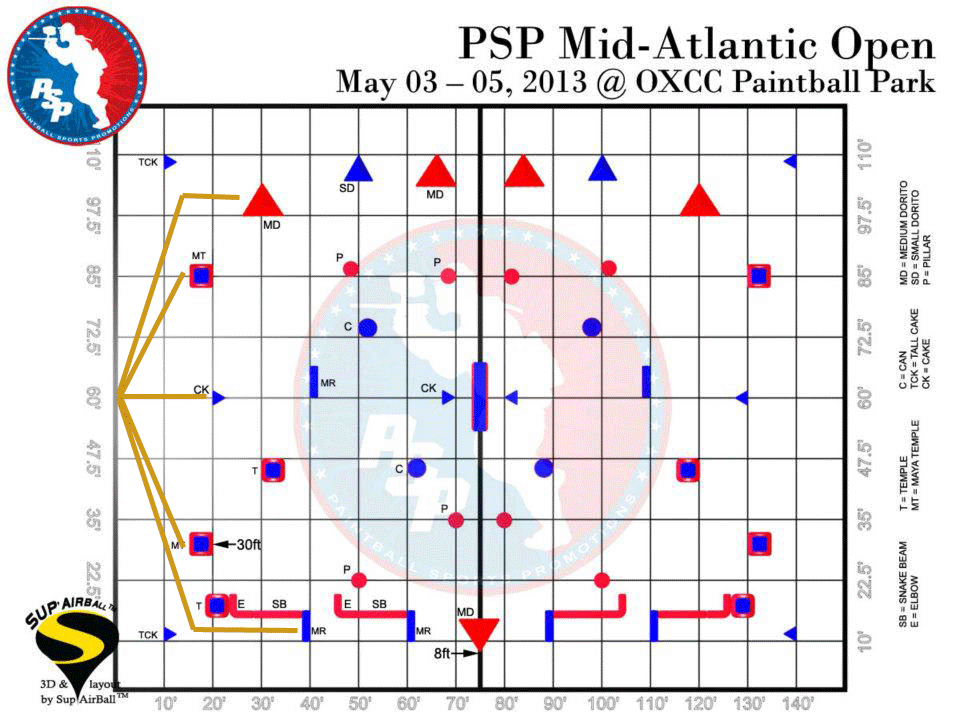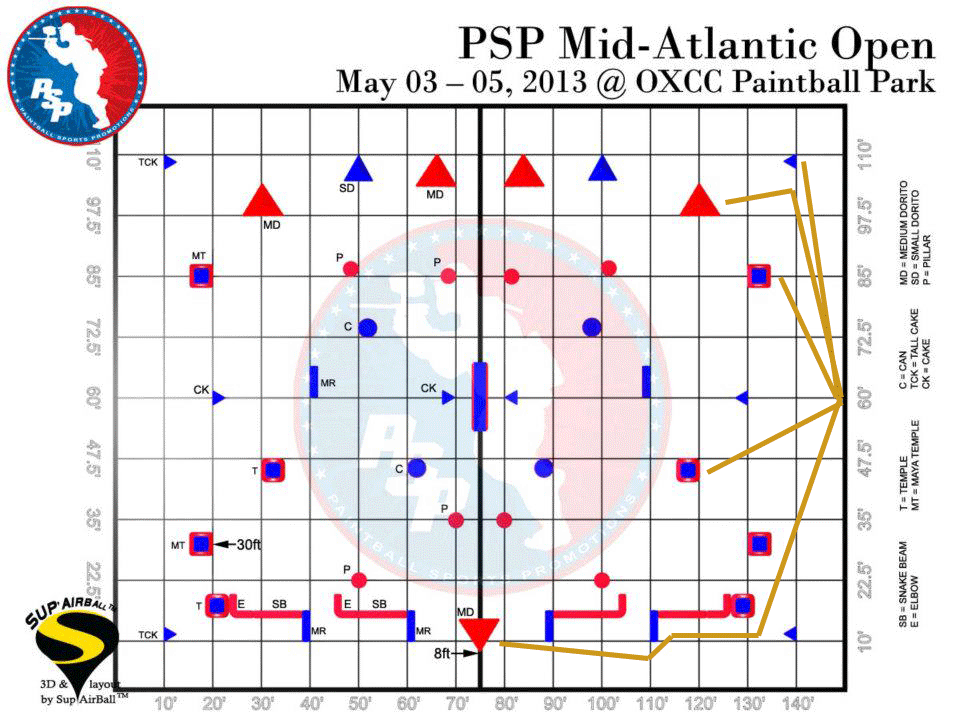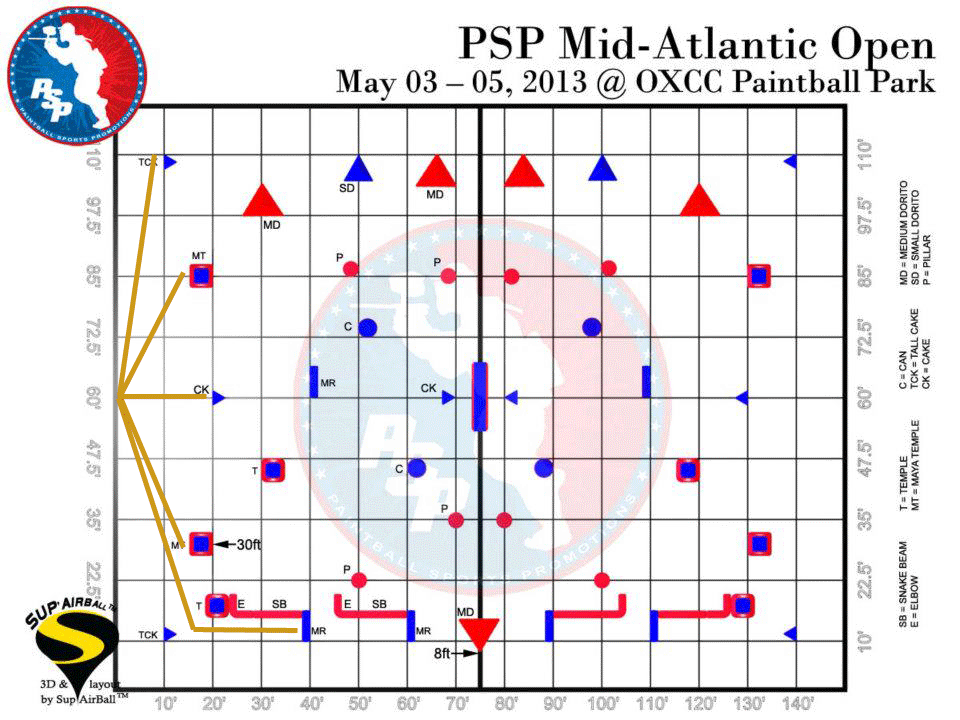 You can view the full match at PaintballAccess.com.
Photo courtesy of Houston Zone's Facebook page.