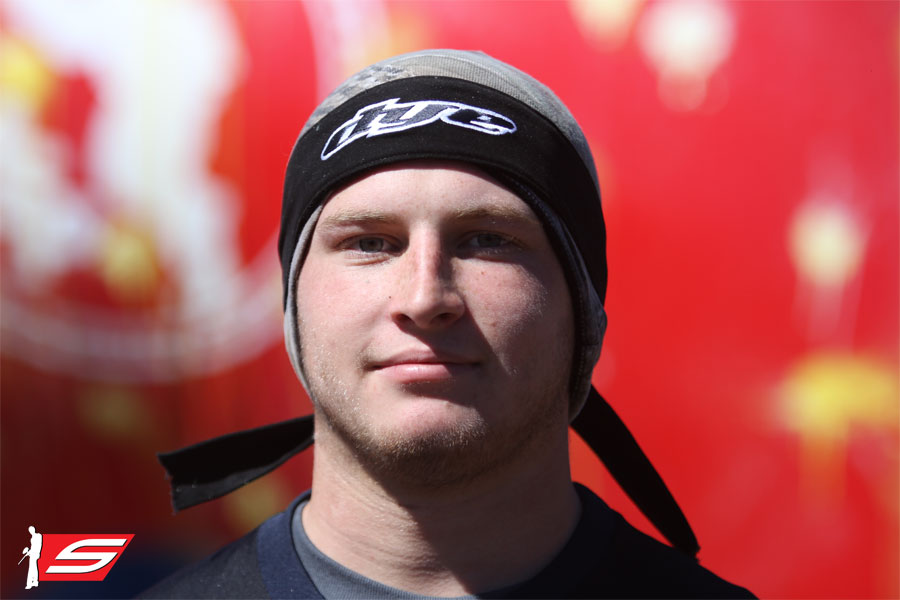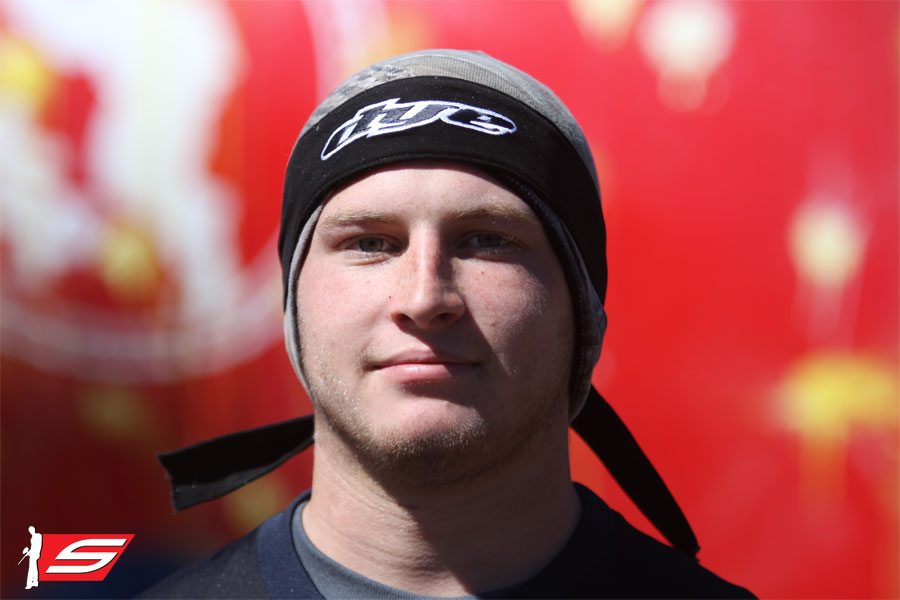 In a turn of events that no one could have predicted, Jacob Edwards has decided to part ways with his long time team, Tampa Bay Damage. Jacob will not be accompanied by his brother, Jason Edwards, in his decision to leave the team, but instead will potentially look to shop his talents around to other professional PSP teams less than a month before the PSP Chicago Open event.
"It was hard to leave, everyone is like family to me," said Edwards. "And one actually is family but when you work as hard as I do and get sat for playing good, it's time to move on."
This season, Jacob Edwards has dropped drastically in the statistical Paintball Access rankings; as he is currently ranked 72 of 125. If you recall last season, Jacob played a majority of Damage's points (under coach Paul Richards) and was ranked #1 in the PSP just before the 2012 Chicago Open. This season, Jacob has played a short, 26 total points over the span of two tournaments, which is just a small fraction of what he's played the past two seasons. It is possible that Jacob and Damage's new head coach, as of this season, Kevin Bredthauer, aren't completely seeing eye to eye in regards to field time. During the PSP Mid-Atlantic and Dallas Open events, Bredthauer strictly fielded the players he felt were having the best production during the prelims.
Tampa Bay Damage Manager, Joey Blute, provided the following response in regards to Edwards' decision: "We are sad to see him go but if he feels it is best for him good luck."
At just 18 years of age, Jacob Edwards has earned the respect of every professional team in the PSP circuit, helping usher his team to several victories and podium finishes since he was 15. Will Jacob Edwards play for another professional team this season? We undoubtedly believe so. And judging from his talents and past accomplishments, he definitely has the potential to land himself a spot on one of the top competing teams for the duration of this season.