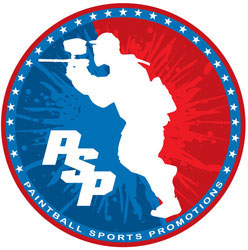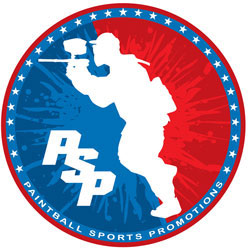 Attention Fans: This is the last week before the first event of the PSP season, being held in Dallas, Texas. As such, this weekend is your last chance to see the pros in action before you see them on the webcast, at your local fields. Here is a quick schedule of who is practicing and where.
Infamous vs. Damage
Tampa Bay Damage will be working with their traditional sparing partner, Los Angeles Infamous at Central Florida Paintball in Lakeland, Florida.
http://centralfloridapaintball.com
9365 U.S. 98 Lakeland, FL 33809
(863) 858-3154
Impact vs. Heat
Houston Heat will be scrimmaging Edmonton Impact at Legends Paintball in The Woodlands, Texas.
http://www.legendspaintball.com
11099 Ponderosa Timbers Drive
The Woodlands, TX 77385
(832) 248-9366
Red Legion vs. X-Factor
San Antonio X-Factor will be hosting the Moscow Red Legion at X-Factor Paintball Park in San Antonio, Texas.
http://www.xfactorpaintballpark.com
18239 Bracken Dr.
San Antonio, TX 78266
(210) 296-1118
187 cRew
Upton 187 cRew is planning to head down to TopGun Paintball to scrimmage Divisional teams T1 TopGun Union and Revo.
567 Monmouth Rd Cream Ridge, NJ 08514
(732) 928-2810
XSV vs. Dynasty
San Diego Dynasty will be testing their new additions out and helping Sacramento XSV get back into the grove at Camp Pendleton in Southern California.
1700 Vandegrift Blvd. Oceanside, CA 92055
Camp Pendleton Marine Base- Near the Rodeo Grounds
(866) 985-4932
Vicious
Omaha Vicious will be doing drills and perfecting their game at MadCow Paintball in Louisville, Nebraksa. They will be scrimmaging Tontons on Wednesday in Dallas.
11212 Cedar Creek Rd Louisville, NE 68037
(402) 234-2024
C.E.P.
Chattanooga C.E.P. is holding a private practice where they will be doing drills and scrimmaging themselves in Nashville, but plans on practicing on Wednesday in Dallas against Seattle Thunder.
Aftershock
Aftershock will be at the Badlandz to spar with Division 1 team Boom.
306 W Elms Ct Ln Crete, IL 60417
(708) 418-3335
Tontons
The Tontons will be in the states on Saturday and Sunday, working with Texas Storm at their home field. They will be scrimmaging Vicious on Wednesday in Dallas.
Ironmen
The Los Angeles Ironmen will also be at Camp Pendleton on Saturday and Sunday doing drills on the new layout with San Diego Aftermath.
Thunder
We reached out to Seattle Thunder, but have not heard back from them as of publishing this article. When, or if we do, we will update you with their plans.
So there you have it fans! This weekend is it before the big day! Go see your favorite paintball players and teams in action as they prepare for the 2013 PSP Season Opener in Dallas, Texas!