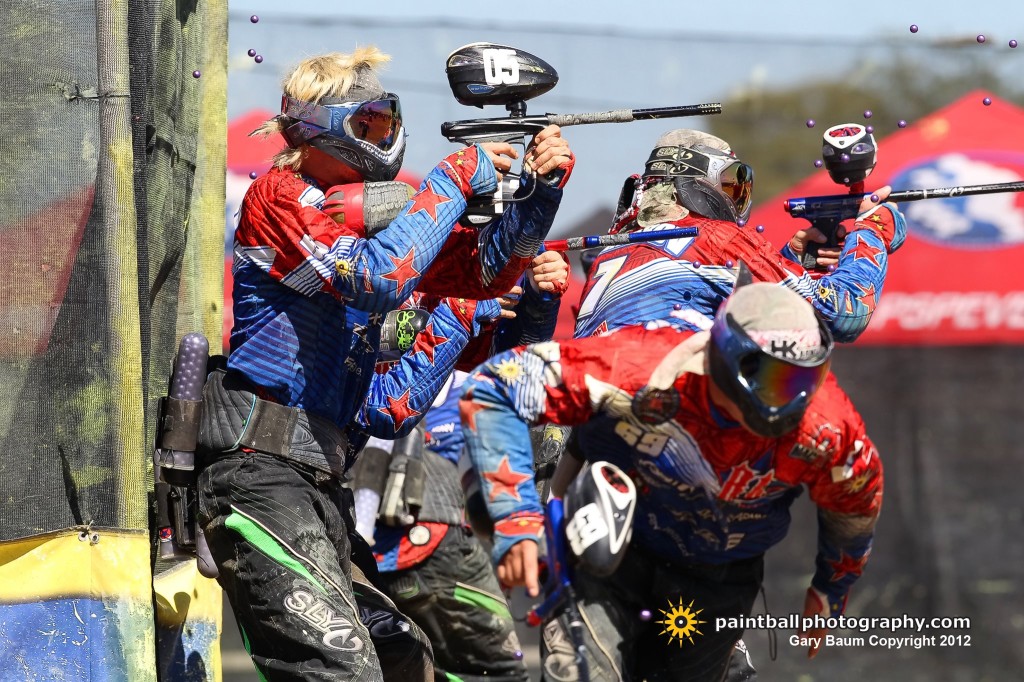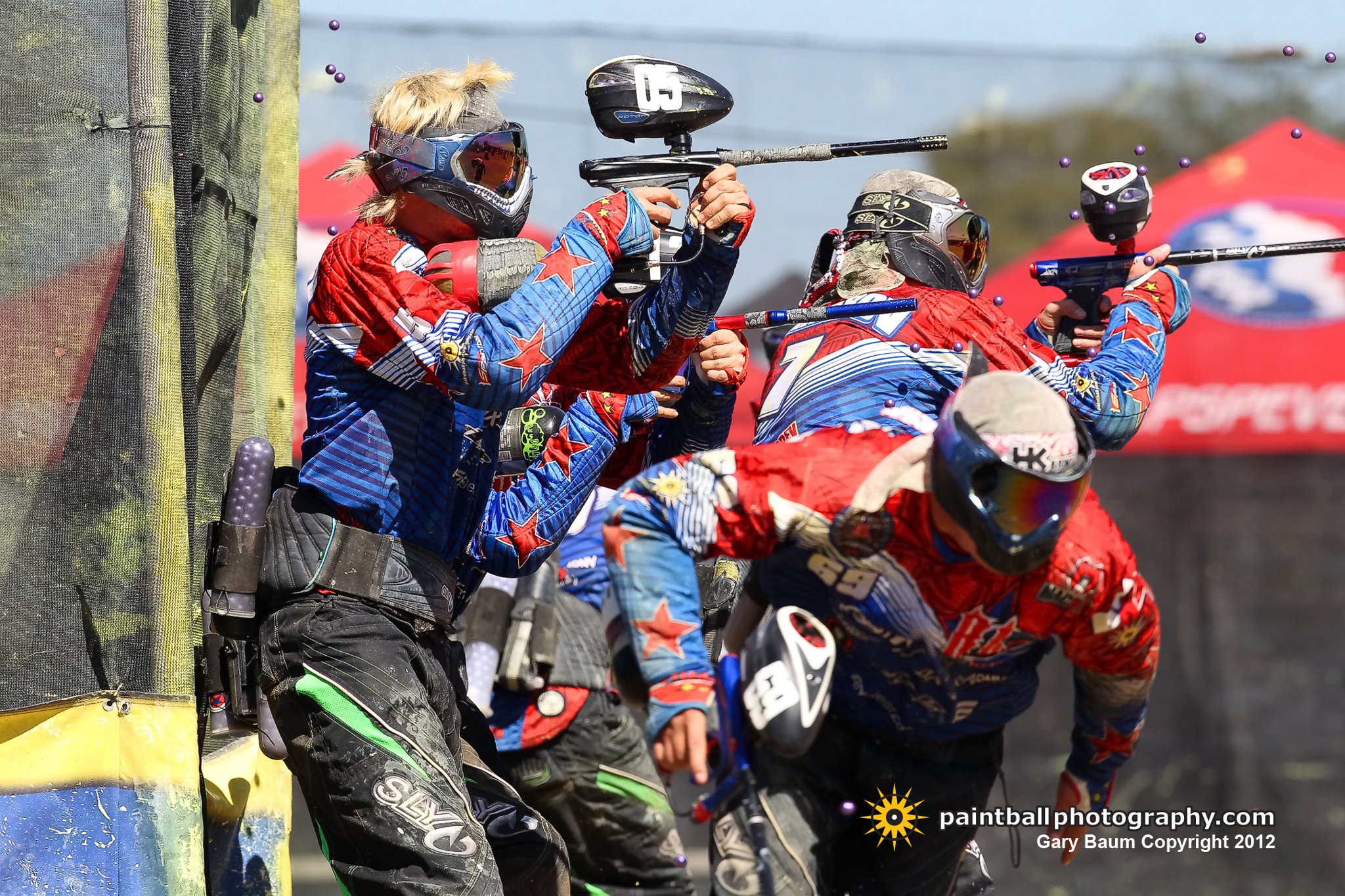 Moscow Red Legion
2012 Recap: After dealing with the loss of several marquee players to Houston Heat, the Moscow Red Legion (Russian Legion) were in an obvious rebuilding year. But here is where things become scary. Even when rebuilding the Red Legion made it to the podium twice, in a row; however were also wildly inconsistent the rest of the season. It was very obvious when the starting five were on the field and when there were replacements as the team suffered greatly from a lack of depth. The acquisition of French star Axel Gaudin and American Marcello Margott may have been the best move in recent paintball memory, however they will not be around for 2013.
Key Players:
Alexander Berdnikov; #11, Back, 1 PBA rank
Jason Wheeler; #89, Front, 6 PBA rank
Kirill Prikhidni; #75, Mid, 22 PBA rank
Team Strengths:
Team experience is very high
Excellent game planning
Has ability to win points, despite being down players due to penalties
Team Weaknesses:
Major issues with depth of roster
Can over-think the game at crucial moments
Allows other team to set tempo at times
2013 Outlook: We are of the opinion that Moscow has every bit of ability they once had, but their new players still need time adapting to the speed of the American game. There is no way this proud and storied organization allows themselves to slip into obscurity, but that doesn't mean that we expect to see them on the podium at every event. The main issue last season was depth and until they can prove that they can win with what they have, they will remain suspect. Also, it is important to remember that both Axel Guadin and Marcello Margott will NOT be returning to the Red Legion, which virtually eliminates the snake and dorito side offense from last year's team. However, unless something horrible goes wrong, the Red Legion should be a top ten team all year.
Why Root for Them?: If Infamous is a mullet, the Moscow Red Legion can easily be identified as a razor shave – incredibly professional, silky smooth, and super efficient. While some may call them mechanized robots, you really can't blame their methods as they have, time and time again, revolutionized professional paintball and are currently one of the most winning teams of all time.