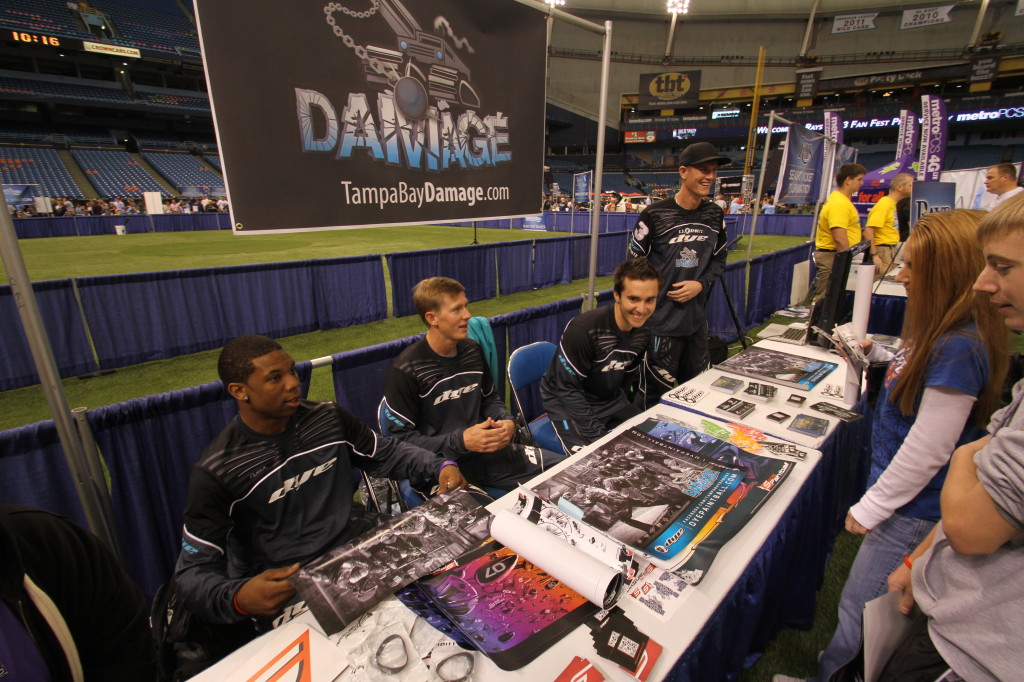 The Tampa Bay Rays and Damage Fanfest was a massive success. With the help of Dye Precision and Social Paintball, Tampa Bay Damage reached out to more than 24,000 people in a seven hour timespan. Tampa Bay Damage would like to thank the paintball community for coming out and realizing what we're all trying to accomplish here. You guys have no idea how much it meant to us to see your faces and help bring awareness to the sport of paintball. When people started lining up it just attracted more and more people to our booth and helped us spark conversation with people that had no idea how big paintball was.
2013 Tampa Bay Rays and Damage Fan Fest Video

Most importantly we have to thank the Tampa Bay Rays players and staff that played a integral part in helping us become a part of this venue.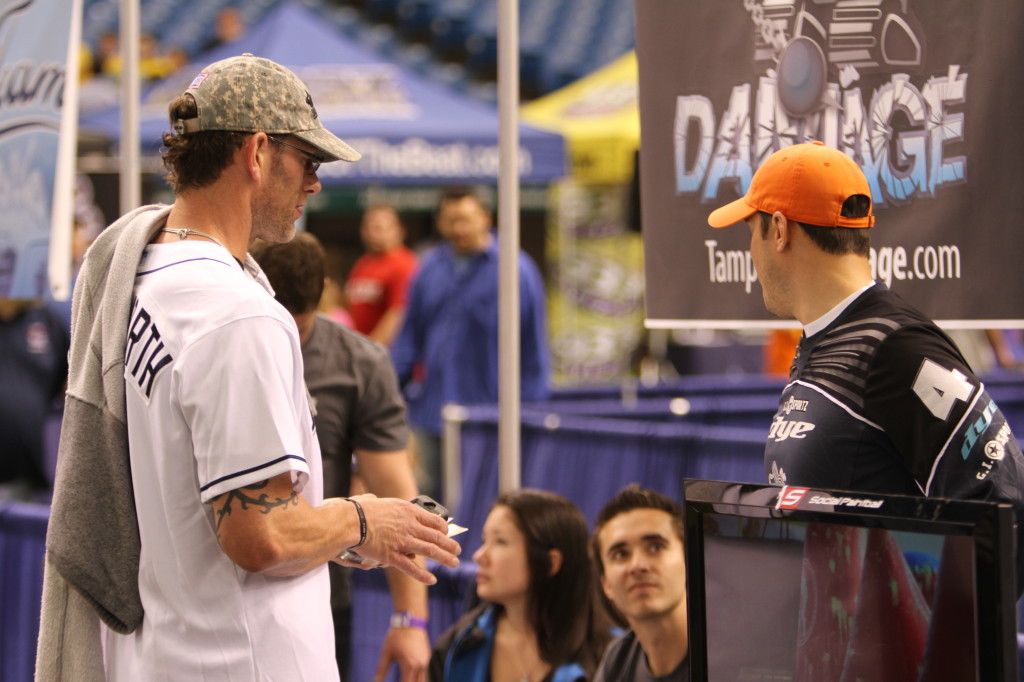 Throughout the day visitors got to see what we do, the lifestyle we live, and the sport we love. Social Paintball's videos were playing on the big screen and Damage players could be seen chatting with visitors while wearing their 2013 Dye jersey and pants. We were initially surprised at the overwhelming reaction we received from both paintball fans and people that had never even heard of paintball before, but for seven hours Damage players handed out everything from Social Paintball wristbands to Dye tee shirts to posters to paintball passes that would allow anyone a free day of paintball to one of eight different paintball parks spanning all over Florida. If they had that card they no longer had the excuse that the field is "too far away" since we gave them eight different options.
Kyle Farnsworth (pitcher for the Rays) also made an appearance to show his support and bring some Ray's fans over to have them check out his favorite paintball team, get some free swag, and take some photos.
When you have the chance to do something like this you have to jump at the opportunity and show the world what paintball means to all of us.
Here are some photos from the event.
One love,
HOLLIDAY #23 – Tampa Bay Damage