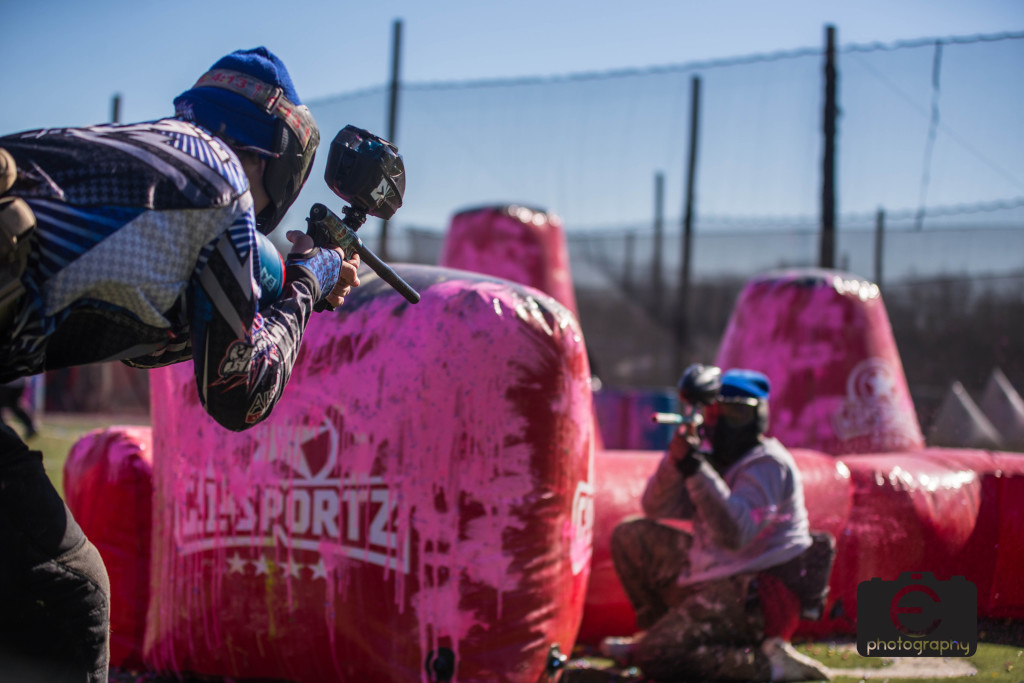 X-Factor Paintball Park hosted the first AXBL-Lite event of the season February 16-17 in San Antonio Texas. A big thanks to Steve Rabackoff, the AXBL staff, and the X-Factor staff for putting this event! There were several media companies representing the AXBL during this event. Our very own Chris Loh was there shooting photos and video. I took photos for SocialPb and my own Elizabeth Clanton Photography (self promo for the win), Justin Couch from Spantastik, and Nick Schaedel rounded out the rest of the media out there. The weather was gorgeous; a real improvement from last year's first AXBL.
Winning first place in Division 5 RaceTo-2 of the three-man event on Saturday was Legends Uprising followed by N.O. Bounty placing in second. Finishing in first place for Division 4 RaceTo-2 three-man was Tx Rush followed by ac DFW THREE. Division 4 RaceTo-2 had the Mighty Ducks finishing in first place with APEX Predators behind them in second place. The Divison 3 RaceTo-4 was led by ac Dallas, followed up by Certified Hater Academy in second place.
Division 3 RaceTo-4:
1. ac DALLAS
2. Certified Hater Academy
3. WTX H8 Crew
4. Team Brutality
Division 4 RaceTo-2 (5-man):
1 Mighty Ducks
2. APEX Predators
3. ac DFW TOO
4. North Texas Shockwave Blue
Division 4 RaceTo-2 (3-man):
1. Texas Rush
2. ac DFW THREE
3. S.A. Free Ballers
4. Legends II
Division 5 RaceTo-2 (3-man):
1. Legends Uprising
2. N.O. Bounty
3. Team Brutality D4
4. SA Notorious
Here are some photos of the event:
You can see more of my AXBL photos here and some by Chris Loh here.
I'm already looking forward to AXBL Event 2!