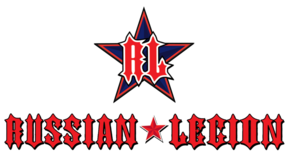 Last year, we watched as Moscow Red Legion (also known as Russian Legion) continuously made the PSP Open Quarter Finals, four consecutive times. Neither of which resulted in a first place trophy, but a slew of 2nd – 6th place finishes throughout the season. Recently, Moscow took two hits to their roster, losing both Marcello Margott and Axel Gaudin, which was the core of both their front dorito and snake side. Now, Moscow has been placed with the task to replace them, along with remedying the issue that's halted their progress every tournament. We caught up with Kirill Prihidni, who had a few things to say about Moscow's plan to win this season.
"After finishing the 2012 season RL had several unsolved on field problems. First, make the game on dorito side more aggressive and active. Second, make the game on snake side more controlled and lose less people there.
For these reasons, RL has decided to pick up two new players."
This season, Moscow has picked up two players: Mykel Kovar and Kevin Coulm. Kovar is a five year professional veteran from San Antonio, TX. Mykel now leaves behind the team that he began his rookie season with, San Antonio X-Factor, in hopes that he will find plenty of success under the Red Legion banner this year. The acquisition of Kovar was a great pick-up by Moscow, as Kovar has been one of the best snake side players that San Antonio X-Factor has ever had the opportunity to roster. We've witnessed multiple Americans suit up in a Red Legion jersey and eventually be deemed some of the best players to play the sport and we foresee Kovar's name being associated with that category of player in the near future. Players like Justin Rabackoff, Dave Bains, Matt Blonski, Marcello Margott and many others have been "Russians."
In regards to the choice to pick-up Kovar, Red Legion had this to say: "Mykel Kovar is a Pro PSP player from X-Factor with multiple years of competition at the highest level. He was brought by Alex Martinez and X-Factor by playing NXL and then Race-to 7 tournaments. He proved that his team can count on him as a very calm and effective snake player. Besides U.S. experience, Mykel proved on European soil that he knows how to win and be as positive as possible. Playing for Breakout SPA from Belgium, he achieved pretty good results with them by going into the finals almost every event. RL is more than welcome to bring in such an experienced player, because we need experience on the snake side."
Moscow's other pick-up was a young, 22 year old by the name of Kevin Coulm, who currently plays in the European Millennium Series for the professional team Marseille Icon. Although this will be Kevin's first year playing professional paintball in the United States, we expect to see a great performance from him, considering the fact that Moscow has a great eye for scouting talented players and molding them into competitive monsters.
Red Legion had this to say about the choice to pick-up Kevin Coulm: "Kevin Coulm is the second addition for the team. He is 22 years old, so he is a young, fast and aggressive dorito side player from Europe that is very hungry for new experiences and prizes. He plays in Champions League Millennium with his home team Icon. Those guys are tough competition for everyone. That kind of fighting passion is just what we have been looking for."
Prihidni states, "So far all of the guys are already integrated into the team processes and ready to start the season right by working hard and coming out hungry."
Both of these new player pick-ups are much needed on Moscow's front with the departure of Axel and Marcello. We've seen Kovar contribute to some great games for his team and believe that his skill will elevate while being in the Red Legion camp. We have yet to see Kevin Coulm play at the professional level, but if Moscow believes he is ready to face up against the likes of some of the best dorito side players in the world, we definitely look forward to being witness to his rookie performance.