We heard the exciting news that Tippmann Effect would be making a return to the tournament paintball scene so we took it upon ourselves to reach out to Jessie Shaum and get the scoop on what is what. With the advent of a new marker, a new philosophy and new blood. The team historically may have been over looked due to their markers but gained the respect of each team they lined up across the field from. This is the challenge the new Effect will face. With big shoes to fill it will be interesting to watch the new team come together and gel as a cohesive unit.
SP: Effect has been away from the scene for a while. Why did you decide to bring the team back?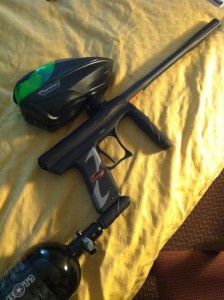 JS: The team is back to promote the new Tippmann Crossover Marker. When the marker finally came out, it was midseason for the paintball scene. The team is waiting until the 2013 season to finally make a come back in full EFFECT.
SP: What league(s) will Tippmann Effect play in and why did you chose this league(s)?
JS: We will be playing Division 3 in the NPPL league and in some local regional leagues as well. Everyone from the team likes playing the 7 man format.
SP: Is Effect strictly going to be a Tippmann factory team? What are the advantages and disadvantages, if so?
JS: Yes, Tippmann Effect is going to be Tippmann's Factory Team for the 2013 season. There's not one disadvantage to playing for a great company. Tippmann has been around since paintball started! Everyone at some point has played with a Tippmann!
SP: The Tippmann Effect of the past ran what many consider to be woodsball based markers that were modded. What will the new Effect be running?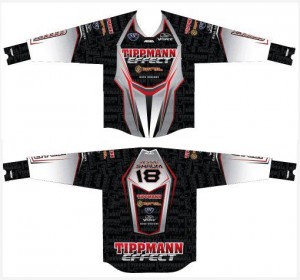 JS: In the past years we have used the Tippmann 98 custom and the Tippmann A5. This year we will be using the new Tippmann Crossover Marker. The Crossover was designed for the hybrid player, someone who needs a durable and reliable marker that will deliver regardless of the style of game. As implied by its name, it's a marker that will successfully cross over to any game, anywhere, anytime.
SP: Do you feel you will be able to compete with well established teams that have been playing with each other for years?
JS: Yes we will. Tippmann has been around for years, some of the best players in the world have come through our team.
SP: Where will Effect call home and where will you guys practice?
JS: All the guys from the team are from Ohio, Michigan, and Indiana. We will be practicing at The Paintball Plex (Trade My Gun) located in Laotto, Indiana. This will be our home field for the 2013 season. The Paintball Plex offers an indoor field, out door field, and pro shop.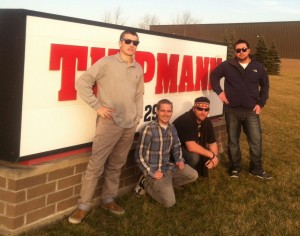 SP: Who is currently on the roster? Are you picking up anyone in the near future?
JS: Jonathan Howard, Nick Weirich, Trey Goodwin, Jason Munson, Craig Luzier, Justin Hensely, Matt Askren and myself Jessie Shaum. There's been talk about creating a second team, we have a lot of people messaging us on our Tippmann Effect TMG fan page about wanting to play for our team.
SP: What is one thing people should know about the team that most do not know?
JS: Back in the early days of the team, a lot of people thought we used different internals in our 98's & A-5's to compete. All of our markers come straight from the Tippmann Factory with no after marker products installed, but we are free to personalize our markers with our favorite barrels & loaders. The Crossover preforms competition ready straight out of the box.
SP: What upgrades, if any, will you add to your personal marker? What hopper and barrel will you use?
JS: I will be using an out of the box stock Tippmann Crossover. I'll be using a Spire loader, and a 16 inch Straightline barrel from Tippmann.
SP: If some hybrid teams were looking to compete at a higher level what advice would you give them?
JS: Get with your local field for feeder tournaments into the National leagues or just play Regional events. The Paintball Plex (Trade my Gun) has tons of tournaments that are set up for all types of players. There are always event dates that your team can join. Play them and have fun!
I would like to thank Jesse for his time and wish Tippmann Effect lots of luck in their upcoming season.
You can follow the team on their Facebook Page: https://www.facebook.com/effectog