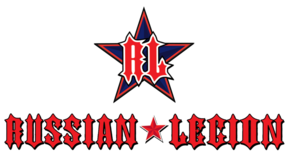 Over the holidays, Kirill Prihidni, from Russian Legion, took time to share his thoughts with me about how he felt Russian Legion's 2012 season went and about the changes RL plans on making for the 2013 season.  Without further ado, I am excited to have this opportunity to share his thoughts with you, our loyal readers.
In spite of the 2012 season that was not successful for Russian Legion as a team, it was exceptionally successful for its individual members.  Personal achievements included #1 Player in the World Alexander Berdnikov, #2 Player in the World Marcello Margott, and #1 Rookie Player in the League Jason Wheeler as proof of Russian Legion's players' successes.  Overall, for RL's rebuilt season, those results were more than just satisfactory with three players in top ranks and having performed twice in the finals as a team.  It is very impressive, especially when most were saying that RL was done after completion of the contracts with five players in a row.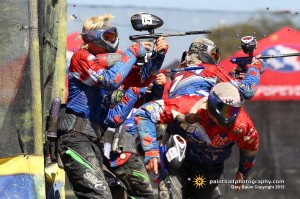 Kirill explained that Russian Legion is a team where each newcomer has the ability to take the place of another player and prove to be just as effective as the top players who had played before them.  He strongly feels that they couldn't have achieved that without their coaches, team management, and the RL fans and loyal sponsors that didn't turn away from them.  Companies such as MacDev, Sly, MAXS Europe, Virtue, Dye, Paintball Photography, Social Paintball, HK Army and ANSgear kept believing in RL and supporting them throughout the season.  Such decisions have helped RL focus at their own game during a time the team hasn't experienced been before where 50% of the team were new players and some had never had PSP experience.  That strong basis also helped them spend the offseason time not for outside negotiations, but to change the situation inside of the team.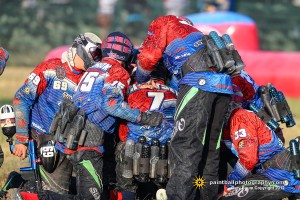 Kirill continued to share that throughout the 2012 season they felt that there have been problems that were not giving RL a chance to perform at 100%.  One example was a situation with a Head Coach Maxim Preobrazhenski.  During the midseason he decided to move with his family to the US, causing his focus to be more on that instead of on his team winning.  With such a desire, it is really difficult to think only of the team's success.  Another problem that they have always have had is having players on the team who are not 100% RL loyal players, so the offseason has brought RL a lot of new changes.
RL has a new Head Coach – this is Alexey Soloviev.  Alexey has been with the team since 1996.  He won EXL 2004 Cup and NXL 2006 Cup as a player.  Later on, as Vice Head Coach, he brought the team to its success throughout the rest of the years.  He has a vast amount of experience, great intellect, and shares a common language with all of the players – he wants RL to win.  RL could not imagine a better transition than what they have now.
All of the Russian guys, including #1 Ranking Player in the World, Alexander Berdnikov, have resigned their contracts with the team for the upcoming season.  This also includes RL's British addition Jason Wheeler.  He has also proudly signed a contract with RL and will be playing with his dream team for another season.
Unfortunately, two of their newer players, who were performing so well during the 2012 season, caught the eye of their original teams who have chosen to bring them back.  We're talking about Marcello Margott going back to play with the L.A. Ironmen and Axel Gaudin going back to play with his home team TonTons.  During his time with RL, Marcello showed himself as a true athlete, a talented team player, and a great person.  RL understands that it will be much more comfortable for him to be with his Cal guys in the US and they wish him good luck.  Axel Gaudin was also summoned by his home team who wants to perform at the highest level in US.  During his time with RL, he has learned much from the team and could bring this experience to his guys back home but RL wants to remind them that it is not as easy as it might appear at first sight.  Everyone remembers the experience of Joy in 2009 and Nexus + TonTons in 2011 playing PSP.
RL has received a new company as one of their sponsors.  It's Valken!  They hope that this huge company will join the team of their proud sponsors that help push paintball to another level.  The way RL plans on cooperating with Valken should easily bring them to long term relations.  For example, RL has announced that Valken wants to make Russian Legion its main Facility Team.  RL has never had such a status before and is very much honored to have this opportunity.
RL hired two new players.  For those of you who know how much I adore Russian Legion you definitely understand how eager I was to find out who those two new players are.  I've been trying to find out anything and everything about the player changes RL plans on making for the 2013 season and all I can announce right now is that one of those new players is European and a member of one of the most aggressive teams in the Millenium CPL series and that the other new player is a Pro US player that has a vast amount of PSP experience and will complete RL's snake side.
So, now you know the changes Kirill has been eager to share with all of you, especially RL's fans.  He wishes everyone a Merry Christmas and a Happy New Year !  He also wants you to know that, "The upcoming year is going to be very interesting and RL promises you that."