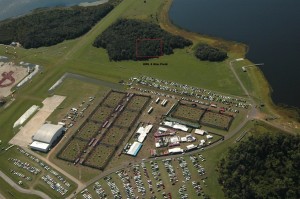 Yup, you heard it! The PSP is adding UWL 5-Man and old school 10-Man (airball) play to the 2012 World Cup!
The UWL brings back World Cup in the Woods
There is one event in the sport of tournament paintball that has historically stood above the rest. That one time each October where players, store owners, field operators, manufacturers, media, league officials, event promoters, and fans from many nations and cultures come together for what is often referred to as the "Superbowl" or "Olympics" of Paintball. The event is the PSP World Cup and this year will be even more remarkable as the Ultimate Woodsball League (UWL) announces they will be running a 5-man World Cup Event – in the woods.
Taking place in thick trees lining the PSP World Cup tournament and Trade Show at Fantasy of Flight in Polk City, Florida, the UWL 5-Man World Cup will offer three divisions of play (Pro, Open and Tactical) over Saturday and Sunday, October 27 and 28. Each 16-minute game is divided into two 8-minute periods. The objective for each team is to capture 2 swing flags and their opponent's base flag. All markers will be capped at 10 BPS and while teams can bring their own paint, there will be no heavy gunner, rockets or snipers.
Pro $500 Entry
No roster restrictions
1st Place $2000.00 Cash
Open $ 400 Entry
1 Pro or D1 player allowed
$2,500.00 in prizes
Tactical $ 300 Entry
No Pro or D1 players allowed
$1,000.00 in prizes
Chris Rahel gave some more information about the 10-Man competition on PBnation.com:
I can provide a little more information. Prelims Friday playoffs Sunday, no play Saturday. I will endeavor to avoid conflicts in playoffs if you play more than one division (i.e. sat RaceTo-2) but, as usual, no promises.
This is "traditional" points-based 10-man on a 10-man airball field with current PSP gun rules.
– Chris