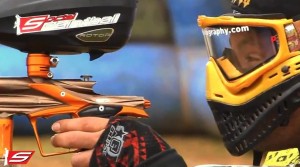 The 2nd leg of the PALS series kicked off on the 24th of May, 2012. It is held in conjunction with the Malaysia Open (an annual tournament held by the Nemesis Paintball Club) and the PALS Events' 3rd leg of their local tournament series; the Malaysia Paintball Official Circuit (MPOC).
Its captain's meeting was held in the Department of the Ministry of Youth and Sports attended by the captains of the teams, a total of 87 teams competing in four divisions for this leg and a total sum of $30,000 USD cash prizes were up for grabs with medals for up to 6th placing for each division.
Teams and players coming in from Singapore, Myanmar, the Philippines, USA, Korea, Japan, Australia, Iran, Brunei, Indonesia, Taiwan, Guam and of course Malaysia battle it out.
This is part 1 of our PALS Malaysia 2012 video coverage. This video covers the prelims with action-packed game footage.
Thanks to PALS for the opportunity. Filmed by Israel L. and edited by Jason S.
For more information head on over to PALS' official facebook page at www.facebook.com/paintballasia