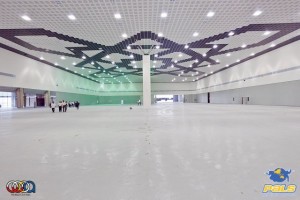 It's less than 3 months away to Asia Pacific's largest annual paintball tournament; the Paintball World Cup Asia is set to rock the world again! The 3rd and the final leg of the Paintball-Asia League Series (PALS) 2012.
This tournament will again be held on the 'Isle of Legends'; Langkawi of Malaysia, organized by PALS and AKR Events with Her Royal Highness The Princess of Kedah, Malaysia as the Royal Advisor and the former Prime Minister of Malaysia (1981-2003); Tun Dr. Mahathir Mohamad as the Patron.
To be held in the Mahsuri International Exhibition Centre, the tournament will be indoors, air-conditioned and on astro-turf with an allocation of 200 teams over 4 divisions, more than 20 nations and over 1000 participants and not to mention Asia's largest Paintball Expo which is set to be the biggest turnout for any tournament in Asia, ever!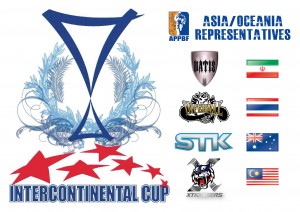 One of the highlights for this tournament is the Intercontinental Cup. Last year, eight teams from different continents competed against each other for the title with France's TonTon emerging as the victor and LA Ironmen from America as runner-up.
This year's Asia representatives have been decided which are the top four teams that have accumulated the highest points for the 2011 PALS tournament series. Team Datis from Iran, Team STK from Australia, Team Infernal from Thailand and Team Xtioneers Xfox from Malaysia. Teams from other continents will be confirmed later on.
As we get closer to the tournament, we're certain the PALS team will continue to surprise the rest of the world. Follow the organizing team on facebook at https://www.facebook.com/groups/119819124800013 to keep up with the event's updates.
To check out current standings in the PALS Season 2012, check it here http://www.xtionpaintball.com/forum/index.php/topic,7504.0.html.
For more info, please check out http://www.facebook.com/paintballworldcupasia or e-mail registration@palseries.org for team registration info.
Image © Dez 'ResidentEvilChef' Foo for PALS Events. http://www.residentevilchef.com