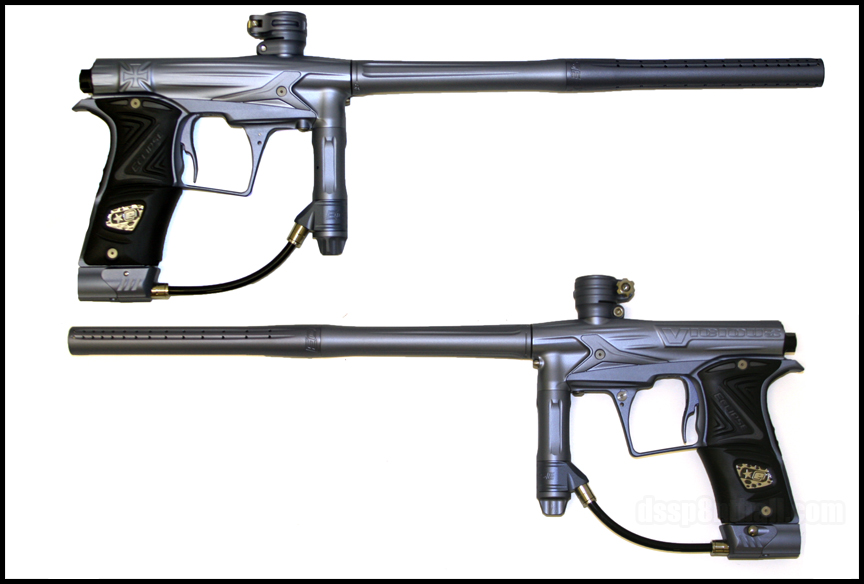 DSSP8NTBALL.COM, VICIOUS, and Planet Eclipse are proud to announce the release of the VICIOUS GEO3. This marks the third VICIOUS GEO model and it certainly stands out from any other VICIOUS gun created.
Featuring an entirely custom 3D body milling, VICIOUS GEO3s are available for purchase on DSSP8NTBALL.COM for $1345.00. You will receive FREE Overnight shipping on all VICIOUS GEO3 purchases purchased through DSSP8NTBALL.
Debuting in the VICIOUS classic cobalt/cobalt color combination, more exciting colors will be coming throughout the 2012 and 2013 paintball season.
Please contact Julie Bortol Day via phone (402-350-4472) or email (jbortol@gmail.com) with questions or to place an order, or you can visit DSSP8NTBALL.COM!