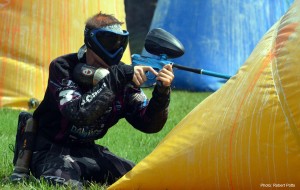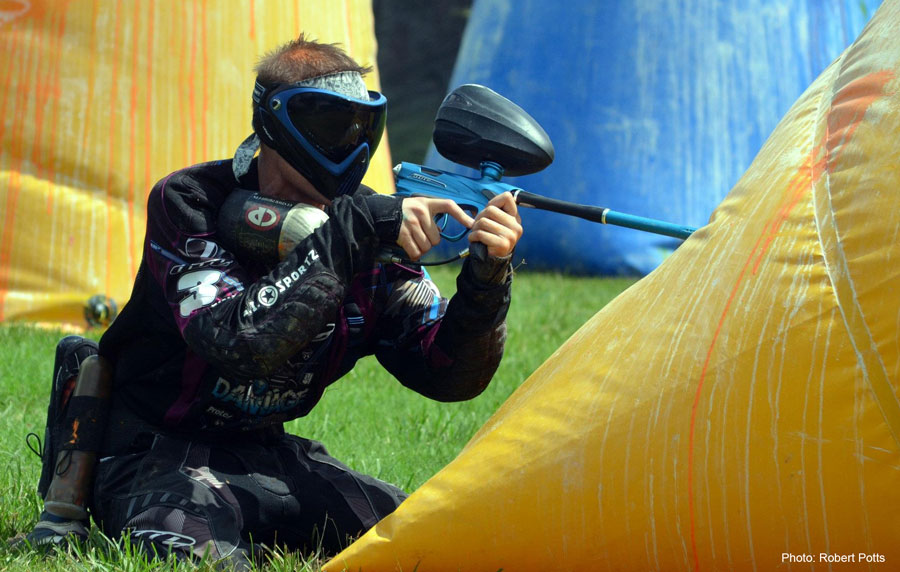 We've just received word that Alex Spence will be making his 2012 professional debut at the PSP Mid Atlantic Open this weekend. This will be the first time Spence steps foot on the professional field since overcoming the Cancer that forced him to step away from paintball for a year. He will be playing alongside his long-time Tampa Bay Damage teammates in Maryland. Spence will receive limited playing time as he is eased into the Damage's already stacked line-up. This season he has been anchoring Damage's division 1 team, Sacramento Damage, playing the role of the "veteran.
"We are excited to have long-time player and friend Alex Spence back on the team. He has been busting his butt to get back and all of his hard work has paid off," said Team manager, Joey Blute.
This past weekend Tampa Bay Damage held a scrimmage against Los Angeles Infamous at Central Florida Paintball in Lakeland, FL, something they routinely do to get ready for a major tournament. Both teams benefited from the practice session, tightening up loose-ends and ironing out weak points in their strategy.
At one point during the scrimmage, Spence dove and crawled into the snake. "I'll never be seen doing that again," he said jokingly. He is not known for playing the snake side.
Spence seemed genuinely happy to be practicing alongside his teammates. "It feels great. One of the things that have kept me going these past 8 years has been playing with my friends. You can't beat traveling around the world with the friends you grew up with. Being back on the pro team has been a great feat for me and I couldn't be happier."
In other news, pit crew fixture and captain, Bill "Pops" Lofthouse, will not be attending the PSP MAO event due to "prior commitments." I asked Lofthouse about his absence, his response: "It was not up to me. I WANT to be there for the team." His son, Dillan "Pickle" Lofthouse, will have to pick up the slack for this event.