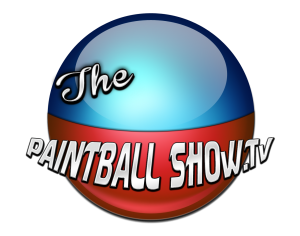 Hello to all of our friends from across the pond! Did you know that a new paintball TV show will screen on a major UK network television, and in 34 countries?
We are delighted to announce that six 1 hour episodes of a new television program called 'The Paintball Show' have been commissioned.
The show will be broadcast on BskyB (Sky Digital and Freesat) and available in 11m homes in the UK and Ireland alone and broadcast to another 34 countries across Europe, the Middle East and North Africa. Simultaneous to the TV broadcast, the show will be available globally via a streamed broadcast on the internet and thereafter via 'Video On Demand'.
The show will be a 'magazine' style format with a main presenter and 3 guest pundits each week filmed from a specially constructed brand new studio in High Definition and filmed before a live audience.
Regular features will include weekly paintball news bulletins from The Ford Report News Studio, The Catshack Reports 90 second round up of events in North America, product reviews and tests, paintball company profiles, team and player features, live studio guests from the paintball industry, playing tips and advice from top international players, event reports, lively studio discussion and much more crammed into each 1 hour episode.
The episodes will run weekly for six weeks. If the show is a success, a second series will immediately be commissioned and the additional broadcast platform of FreeView will be added taking the show from being available in 11 million households to 25 million households in the UK alone (98% of the population).
Filming will take place in August with the show broadcast during September and October 2012.
"This is a big opportunity for paintball in the UK and further afield. The opportunity to have a regular weekly television show beamed into every household, every hotel and every bar in the UK and Ireland and shown in a further 34 countries as well as the internet is an enormously exciting prospect for everyone involved in the game. It's a hugely ambitious project but there is no reason why paintball should not be ambitious and go for it. So we have."
Tim Barnett, Shoreline Paintball – Creators of The Paintball Show
Information regarding program content will be available via www.shorelineoutdoor.com shortly.
Enquiries: info@thepaintballshow.tv
Telephone: +44 (0)1970 613083
Taken From: http://www.catshackreports.com/2012/07/paintball-on-tv/#more-23023
———————————————————————————————————————————————————————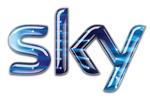 For those of us not familiar with BskyB, here is a little more about the company:
"British Sky Broadcasting Group plc (commonly known as BSkyB; trading as Sky) is a British satellite broadcasting, broadband and telephony services company headquartered in London, United Kingdom, with operations in the United Kingdom and Ireland.
Formed in 1990 by the equal merger of Sky Television and British Satellite Broadcasting, BSkyB is the largest pay-TV broadcaster in the United Kingdom and Ireland with over 11 million subscribers.
BSkyB is listed on the London Stock Exchange and is a constituent of the FTSE 100 Index. It had a market capitalisation of approximately £11.47 billion (US$18 billion) as of 20 June 2012 on the London Stock Exchange. News Corporation owns a 39.14 per cent controlling stake in the company."
BskyB also has major stakes in the A+E Networks UK which operates the History Channel (UK), Bio. (UK), and Crime & Investigation Network (UK); as well as Manchester United F.C's MUTV, and Nickelodeon UK which operates MTV UK, Nickelodeon UK and associated channels.
As for sports broadcasting, BSkyB has ample experience: "BSkyB's purchase of broadcast rights for major sporting events, most importantly Premiership football, has been the bedrock of its success. The company paid over £300 million for the Premier League rights, beating the BBC and ITV, and has had a monopoly of live matches since the inception of the Premier League in 1992. Murdoch has described sport as a "battering ram" for pay-television, providing a strong customer base.
However, following a lengthy legal battle with the European Commission, which deemed the exclusivity of the rights to be against the interests of competition and the consumer, BSkyB's monopoly came to an end from the 2007–08 season. In May 2006 the Irish broadcaster Setanta Sports was awarded two of the six Premiership packages that the English FA offered to broadcasters. Sky picked up the remaining four for £1.3 billion.
BT offer a pay per view service of selected Premier League matches through their BT Vision service, and Virgin Media offer free highlights on the Virgin Media website."
Source: http://en.wikipedia.org/wiki/BSkyB#Sports