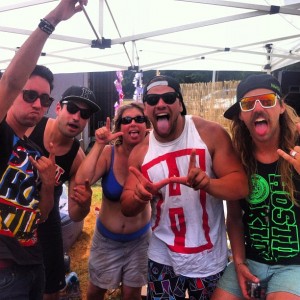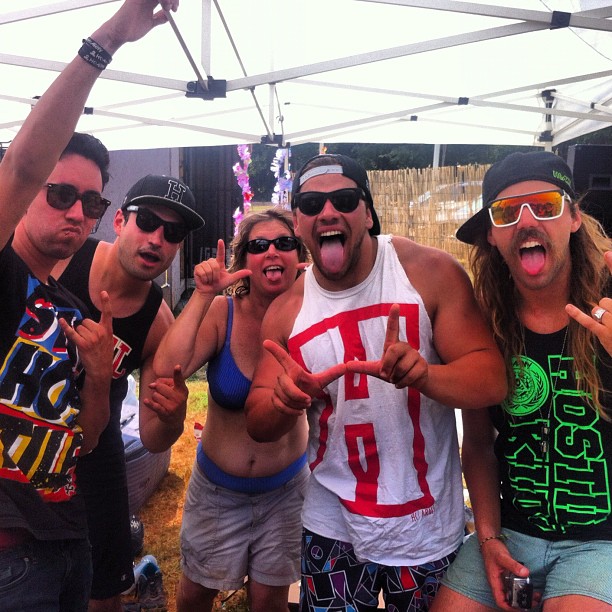 Reporting live from Atlanta! What's up guys?! We just finished the official HK Army Streetball event at Big Indian/Adrenaline Paintball and Pro Shop in Perry, Georgia. This event was awesome! Between streetball 20 on 20 Xball matches and crazy woodsball games, playing HK versus everyone, and mixing up the squads, the event was insane. The boyz and team mom, Adrenaline paintball shop owner Mrs. Pam, organized a great HK Army Player party saturday night. We had HK beer pong tables, live deejay's, kegs, kids jumping off cars, fireworks blowing up everywhere, and the boys getting wild all night.
Myself, Mr. H, Steve Nabi, and Jay Pineda all flew in Friday afternoon for this great event. We ended playing an insane 12:00 AM, midnight madness walk-on game. We basically threw on any gear we could find and rocked the field as hard as we could. The game ended up going 20 minutes and was so much fun! Everyone who came out to the party threw on gear and rocked with us and we ran it, the walk on game was on a lit-up field up, had two-story buildings, and cars to hide behind.
We played a 1-on-1 tournament and the winner won a pair of 2012 HK Army Shredders. We also gave out HK Army Hardline Pants and HK Army Epic Speed feeds. This event went very well and we had a blast. It could not have gone any smoother besides me and the boys chasing tornadoes, hurricanes, and rain on Sunday night!
I am really excited for the next HK Army streetball event and I will be reporting live from Italy next week, with professional player Ryan Greenspan of San Diego Dynasty, as we will be doing a great clinic in Italy.
Here is a slip and slide video the "contestants" participated in. HHH!