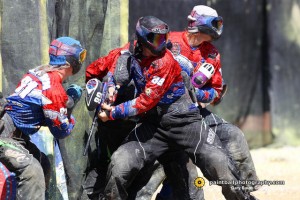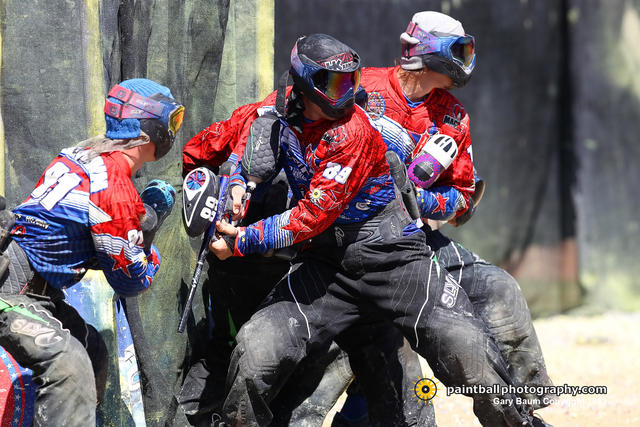 A few weeks ago we broke down the bottom half the PSP, giving them goals for the rest of the season that are completely attainable. For some of those teams it would take a slight miracle to put them in contention for the number one spot in the PSP, but what about those teams that are in the hunt?
1.Houston Heat. Houston Heat has had an incredible season thus far, but the key for them to continue their success is to A) keep focused, B) tighten up their game plans and not allow teams to come back in games. A few times this year the team has gotten out to a quick start with scores such as 3-1, or 4-2 not uncommon, only to have a team come back and force Houston to make adjustments later in the match in order to put them away. Also, in both tournaments Houston has stalled out at six points once – even though they could be inches away from a victory – which can create ulcers for everybody involved. In both instances the opposing teams (Moscow Red Legion and Los Angeles Infamous) came back from a three point deficit to make it a one point game with only minutes on the clock. This has not ruined their season yet, but it could.
2.Los Angeles Ironmen. While some may feel that the Ironmen should not be given the number two spot in the league, the numbers seem to differ. The most obvious lacking point of the season for the Ironmen is that they have yet to win a tournament, or play in a finals match. Obviously they have the ability to win, but the majority of their games have been much too close for comfort. Scores such as 6-5 against Aftershock, and 5-4 against 187 cRew do not reflect well on the team; perhaps teams are starting to figure out the best way to play the Ironmen? Like Houston, they also have stalled out on six points twice in the season but they should be able to close out games.
3.Tampa Bay Damage. It is very hard to criticize a team that won three events in a row and looked on pace to grab a fourth during Friday play of the Phoenix event. However, they took two inexplicable losses to the Los Angeles Infamous (6-4) and San Antonio X-Factor (6-5). More astonishing: Infamous received three major penalties and Damage still lost. Even more astonishing, in the San Antonio game Damage received three majors – very uncharacteristic of the team. Viewers saw complete lack of focus during the Phoenix event, which undoubtedly will be gone by Chicago. It may be easy to give them a pass for the Phoenix event, but when you come out a tournament with five players ranked in the top fifteen for the season, expectations are going to be high.
4.Moscow Red Legion. Time, time and more time seems to be the only thing necessary for the Red Legion to get back into top form. Although the question remains: will they be able to win an event with their new roster? We believe that given the right draw, yes. If you have not been keeping track, Moscow has played in some very tough brackets this season with multiple games against Houston Heat, Los Angeles Infamous and the Los Angeles Ironmen. If this were the BCS and the strength of schedule was rated on a seasonal basis, Moscow would have a solid "A". It is only a matter of time before the Red Legion finds just the right combination of players on just the right field, but they need to be patient and keep applying the pressure. Teams realize that due to their personnel changes, Moscow is vulnerable and that this may be the best chance they have to exact some form of revenge against the Russians.
5.San Diego Dynasty. Lets be honest: the off season personnel changes made by San Diego Dynasty have been a complete bust so far this season with perhaps the largest disappointment coming from snake player Sean McDonald, who has retired (again) from professional paintball. This means that San Diego is having to make even more personnel moves. APPA is reporting that for Chicago they will be lacking Zack Wake (#14, Front; 17 PBA rank), Andy Horvath (#4, Mid; 78 PBA rank), Sean McDonald (#2, front; 67 PBA rank), and Rusty Glaze (#1, Back; 72 PBA rank), but have Michael McCormick, Michael Mesa, and Steven Pitts returning to the team. While a win in Europe lends us to believe that they may be back on track, nothing will be set in stone until we see them on US soil again. Simply put, Dynasty needs to find a winning combination and get back to playing signature, "Dynasty paintball."