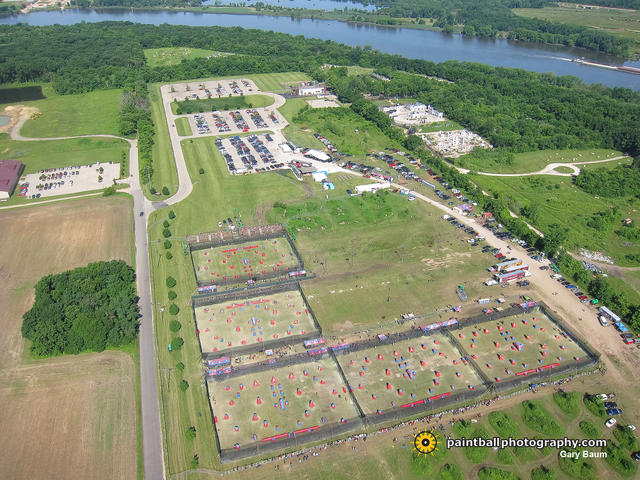 The PSP Chicago Open is just a week away, which means it is time for another edition of our "5 Questions" series, so we welcome you as you peer once again into the looking glass during this part, the third (of the season).
1.Will anybody be able to stop Houston Heat?
Houston started their debut year with a bang in Texas and continued their romp of the PSP professional division during the Phoenix event, winning it later during the same weekend. On the year they are 10-3, scoring an average of 5.3 points per match which speaks well, however they are giving up an average of 4.5 points a match which is certainly a concern for the Houston coaches who would rather have that number sit around three points (ala Tampa Bay Damage). Of course, the only real statistic that matters is what is in the "win" column and so far Houston has been very good at that, but Chicago seems to be a special event where almost anything can happen. Will a challenger rise to dethrone Houston?
2.Will San Diego Dynasty get back on track in the PSP?
After a successful event overseas in the Millennium Series where they placed first Dynasty returns home to the 'States to try and prove that they can salvage this season in the PSP. It must be noted that the team in the Millennium series is a Dynasty/Impact mix and it would be dangerous to predict the PSP teams success off of what happens in Europe, especially when you consider that between events Dynasty lost Sean "Crunchy" McDonald (#2, Front; 67 PBA Ranking). They have replaced him with Michael Mesa – no stranger to the Dynasty program as he played with them during the 2011 season, and before that San Diego Aftermath in Division 1 play – who played the first event with division 1 team T1 Topgun Union and missed the second. This poses a particular problem for Dynasty who has looked lost for the better part of the season as a team and needed to work on chemistry between Phoenix and Chicago, but with their insane schedule, have they had the time necessary to gel?
3.Can Chattanooga C.E.P stay out of the penalty box?
If so, there is a good chance that this team will turn some heads but the first two events of the season have been virtual clinics on how to draw the ire from the referees. This question is a repeat of one last event and will continue until C.E.P answers it in a positive form. Talent is not the issue – coaching, and discipline is what is in question.
4.What about Detroit Infamous?
Infamous found success during their NPPL Chicago Open in the form of a first place victory, on their home turf at CPX Sports Park as they spar with other divisional teams there (it will be safe to expect that they will be the hometown favorites). Will coach Todd Martinez and the team be able to muster some magic for the second time in under a month, or will the windy city whip away their dreams of hoisting another trophy?
5.And how can we go to an event in Chicago and not mention the team that takes the name of the city, Chicago Aftershock?
Just a hop-skip-anda-jump away from CPX Sports Park is (the just as legendary paintball park) Bandlandz Paintball Field where Chicago Aftershock calls home. If you are new to tournament paintball, Badlandz spawned the aftermarket boutique Shocktech USA, mega-store Bad Boys Toys, the Midwest Xball League, the Ultimate Woodsball League and Chicago Aftershock – needless to say, it is an icon in the paintball lore. But will there be a cross town rivalry between Aftershock and Infamous reminiscent of the Al Capone days (Sorry, the puns and historical references are too easy for this town)? While Aftershock has not performed as well as their fans may want, perhaps the city will lend a hand by blowing the ball(s) their direction.
Currently, the only thing stopping me from continuing to bore you to death (and obliterate any respect I had gained from members of the paintball media) with Chicago puns and corny historical references is the fact that there is another article to write! Stay tuned to Social Paintball as we will be giving you the best independent coverage in paintball for the event next weekend. If you can't attend, no worries, we have you covered. See you all next weekend!