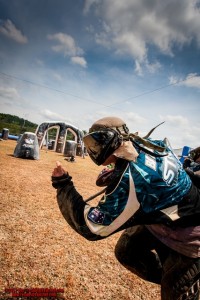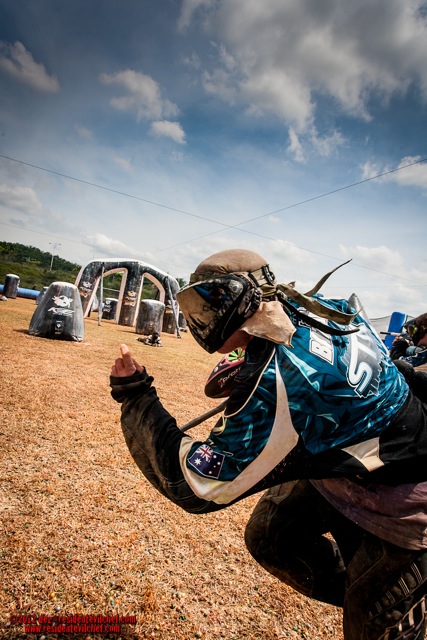 The 2nd leg of the PALS series kicked off on the 24th of May, 2012. It is held in conjunction with the Malaysia Open (an annual tournament held by the Nemesis Paintball Club) and the PALS Events' 3rd leg of their local tournament series; the Malaysia Paintball Official Circuit (MPOC).
Its captain's meeting was held in the Department of the Ministry of Youth and Sports attended by the captains of the teams, a total of 87 teams competing in four divisions for this leg and a total sum of $30,000 USD cash prizes were up for grabs with medals for up to 6th placing for each division.
Teams and players coming in from Singapore, Myanmar, the Philippines, USA, Korea, Japan, Australia, Iran, Brunei, Indonesia, Taiwan, Guam and of course Malaysia battle it out.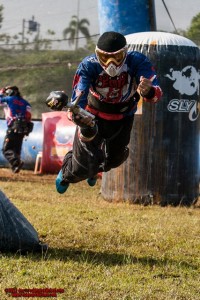 Paintball media that has graced us with their presence was Dez 'ResidentEvilChef' Foo from Singapore, Australia's 'Scary Miss' Mary Walker and our very own Israel Lagares of Social Paintball.
We also had a unity between the rival marshal bodies in Malaysia, the AsiaRefs, the Malaysian Paintball Referee Organization (MPRO) and the Malaysian Paintball Ruling Body (MPRB). All three were united with 3 EuroRefs to assist with the tournament
Day one kicked off with rainy weather as division 2, 3 and 4 played their preliminaries in the morning and division 1 played in the afternoon. Three fields were used for the tournament; all being Sup'Air arenas.
Preliminary games continued on to day two where the weather heated up as much as the games did. By the end of day two, Division 4 wrapped up and podium finishers were announced as Division 2 and 3 finished their preliminary games and Division 1 continued on until Sunday morning.
Games were as tense as ever on the final day while a special division for AirAsia played on Sunday as division 4 games had ended. By the end of the tournament, roasted lamb was served to the participants of the tournament after the prize giving ceremony.
The next and final leg of PALS 2012 will be the pinnacle, the Paintball World Cup Asia 2012 to be held on Langkawi Island, Malaysia from the 8th to the 11th of November.
For more information head on over to PALS' official facebook page at www.facebook.com/paintballasia
Event photos courtesy of our official Asian Media Partner, Dez 'ResidentEvilChef' Foo. For complete photos of the event visit http://www.residentevilchef.com.
Results:
Division 1:
1st Infernal – Thailand
2nd Demonz – Malaysia / Iran
3rd STK – Australia
4th Datis – Iran
5th Nemesis Legion – Malaysia
6th Demonz Red – Malaysia
Division 2:
1st Grammaton Clerics – Malaysia
2nd Votolocos – Malaysia
3rd Demonz Hitt – Malaysia / Thailand
4th Jellyfish – Malaysia
5th Republik CMX – Malaysia
6th Guam Allstar – Guam
Division 3:
1st Golden Dragons – Myanmar/Philippines/Malaysia
2nd Joker Units – Thailand
3rd Alphabunker – Malaysia
4th Rogue Assassins – Australia
5th CMX Hamoon – Malaysia
6th Sabil – Malaysia
Division 4:
1st Xcavatos – Malaysia
2nd Jogja United – Indonesia
3rd Mad Bunnies – Malaysia
4th The Outlaws II – Singapore
5th Bullet – Malaysia
6th Rabaq – Malaysia
AirAsia Division:
1st Skull Team
2nd CC Swat
3rd ICT Team Delta
4th Cowboy Malaya