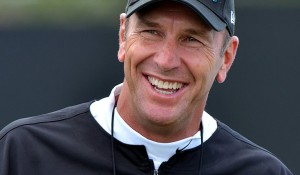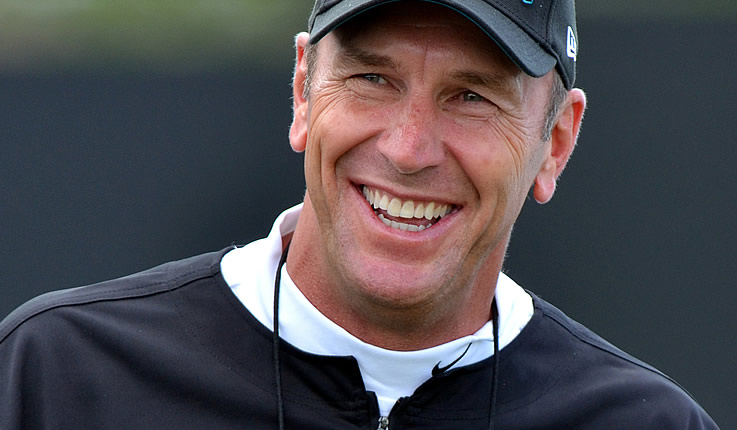 Now, this was a happy football team.
And Friday morning? Well, around the Jaguars, this was one morning when a hundred or so otherwise serious men didn't much mind getting fooled.
This was the scene at the Florida Blue Health and Wellness Center Practice Fields adjacent to EverBank Field Friday – a gray, overcast morning on the first day of June:
Jaguars players and coaches gathered as normal for what was to be the final day of 10 organized team activities for the 2012 offseason. They gathered a half hour earlier than usual, starting practice at 10:30 a.m. rather than 11.
Other than that, all seemed normal.
They went through warm-ups.
Coaches had scripts and drills prepared.
They stretched.
After they stretched, they gathered at midfield for the start of practice.
As they did, a caravan of buses approached outside the fields, horns blaring. They blared for 10 seconds, then 30 seconds, then more. Over the din, came the words of Head Coach Mike Mularkey, who has earned the respect of the players in a huge way during the first six weeks of his first off-season with the team. Those words, essentially: *No practice today, fellas.*
Why?
Workouts? Meetings? A day off?
*Paintball.*
Yes, paintball.
"They like me today," Mularkey said with a smile.
John Oehser
Senior writer
Jaguars.com