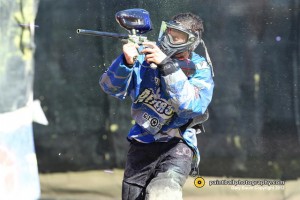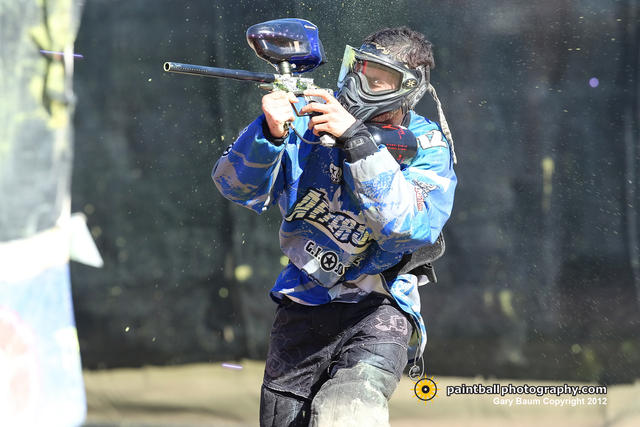 For the majority of the teams that get the major coverage and media exposure, success is based solely on what exists in the Win and Loss column. An event is considered "good" when they are able to execute their game-plans, adapt to those of their opponents and win the tournament. Likewise, an event is bad when their play is subpar, but what about the teams that are rebuilding? Or the teams that are new to the professional ranks? For them, the path to success is no different, but what is defined as "success" may vary from team to team. Of course, every team and player in the professional division is striving to hoist the cup on Sunday afternoon, but for a few that is not a reality they are likely to see at any point in time this – or perhaps next – season. Because of this, we have taken a look at the bottom half of the PSP and have set some goals for each team to reach in the second half of the season.
6.San Antonio X-Factor
San Antonio has not had a bad season, but they have not had a stellar season: yet. In Phoenix the team made Sunday play for the first time this season, and placed in the top four for the first time in 19 PSP events. Factoid: the last time they broke into the top four was at the Phoenix Open in 2008. However, the team has never been bad. Just very…average. Since that 2008 event they have averaged 6th or 7th place – exactly the middle of the pack. So for San Antonio X-Factor to have a successful season (and Chicago event), they need to get to Sunday and place. This past event they showed that they can hang with the elite teams in paintball; they just need to do it on a little more consistent basis. To do this, individual players need to step up and use their experience to their advantage. The squad that played the Phoenix event has, on average, played 29.5 events with the X-Factor program – this team is not rebuilding. They are always on the bubble: it is time to get into Sunday more consistently.
7.Los Angeles/Detroit Infamous
Where San Antonio may be a veteran team, Infamous is young – very young. Well perhaps not in the sense of Chicago Aftershock, but the current crop of players on the team have only played together in an average of 8.1 events; and honestly that is skewed high because of Travis "Grandaddy" Lemanski (not his real nick name by the way). Point is: this is a young team and their play on the field has reflected it. They have been terrifically inconsistent. When they are playing as a team – versus a group of individuals – they look stellar. When they are not keyed into the "team" they are sporadic and have a tendency to attract penalties. For Infamous to take the next step toward breaking into the upper echelon they need to focus on team-play, continue to refine their individual roles and keep away from the penalty box. This team has the potential to upset anybody (the talent is obviously there), but they all need to be on the same page to do so. For Infamous to call Chicago a "good" event, I feel that they need to play a little more solid in every area. They have more talent than X-Factor, in my opinion, but they lack the team cohesion. By the fourth event (New Jersey) of the season Infamous could pull off a few major upsets, if not earlier, but they are going to have to find a sense of "tightness" within the group.
8.Omaha Vicious
I have been critical of Omaha Vicious for their play so far this season, but they really stepped up in Phoenix by blowing away San Diego Dynasty (6-1), Seattle Thunder (6-2) and even getting a win against eventual champions Houston Heat (4-3). Everything seemed to be clicking for the team during those games and the team looked like they could jump up a few spots in the ranking. Three players have played more than 30+ events with the program, so they have some experience however the team needs to continue on building depth. The play of Matthew Sossoman is encouraging for the team, but Bryan Bortol needs to continue his high level of play in the snake. For Omaha to have a good season, the team needs to continue to win – but they also need a few more statement wins. The game against Dynasty was great, but Dynasty was obviously not themselves in Phoenix – but if they were to 6-1 or 7-2 Houston Heat or Tampa Bay Damage, they would definitely prove that they belong in the professional ranks again. Also, one thing that struck me was the thought that Omaha may have benefited the most from having the extra time on the Galveston/Phoenix layout in terms of coaching. This team could possibly use an upgrade in that department, but that will be something to look at more once the season is over. A key component for the next event to be successful for this team is their ability to execute their game-plans, and grab a win or two. They were very successful in Phoenix, and hopefully they can ride the wave a little longer. Also, any team that is on the verge of success like Vicious is has a tendency to over do it, and lose focus on the little things (like penalties). They cant fall into the C.E.P trap and expect to be around on Sunday.
9.Seattle Thunder
Seattle Thunder surprised a few teams during Galveston but, save one win against C.E.P, was demolished in Phoenix. And honestly, that is to be expected by any new team to the professional ranks. Obviously the largest thing that this team can do is to continue to develop their depth and keep getting accustomed to the pace of professional paintball. One of the reasons they were able to do so well at Galveston was because the poor weather was limiting the athletic abilities of many of the teams which created for slower play. However, the field at Phoenix was fast. Also, I believe that this team needs to work on their snake play as it seemed to be nonexistent at times. Even if they were to learn to hold the snake side and push through the doritos – which is not possible for every field layout – it would be better than what happened in Phoenix.
10.upTon 187 cRew
The upTon 187 cRew has potential. The team has only been in existence since 2010 and five of their rostered players have played all 11 events with the team – pretty incredible. However, they are wildly inexperienced on a professional level and simply need more time playing in the division ("paying their dues" as it were). Also, they need to make it a habit staying out of the penalty box. Too many times in Phoenix did we see them look strong in the first point or two, only to get a penalty which set them back a step. For the next event, I'd personally like to see upTon 187 cRew snag another win and continue to play the way they have. Other than two games (both against Tampa Bay Damage) they have been competitive in every match, which is impressive to say the least. But, for sure, the next big step is for them to win two matches in one event.
11.Chattanooga C.E.P
If you have been following professional paintball at all this season you know what is about to come. There is a simple solution for Chattanooga C.E.P to quickly rise the ranks of the PSP: Quit. Getting. Penalties. There was an ironic moment on the webcast where C.E.P came out strong against an opponent, getting a decisive victory, and then a commentator said "I'll put money that the next point is a penalty." Sure enough, in classic C.E.P fashion, a major penalty was assessed off the break. Chattanooga has some talented players – no doubt – but they have to quit beating themselves. I was hoping that Phoenix would be a new start for them, but perhaps the field layout is cursed for them? Anyway, we are all still curious to see what the team looks like when at full strength and for that, they need to eliminate the penalties. If I were a coach, the team would run a mile for each minute spent in the penalty box. Next event: C.E.P needs to limit, yes limit, penalties. This team cannot focus on anything else, especially winning, if they do not get this part of their game under control.
12.Chicago Aftershock
Chicago Aftershock is a team that has been around the blocks several times, but like Infamous, this current crop of players is brutally young. But, as inexperienced as they are: they are brutally quick and have a balls-to-the-walls coach. Most importantly, they will do anything that Coach Bruno asks of them, and it is beginning to show up in their scores. In the first event they played some pretty good teams and was able to put two or three points up on the board in those games, which was followed by a similar performance in Phoenix where they managed to score up to five points in one game, and four points in two. Although, they have yet to win a full match. So the obvious next step for this team is to win a game in the PSP Professional division. To do this they need to continue their frenetic style of play, keep out of the penalty box and not get distracted by "the lights" of a PSP event. Depending on their draw, I believe we may see them get a win next event, but if they do not: they need to keep scoring points, and be competitive in every game.
Oh and one more quick thought on Chicago: the blue looks much better.