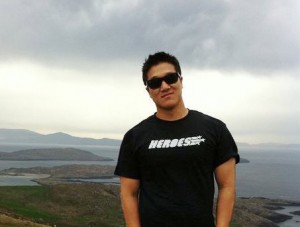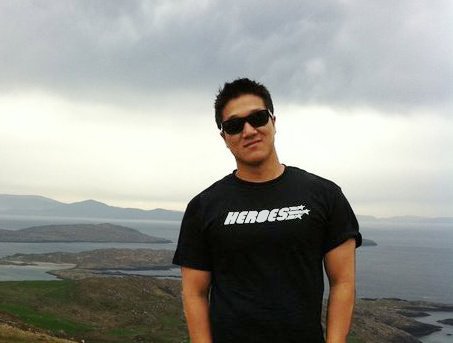 Imagine a place where you can roam around aimlessly and without worry. A place where the food is unique, the language is different and the culture swirls around your head like a whirlwind tossing its surroundings into the air. Sometimes this place feels like another planet full of strange oddities and peculiar behavior but other times it creates a bitter cocktail full of comfort and intrigue. I have visited this place, only a few times, but its beauty and appeal appear endless at first. I saw this place of wonder and bewilderment in England in 2004, Australia in 2005, and Spain in 2006.
The world is a book and those who do not travel read only one page. –St. Augustine
No, I am not delusional or in need of psychological medication. These are the feelings that I got the first time I visited new countries and places that I had only seen on television and read about in magazines and books. Paintball has provided me the opportunity to visit almost every nook and cranny along with countless corners and edges of the world. The first time I visited Europe was in 2004. The Philadelphia Americans decided to play the Open X-ball Millennium event in London. Most of the true European pro teams were locked into the now defunct EXL, so it was a two horse race between us and Baltimore Trauma to see who would come home tournament champions. We ended up winning the event, but truthfully the excitement of just being in Europe overshadowed the tournament much in the same way that a great main course makes you quickly forget about a delectable appetizer.
The cost of sending a squad to Europe comprised of just American players to compete in the Millennium Series Champions Division can easily exceed $50,000 for a season. Given that only a few teams can afford that additional cost in the budget, very few American teams compete in the European Pro division. The cost combined with the strenuous travel requirements, division of commitments and locking and relegation of available Pro spots means that Americans that want to visit Europe to play paintball are often required to "guest" with a foreign team.
The 2004 Campaign Cup in London created a yearning to travel and see the world that I have still yet to appease. So in 2006, when I was asked to play with the Toulouse TonTons, I jumped at the chance to travel and compete on another continent. Coincidentally, I was also fortunate enough to guest with a phenomenal team, as we won the series championship that season. But, Eric Dearman and I only practiced one time with the team, and that was for two hours before a tournament in London.
In no way am I creating a picture of arrogance or over confidence, however at the time almost no Americans that played in the Millennium Series practiced the layout or with their team before an event. Truthfully, I'm not too sure why we didn't do it. Maybe everyone was too busy playing in 10-12 American Pro tournaments at the time, maybe teams didn't have the finances to bring players over to train, or maybe we just never really thought of doing it because no one had done it yet. However, there were two American players at the time that did fully commit to their European brethren, Oliver Lang and Pete "Mr. U" Utschig. Guesting with the Budapest Bullets, Oliver and Mr. U helped the Bullets rise from a start up amateur team to an ultra competitive and successful pro team.
Fast forward several years to present day and that dedicated approach is transitioning from being a quirk to a standard. Players such as Chad George, Grayson Goff, and Mykel Kovar are eliminating the term "guesting" and starting to become regular long-term members of their teams. Players such as Nick Slowiak and Bobby Aviles are flying into their respective team's countries, practicing at their home fields and helping to make their European squads more competitive by properly training with their teams.
The whole European paintball series is still a far off and distant hallucination to many players. In the United States, we don't read or hear much about what is going on in the Euro scene. But trust me when I say that it is growing and evolving at a rate that may one day outpace that of its American counterpart. I hope everyone is paying attention because the globalization of our game is hitting full force.