The Liberty University paintball team spent the weekend of April 13-15 competing in the National Collegiate Paintball Association National Championships in Lakeland, Fla.
Having finished fourth at the national championships for the past two years, the team was eager for victory after completing their season with an 8-0 record and a No. 1 national ranking. Todd Hoglund, Liberty's head coach, believed that his team had a solid chance to win it all in Florida.
"This is our year, this is our chance," Hoglund said of his team before heading to nationals. "I just want the team to play the hard-nosed paintball that we know how to play."
Liberty is one of the only college in the NCPA with its own on-campus paintball fields, giving the team a distinct home field advantage and providing the opportunity to host events at the university throughout the season.
On Friday, April 13, the team opened in a preliminary match against Florida Atlantic University (FAU). Despite some paint issues and a slow start, they were able to defeat FAU 5-3.
Later that day, the team played in its second preliminary match against the West Point Black Knights. Having warmed up in the previous match, the team was able to play some of its most solid paintball to date, defeating the Black Knights 8-3.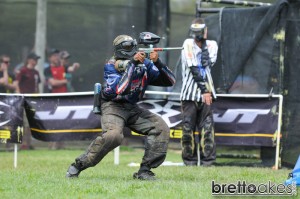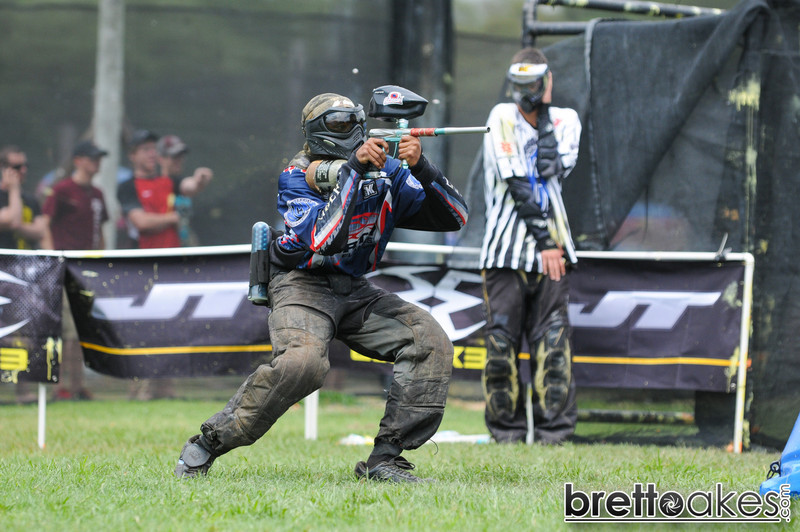 "That second preliminary game was a good demonstration of just how well Liberty can play paintball," Hoglund said. "It helped us to get fired up and ready for the matchup the next day with our conference rivals, the University of Tennessee."
Coming off of an impressive day in preliminaries, Liberty continued its solid play. The team played aggressive out of the gate and smashed Tennessee 9-3.
With the win, Liberty advanced to the semi-finals, where they were matched up with Cal State Long Beach. The 49ers, who have two professional players on their team, had finished second in the NCPA championships for the past two years. They were sure to provide a challenge for the Flames.
The game swung back and forth for the entire first half and ended up tied at halftime. In the second half, a tired Liberty team continued to play strong but was unable to maintain the momentum and ended up losing 5-8. The loss secured a third place finish for the team at the championships.
"As proud as I am for the third place finish, I am more proud of the team's character both on and off the field," Hoglund said. "They truly demonstrated what it means to be Champions for Christ."
By Todd Hoglund and Tyler Eacho