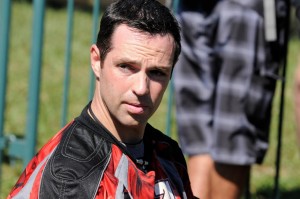 The Los Angeles Ironmen – one of paintball's most storied and mythic teams – came out of the starting blocks this season explosively; playing exceptional paintball at Galveston which has them poised for success. Part of their past success has come in part of the play and leadership of legendary player Billy Wing, who only recently has retired his cleats and marker for a whistle and clipboard as the general manager and coach of the Ironmen. We were fortunate enough to catch up will Mr. Wing for a few moments and have a wonderful conversation on the play of his squad at Galveston, their upcoming even at Phoenix and the potential future of his paintball career.
SocialPaintball: Billy, before the season started there were some obvious question marks with personnel and many thought this team would be in a rebuilding stage. Justin Schwartz even wrote a blog on Social Paintball entitled "Rebuilding is Never Easy…But Always Worth It." Could you comment on the preseason workouts and training schedule that got the team into the position it is in today?
Billy Wing: For sure this is going to be an important year for the Men. You have a changing of the guard with a large influx of young players. I think one thing that really helped the team in the off season, even before training started, was the recruiting that was done, even though a lot of the players are young, very few of them are "freshmen" in the pro division. Kevin Bredthauer [coach since 2010] didn't go after older established players for a quick drop-in fix. He picked up players that showed the drive and potential to help the Ironmen produce for several years to come. Kevin also was selective in finding guys who fit in well with the team; not outsiders who would create cliques or division in the team. One group of men, with equal drive, determination, and mind set. A true team.
SocialPaintball: In a recent article we discovered that the Ironmen are sitting at the top of the stat chart in regards to player rankings. Right now the overall team average is 38.88, which is the lowest in the PSP by several points, and Ryan Martin is currently at the top of your team sitting at #8. Also, you're getting killer performance from your young players: Tokahe Hamil is ranked the 42, and Alex Rodriguez pulled in at 25th over all (woah), but the Phoenix roster looks very different — filled with the usual Ironmen faces. Will we see any of these new guns this season, or was it just a one-and-done deal?
Also, what are you guys feeding your team/doing in practice that is making them such proficient individual players!?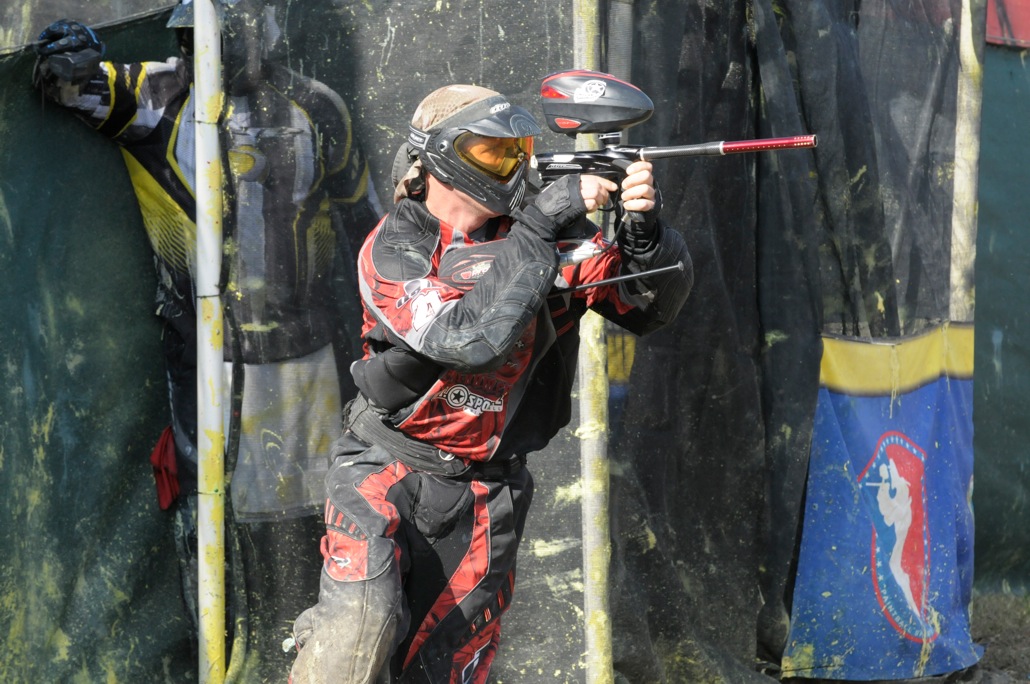 Phoenix Roster:
Osvaldo Neto
Chris Catt
Eric Humpheries
Mikko Huttunen
Scott Kemp
Michael Paxson
Justin Schwarz
Brandon Short
Kyle Spicka
Galveston Roster:
Osvaldo Neto
Ryan Collette
Tokahe Hamil
Eric Humpheries
Ryan Martin
Michael Paxson
Alex Rodrigues
Justin Schwarz
Kyle Spicka
Billy Wing: Not to take anything away from the guys but we do have an edge on the stat board. We finished all our prelim games, where most teams have not. The fact that A-rod and Toke rank so well and they are both true rookies is a testament to the work done even before last year ended by Kevin and the team to think long term. These young guys grind with some of the best like Brandon Short and Scott Kemp week in and week out.
There may have been some thoughts of players just filling in before the first event but without question everyone has earned a spot on the roster for the year. Now it comes down to fighting for playing time. Creating competition within the team is a great motivator, teammates push themselves and each other in the process to be on the starting line. Besides that, the guys love to play and go play almost every weekend together to have fun and stay sharp.
SocialPaintball:
Oh, and I was particularly impressed with the snake play of Kyle Spicka who I remember watching at CFOA events back when he was playing with Authority and going through the Gridlock program. Could you speak a little on his development as a professional player the last two seasons?
Billy Wing: Kyle's play has improved a lot; Kyle always had skill, and flashes of a great player. Kyle is a perfect example of an athlete that needs to be comfortable with the program he is in to excel. He also needed time to grow and mature. Rarely do you see Kyle second guess his instincts anymore. You can see he plays with a new level of self confidence in his abilities and his actions. That is why Kyle is becoming a stand out player.
SocialPaintball: For the first time well…ever [we think? do you know of another time this happened?] a paintball event will be finishing in a different venue, while another event begins. Although the layout for Phoenix is the same as Galveston, has the team been preparing any differently? Also, This layout seemed to play to the strengths of your team; we do not want you to give away any of your game-plans, but could you talk about what was working last month in Galveston?
Billy Wing: Well we had to finish an NPPL event at the next one, but that was because of a mess that happened during the finals between us and Impact. This field is great for Ironmen ball: fast, aggressive, and loose. I think the good weather will make the play tighten up some, but as a whole, offense will win on this field. I feel the team that punches first each point will consistently gain the advantage. I also think you will see more teams try to shut down the chaotic snake side and force the issue on the more predictable, and controllable Dorito side. Personally, I like the chaos because it lets the team with the players that think faster on their feet and can act and react faster to win in the midst of broken plays, and confusion. And it is way more fun to watch.
SocialPaintball: That's right, I had forgotten about that event. Any thoughts on the PSP using the same layout for two events? I am personally excited because it is just so different; but I am a spectator only.
Billy Wing: I think it makes sense to use this field again because you can really mix it up on this field. There are a lot of different things you can do. If it were a more traditional field with every team going to the same 5 or 6 bunkers every point it would get old. Also the weather really will make this field play much differently.
SocialPaintball: And finally, how has the transition from player to Coach and staff member been?
Billy Wing: Well, to be honest, I kind of had to quit competitive paintball "cold turkey." Pb is a passion, or addiction, for me however you look at it. It was time for me to focus on other aspects of my life. As for playing, real life no longer allotted me the time to train and prepare for events at the level I felt was needed, and my body no longer allowed me to play at the level and speed I wanted to. I began to feel like I was letting my team mates down. With all this in front of me, I knew it was time to step aside. As for coaching, my feelings are similar to playing, if I could not give a full commitment to the team then I would be doing the program a disservice. You can't lead at 60% and expect players to give 100%. I feel winning is all about preparation, commitment, and sacrifice, and after 15 years I was no longer able to do so for the team. So for the time being I am content to watch my team from the sidelines and be The Ironmen's biggest fan.
SocialPaintball: We would like to give a big shout-out to Billy Wing for taking the time out of his busy schedule at DYE to give us some expert insight and commentary. If you would like to watch the Ironmen this coming weekend, check out the live webcast from Phoenix, Arizona provided by the PSP at PaintballAccess.com – and keep posted here, SocialPaintball.com for the most complete coverage of the event on the internet. Play begins at 8am Pacific Standard Time.