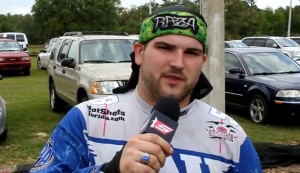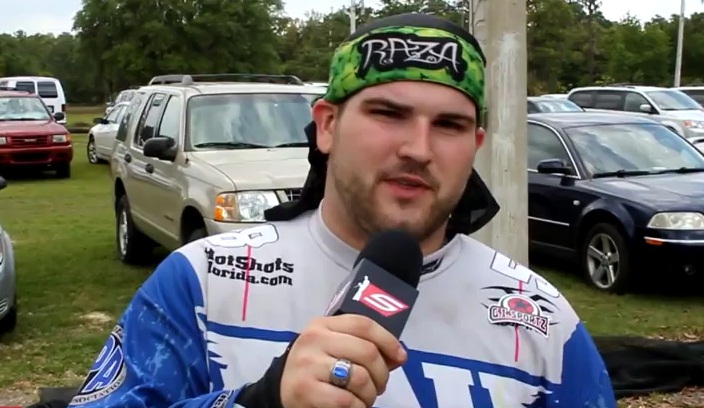 One of my favorite paintball events to attend each year are the NCPA College Paintball National Championships. I'm not exactly sure why, but every since my first Nationals in 2009, I've been hooked. I remember as if it were yesterday. I rolled up with my flip camera in hand, nervous, and ready to interview as many college paintball club representatives as possible. 2009 was the year I launched Social Paintball and that was the first tournament event we covered, ever. I was able to interview a handful of paintball teams. They were all excited to get some video love, especially since it was something that no one had ever done before, not to the scale in which I did it. I put all of those videos up the next day. It was an instant success. All of those videos can still be seen on our YouTube channel.
[pullquote_right]My goal is to interview every single college paintball team in existence.[/pullquote_right]This year was no different, aside from the camera I was using. I was still nervous, yet excited. I'm not sure why I get that way. Maybe it's knowing that these kids play college paintball for the love of the game. They play to win, they play for bragging rights, they play because they love it. I'm partial to college sports, mainly because I played high school and college football. I know what it's like to play a sport you love and have no expectations aside from playing your best to beat the opponent in front of you. I digress.
So, here are a few more interviews from some major college paintball programs from across the nation. My goal is to interview every single college paintball team in existence. Until then, enjoy this years interviews. For those of you that I missed, I will get you next year. To watch older interviews, check our NCPA YouTube playlist: http://www.youtube.com/playlist?list=PL33588CE357B1EB29.
Liberty University
Florida Atlantic University
Florida Gulf Coast University
West Point (Army) United States Military Academy
Northeastern University
Purdue University
Temple University
Texas Tech University
University of Connecticut
University of Alabama
University of Florida
University of Maryland
Kennesaw State University
For complete scores and standings check out www.ncpapaintball.com