Paintball's Premier Pro Athletes and Scenario Team/Marketing Company team up with RePlay XD, the best mini HD Camera System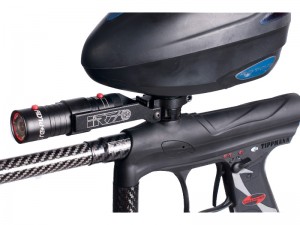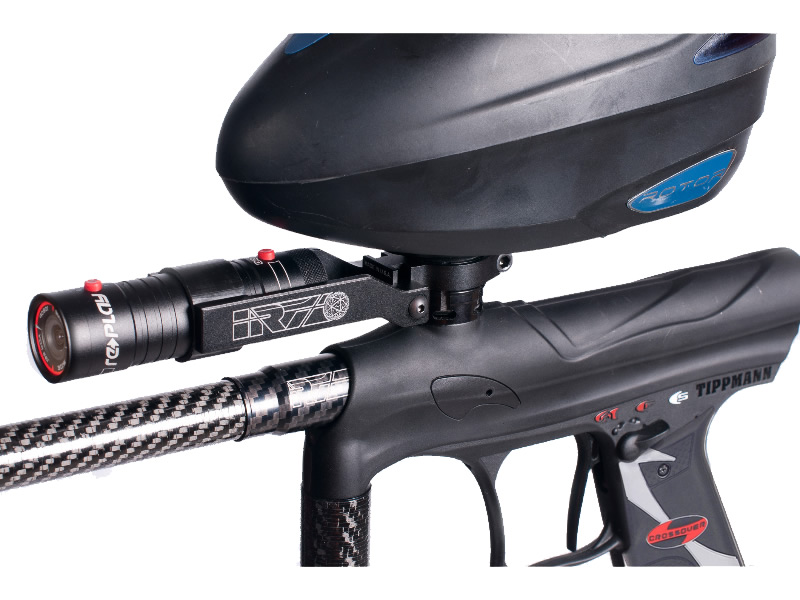 Gloucester City, NJ, Friday, April 6, 2012 – R7 USA, a premier paintball gear design and manufacturing company, founded by 25 year paintball pro Greg Hastings, announced today they have teamed up with RePlay XD, the HD action sports camera manufacturer, to create the perfect system for paintball combatants to record all the fun action in HD. Three years in development, Greg Hastings has filed for patents on this critical mounting devise that marries the RePlay XD 1080 to ANY paintball marker in the world. Combining this universal R7 paintball mount with RePlay XD's fully capable HD camera, yet incredibly small in size, this dynamic duo have truly produced the absolute best way to shoot paintball action videos in Tournaments, Big Games, Scenario Games, Team Practices and Rec. Ball play.
After years of paintball recording for the purpose of teaching video game developers how best to make first person shooting paintball video games, Greg discovered and created a product that easily mounts to any gun with a common clamping feed-neck. Greg tested every available camera that was small enough to mount on his paintball gun. Then, after years of HD research, Greg discovered the best camera for paintball. The RePlay XD 1080 camera System! "Its small size, ease of operation, rugged aluminum construction, reliability, and its recording capabilities, make this the best camera for paintball, and everything else action for that matter" said Hastings. He goes on to say, "We were able to design many ways to mount the RePlay XD for paintball recording just because of its small size. Players can choose to either mount it on our special R7/Stiffi Carbon Fiber barrel, or cleverly on their feed-neck, utilizing our patented R7 aluminum system, or attach one to your goggles with included mounts. I use them on all three spots."
Replay XD president John Spar stated, "The team at RePlay XD is excited and proud to be part of the Greg Hastings R7 USA product line. We have been extremely impressed with the attention to detail that Greg and his team put into everything they do. Their excitement and dedication to their industry is infectious and they all have all the same values & obsessions in building great products as we do here at RePlay XD".
Watch all R7 Athletes' HD videos recorded by Justin Rabackoff, Nicky Cuba, Thomas Taylor, and Greg Hastings, on their own Social Paintball channels! www.SocialPaintball.com/R7Athlete. Blue and Deuce Hanse, along with their team Blue's Crew, will have HD Scenario/Big Game footage available on www.BluesCrewTV.com.
R7 Replay XD 1080 Paintball System is available ONLY at www.R7usa.com/RePlay for $329.95. Fields who would like to acquire this R7 RePlay XD System for marketing purposes, can contact Mike "Blue" Hanse. Blue@BluesCrewTV.com
# # #
About R7 and Greg Hastings
During Greg Hastings' 25-year paintball career, he has invented many paintball products that have changed the sport of paintball. Greg is best known as the inventor of the Comfort Pack System, which introduced the concept of the adjustable multi elastic belt system, now common on ALL paintball pod-carrying systems today. Greg's innovation was the unique mating of a common, hardware store type back support belt to a series of pod holding pouches. This product not only secured the future financing Greg would need to train and compete at higher levels, but it changed this gear genre forever. R7 is Greg's brand. "R" is for Red, his nickname, and "7", the number he has used in competition for years. Here is where you will find products, designed, tested, and manufactured by Greg personally, including the R7 RePlay HD Paintball System.
About RePlay XD
RePlay XD, was designed by a group of racing professionals with over 50 years of experience in the high performance racing industry. The development team saw the need for ultra-lightweight cameras that could capture never before seen video footage from the most extreme racing and action environments. The systems needed to have unparalleled features delivering the users unparalleled benefits. The RePlay XD systems come complete with everything you need to start shooting right out of the box. RePlay XD packs almost $90.00 of additional components in every system. 4GB micro SD card, SD card adapter, USB SD card reader, USB charge cable with wall charger adaptor, car charger adaptor, HDMI cable, ballistic carrying bag and two style standard mount options. These valuable extras making it the best value in the industry. The Replay XD has been put through the most grueling conditions possible and has come out unscathed with crystal clear footage. RePlay XD's goal is to bring you the most technologically advanced recording systems available today. http://www.replayxd.com
Hot Rod Magazine's Action Camera Shootout WINNER! http://www.youtube.com/watch?v=GgWSDugKU0k

Media Contacts: Cory Burns at Kahn Media (Replay XD Marketing) cory@kahnmedia.com 818-881-5246 x4