Destiny players Bea Paxson, Katie Kelley, and Kat Secor are joining forces with Norway's Poison Ivy. Bea gives us the scoop on the story behind their collaboration at this upcoming major event.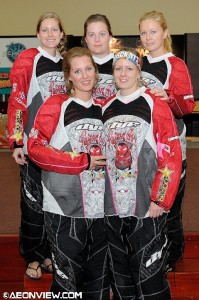 Believe it or not, even in today's world of equality, women still have to put in double duty to prove that they can hang in any activity that's populated with mostly males. The same quasi-struggle exists in paintball where women who are seen playing on the field are hated on because some people (usually of the jealous kind) think they're only getting sponsored because of how good looking they are. News flash – It is possible that these women can be good-looking and great players at the same time.
The number of women playing paintball is definitely growing, but still, female players only make up a very small piece of the pie. All in all, most female players deserve the same respect as male players do, especially if they're putting in as much practice time as possible. These same dedicated women have the same goal as the equally dedicated male – the hope to be the best player they can be. Because of the rare number of competitive paintball playing women there are playing at national and international tournaments, the ones that are, they have the great opportunity to give back to the sport since they're not the typical paintball enthusiast.
Sex Sells
Although there are those females in the sport for egotistically based vain reasons for getting involved in the sport, they still do their job by selling product. The whole "sex sells" image still seems to be a powerful selling tool in male-dominating industries like paintball and so those women serve their purpose.
Some History
Before I lost my father back in November of 2008 and before I gave birth to my daughter, I had Destiny – a team that started out as all-female, but went to "mostly-female", with at least 5 women on the roster at a major tournament. In 2006, Destiny won the San Diego Super 7 D2 Championship and at the end of that year, Destiny finished up in 2nd place overall out of 102 Division 2 teams. We were the only co-ed team (with at least 5 women in a game) to win a national (and internationally known) event with a mixed roster of both genders. In 2005, we were in 7th Place out of the 140 teams that have competed in DII. We finished up in 2006 in 2nd place overall out of the 102 teams that competed in the NPPL. In 2007, our best event was the Tampa Super 7 event where we placed 4th place out of 50 D2 teams. Overall in '07, we placed 19th out of 102 D2 teams in the NPPL. When we played our first event in 2008 as an all-female roster, we made it to Sunday, and finished up in 15th place out of 53 D2 teams. We played another two events as an all-female roster, but the last one we played together, we brought back a couple of males to hopefully give us that winning edge we needed to make it to the top 4. At the San Diego event, I had to leave my team, and the Monday following the conclusion of the event, my dad passed away. I was also 4 weeks pregnant. At the start of 2009, I put the team on hold for obvious reasons.
Femmes Fatale still has a presence in the PSP by doing their best to make an appearance at, at least, each World Cup event. But, as for a team that's all-female and consistently competing during the paintball season, there isn't one doing so in North America, but in Europe, there is – Team Poison Ivy.
Trust me when I say that it is not easy keeping a team together, let alone, keeping an all-female team while also being a team that can compete. But apparently, there are a couple of all-female teams in Europe that are making it happen in the Millennium Series – Fat Lady Charms and Poison Ivy.
Back in November of 2011, I got a message from an old friend, Alex Savino, who contacted me about playing with Poison Ivy at the first 2012 NPPL event – Huntington Beach. Lucky for me, Katie Kelley and Kat Secor (both former Destiny players) got asked to play, too. And here we are now, in Southern California, waiting to compete at the Huntington Beach event. The weekend before the event, we have been practicing together and once Poison Ivy gets here from Norway, we'll be putting in a training day at Camp Pendleton early this week.
Poison Ivy
So who is Poison Ivy? The team was formed in 2005 and a handful of girls were actually working as employees of the Norwegian Masters Paintball Event before they decided to give paintball a try. Based out of Drammen (25 minutes away from Oslo, Norway), Poison Ivy calls Sniper Paintball their home field. They compete in the Millennium Series in their 5-man Race-to-4 format in D2 and currently have a total of 6 girls on the team.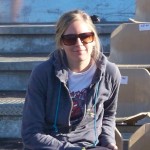 Name: Pia A Askevold (24)
Position: backplayer, snake
Live: Lillehammer, Norway
Occupation: Studying Organization and Leadership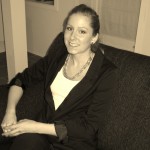 Name: Linn A Askevold (24)
Position: snake
Live: Lillehammer, Norway
Occupation: Studying International Studies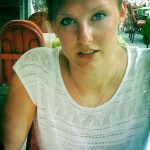 Name: Benedicte Rønneberg (24)
Position: backplayer/frontplayer on dorito side
Live: Oslo, Norway
Occupation: Studying Business Administration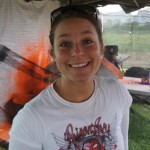 Name: Karoline Pålsdatter Seheim (24)
Position: Frontplayer
Live: Asker, Norway
Occupation: Studying Psychology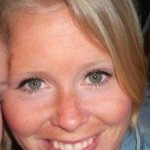 Name: Silje Eriksen (24)
Position: backplayer
Live: Oslo, Norway
Occupation: Studying Marketing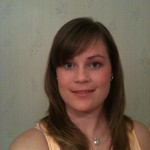 Name: Marie Magnusson (29)
Position: backplayer, snake
Live: Ørebro, Sweden
Occupation: Dental Hygienist
Pia, Linn, Benedicte and Silje are the co-founders of Poison Ivy and have been on the team since the beginning.
Q&A with Silje
Q: What are some of the team's awards that deem mentioning?
A: Our first tournament we ever played we got a 1st! Maybe that first place finish helped us get even more motivated to stick with it. Our best placement as a D2 team is a 2nd place finish in the Norwegian League.
Q: What's the team's mission/objective?
A: We want to be the best girl's team there is! Hopefully this year we can prove that the Norwegian Viking-girls are the sh*t at the Ladies Cup during the Millenniums series.
Q: Team Sponsors and Cost to Run team (does each player pay "dues" and a portion of expenses)?
A: We have had a loyal relationship with our sponsors almost from the start. Sniper paintball gives us the opportunity to play on their reball-field during the wintertime and their outdoor field in the summer. DYE helps us with what we believe are the market's best guns and gear – this year we are playing with some awesome Reflexes, and I have also heard that they look very Poison Ivy-ish! We also endorse Rockstar's Energy Drink and Celtic Paintball gives us a very good deal on paint. Hybrid Foto gives us the best coverage, as well.
I have to mention, though, that every player has to pay for every tournament! Many people think that we get everything for free, but that's not true. We sell gear and work to get money to play tournaments… and it's worth every penny.
Q: Have you played against Fat Lady Charms? How is the relationship with them?
A: Yes, indeed – and we won! We have played the same tournaments and same division for many years, but in 2010 we finally met. It was a fun experience.
The relationship between Poison Ivy and FL Charms is all good. We help each other in the pit, and help each other with players, if necessary, which is how it should be.
Q: Why all-female? Why is it important to be an all-female team?
A: Five of us are friends from high school. We know each other very well and think it's wonderful to travel around the world as best friends. We also like to see the guy's face when we win. Some just can't handle it. At one of the Millennium events, we were playing a Norwegian team. The team captain came to us and said that if they lose the match against us he would stop playing paintball… and we won. Just sayin`!
Q: Have you played in the United States before?
A: One cold autumn here in Scandinavia we went to Florida for World Cup. We didn't play as Poison Ivy but entered in as a mixed team called, "Team Fun." Some of us don't remember much from the tournament and so we don't know if we can blame the heat or that we are in denial about the fact that we played like idiots.
Q: How often does the team get together to practice? Who helps coach the team?
A: We now have weekend-practices twice a month. The Drammen Solid`s guys have always been a big support for us. They help us under practices and tournaments. If the Solid guys can't help, there's always someone in the DYE booth that are willing to help us (Thanks guys!).
Q: Is it difficult to find females that are good enough to play on Poison Ivy?
A: Girl teams don't have a lot to choose from compared to what the guys have. We try to find girls that have the desire to play and dedicate their life to the sport – no matter how they play. It is a TEAM sport as well, so if there's a new player, you can't just blame her/he if something goes wrong.
Not only does Poison Ivy deserve respect, but any female player, for that matter. Doesn't matter if they're male or female, if they're working hard to be the best player that they can be, respect that. Don't immediately say, "Oh, that girl only gets attention because she's good-looking" and then despise her. Get to know her and then make your judgment. I think you'll be surprised. As for teams like Poison Ivy, this all-female team is working hard towards getting males to understand that women can be talented paintball players. They are an inspiration to women that are intimidated to even give paintball a try.
If you're attending the Huntington Beach NPPL event this weekend, be sure to be on the lookout for Poison Ivy and guest players, Destiny, as they mesh together to try and prove that yes, girls can compete.
Wish Poison Ivy good luck at Facebook: http://www.facebook.com/pages/Team-Poison-Ivy/257948284248640