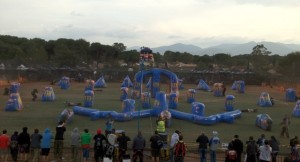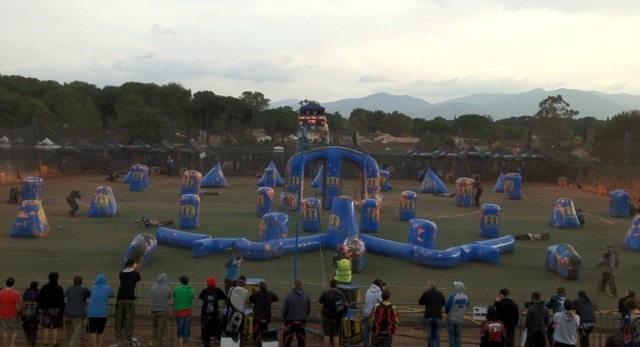 The CPL prelims are over for the Millennium Series event in France. The 16 teams entered now become eight. The top two teams in each of the four groups have moved on.
Saturday's Prelims Results:
Group A: Art Chaos Moscow won all three of their matches (5-1, 5-2, 5-0) against London Nexus, Copenhagen Ducks, and Ranger Warsaw. London Nexus, with a loss to Art Chaos, was able to beat Warsaw and Copenhagen to advance.
Group B: San Diego Dynasty went undefeated in their matches (5-2, 5-1, 5-1) beating Frankfurt Syndicate, GI Sportz Montreal (Tampa Bay Damage), and Lisbon Benfica. GI Sportz Montreal lost to Dynasty (1-5), won a tough match with Lisbon Benefica (5-4) and then shut out Frankfurt Syndicate (5-0), making it to Sunday.
Group C: Toulouse Tontons finished as another undefeated team in matches, beating Breakout Spa, Amsterdam Heat, and Birmingham Disruption (5-2, 5-1, 5-2), respectively. Breakout Spa moved on after losing to Toulouse (2-5) and beating both Birmingham and Amsterdam (5-2, 5-1).
Group D: Many referred to this as the weaker group, Paris Camp Carnage (a lower seat) was able to surprise everyone by winning two of their matches and winning their group. Paris beat Ramstein Instinct (5-2), Outrage valence (5-3), and then lost to Icon (4-5). Ramstein was able to advance having only lost to Paris and beating Icon and Valance (5-4, 5-2). Unfortunately, Marseille Icon did not advance despite beating the number one team in their bracket. The two loses was too much to overcome and advance.
Best of luck to the teams advancing:
Art Chaos Moscow, San Diego Dynasty, Toulouse Tontons, Paris Camp Carnage, London Nexus, GI Sportz Montreal (Tampa Bay Damage), Breakout Spa, and Ramstein Instinct.
Sunday's Quarterfinal Match Ups:
1. Paris Camp Carnage vs London Nexus
2. Toulouse Tontons vs GI Sportz Montreal (Tampa Bay Damage)
3. San Diego Dynasty vs Breakout Spa
4. Art Chaos Moscow vs Ramstein Instinct