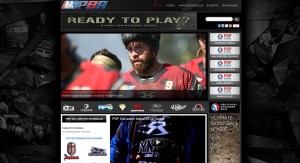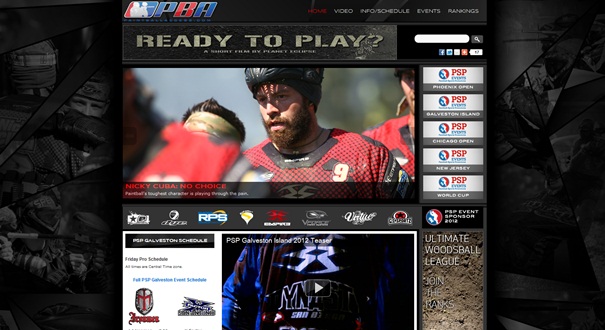 It's been a week's time since SMP/PSP released their press announcement to the public, debuting their new organization which aims to provide professional paintball with more in depth media coverage than it's had in the past years. There have been countless attempts at making the sport of paintball media friendly, with no success. SMP (Sports Media Productions) looks to remedy that issue starting this year.
SMP has wasted no time launching their new website, showing off a sleek and user-friendly interface. It can't be emphasized enough how mediocre, and at times, non-functional, several other paintball league/media websites are today. With that said, browsing around SMP's website, you do not get the feel that it was tossed together or "unfinished". SMP had a goal in creating a quality, simple website that appealed to the eye, and and as far as we can see, they have succeeded.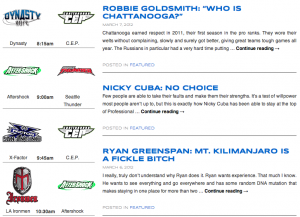 On the homepage, you have your standard navigation bar at the header (top), with links to: video, info/schedule, events and rankings. Below that, a slide-show of pictures linking to blog articles within the site. To the right of this, you can view all of PSP's tournaments for the year. Upon clicking, you will be redirected to PSP's main page, hopefully this will be corrected and direct users to the displayed tournaments information page. On the left, below the picture slideshow is the best thing about the homepage, a schedule for the PSP Pro games that will stream live from their website at their scheduled times. Next to the schedule, you have a few written blog posts from various authors.
Clicking on the "Video" tab will give users the option to watch SMP's live stream of the professional games at their scheduled times. There's also the option to watch videos "On Demand", which will possibly link to recorded tournament games.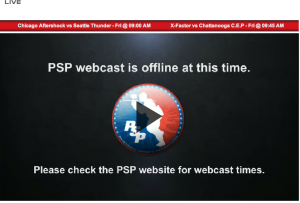 The "Info/Schedule" tab provides users with a more informative basis of schedule information for the webcast. The "Events" tab will link back to PSP's homepage (hopefully this will be changed in the future). And the "Rankings" page will display the statistical rankings of all teams playing in the upcoming tournaments throughout the year. Currently, you cannot click on names to display team rosters, but it can be assumed that this option will be available in the near future.
SMP has already impressed us on a business standpoint by providing paintball fans with a place to centralize paintball information on the professional level. Whether their execution in media coverage is as good as their website, remains to be seen. The world will have a first hand look during the debut webcast this Friday at 7:30am central time. Will you be watching?
To visit the new website and the 2012 PSP Galveston Island Open webcast, please go to http://paintballaccess.com.