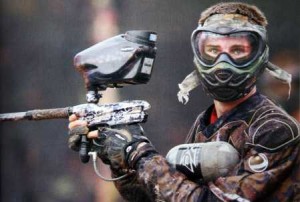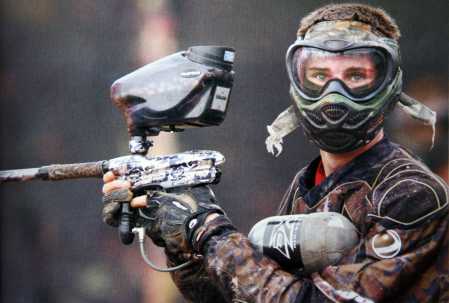 Alex Spence's story is not new to many paintball players. He was diagnosed with a fatal Cancer and had to bow out of paintball to fight for his life. We've interviewed Alex multiple times about his battle with Cancer, each time I read/watch/hear about his fight I am personally astonished that he is even able to play paintball anymore.
We've recently filmed and seen Alex play paintball both in Tampa Bay and in Sacramento, where the team flew out to scrimmage the Los Angeles Ironmen. He's been practicing for his comeback this weekend at the 2012 PSP Galveston Island Open. I've watched him interact with his teammates, joke around, play paintball, and just be a regular guy. All this after visiting him during his battle, and it's definitely something amazing to see.
Earlier this year, I contacted the Tampa Bay Times about Alex's story. I provided them with information about Alex's journey and sent them the link to the video we made about Alex. Their sports staff writer, Joe Smith, replied. He had interest in writing a story about it. I immediately put him in touch with Alex. Now they've posted the story to the Tampa Bay Times website.
This is not just about paintball. It's about a persons desire to live. To fight and not accept the fatal cards he was dealt. Please go read the article and show some support, the story is amazing and you will not regret spending a few minutes reading it. I want to send a huge thanks to Joe Smith for taking the time to put this story together.
To read the full article on the Tampa Bay Times, please visit: tampabay.com