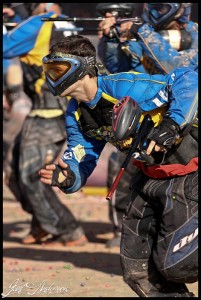 The 2012 World Cup Asia (WCA) Intercontinental Cup Champion paintball team, Toulouse Tontons, has just announced their 2012 roster and sponsors. They've also announced the leagues they will be playing, which include Millennium Series, French League Elite, PALS, and Grand Tour.
The Tontons have long been a staple in the Millennium Series events, experiencing a lot of success. The World Cup Asia (WCA) and PALS (Pacific Asia League Series) have experienced incredible growth in the past few years with the various nations involved, tourism boards participating as much as they can, and the massive positive feedback from players after events, this tournament market segment continues to grow by leaps and bounds.
The Grand Tour events, which are played throughout Europe, and the French League Elite events are natural fits in the schedule for this French based team.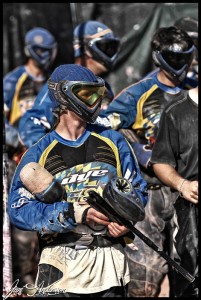 Toulouse Tontons 2012 Roster:
Fabrice Colombo "Tavarez"
Axel Gaudin
Franck Chambon
Loïc Voulot
Guillaume Bonici
Yan Samoylov
Sébastien Duvivier
Jason Wheeler
Pascal Hausser
Toulouse Tontons 2012 Sponsors:
Dye
GI Sportz
Sport attitude
Energy Paintball
Armotech
Virtue
WYL
Projet K
Video Art Production
Social Paintball
PaintballPhotography.com
Supairball
Shop-paintball.com
At Social Paintball we admire any team that is willing to enter into multiple paintball series. Not only do you represent your team and your program, you now represent the strength of your current series (or primary series) in the new series (or secondary series). We wish the Toulouse Tontons unlimited success in 2012 and will be watching them all year.
You can follow the team through their website, www.teamtonton.fr, or Facebook, http://www.facebook.com/pages/TonTon/278279158863666.