Alexander Tarando, Russian Legion's General Director has released an announcement regarding 2012 plans for the team.
"The 2011 season is almost over. It brought beautiful wins and pity losses. As usual, in the end of the year, we've analyzed our games in PSP series and tried to reveal all the mistakes made regarding the training and organization of the team and we managed to find out the decisions how to deal with these mistakes. In such cases there is always a dilemma to be faced: whether to make everything possible to reach the best results in this particular year or to start making global rearrangements to build up the team for the future seasons. We tried to measure all the pros and cons of each variant and made a decision to make the stake on the long-term goals, though not forgetting about the good performance in 2012.
We need to make a budget of the team for the nearest 5-6 years. And the situation in the global economy shows that it is in the stage of big recession. Taking this and other factors into consideration the changes in the roaster of the team were also made. Matt Blonski and Justin Rabackoff will not play for the team next year.
We are very grateful for Matt for his playing with us for so many years. The great part of our wins was only because of his talent and hard work. He is a very decent, talented and a hard-working man. We sincerely wish him all the best in his undertakings. The doors of our Club are always open for him and we are ready to make everything possible if any problem arises.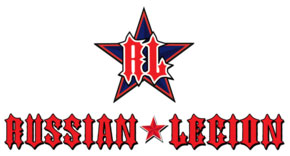 Justin began playing for the Club as a player of the 2nd Division. He practiced, raised his level and, it seems, that it is the time for him to try himself playing for the other team, We wish him success in his professional career.
Our Club has always been oriented not on the "stars" but on the growing of its personal players and building up new players from Russia, USA and Europe. We will continue this line of developing the international team of pro level.
We would like to congratulate everyone with the Happy New Year! Happiness to you and your families! Only wins and no losses in the next year!"
Photo Credit: Gary Baum, Paintball Photography