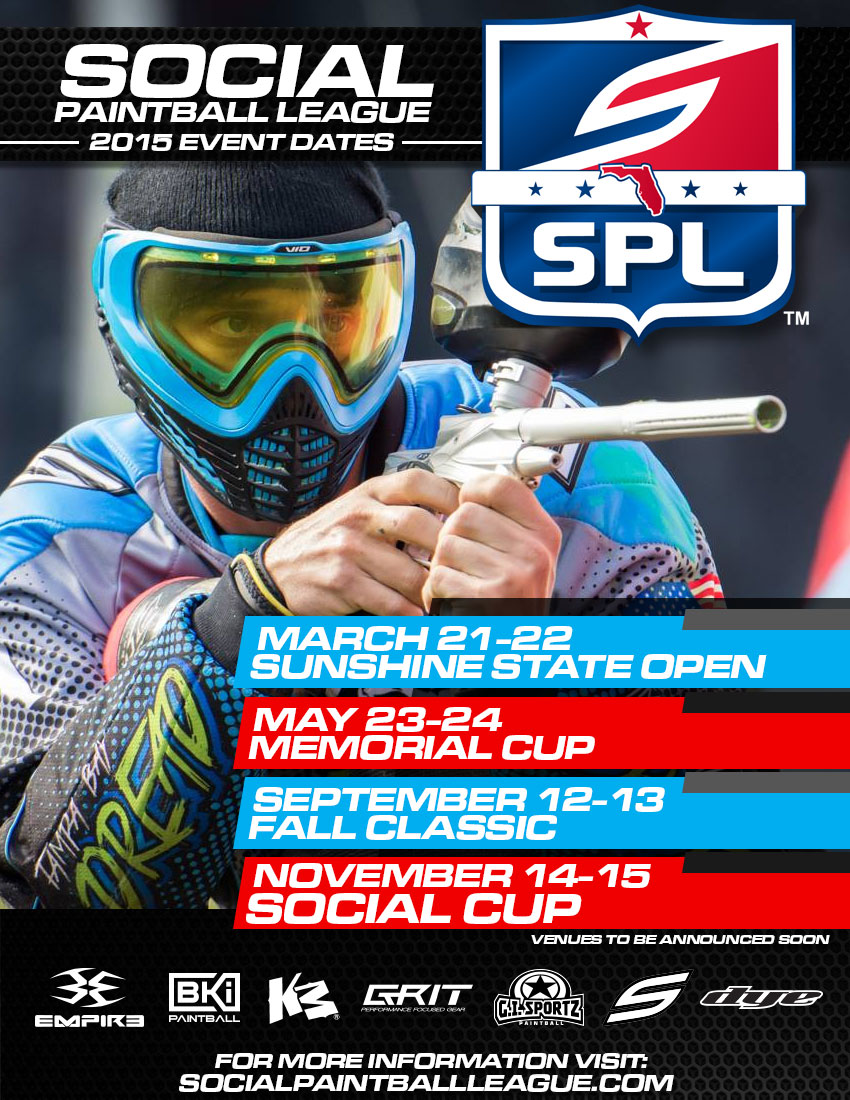 2015 SPL (Social Paintball League) Event Schedule Announced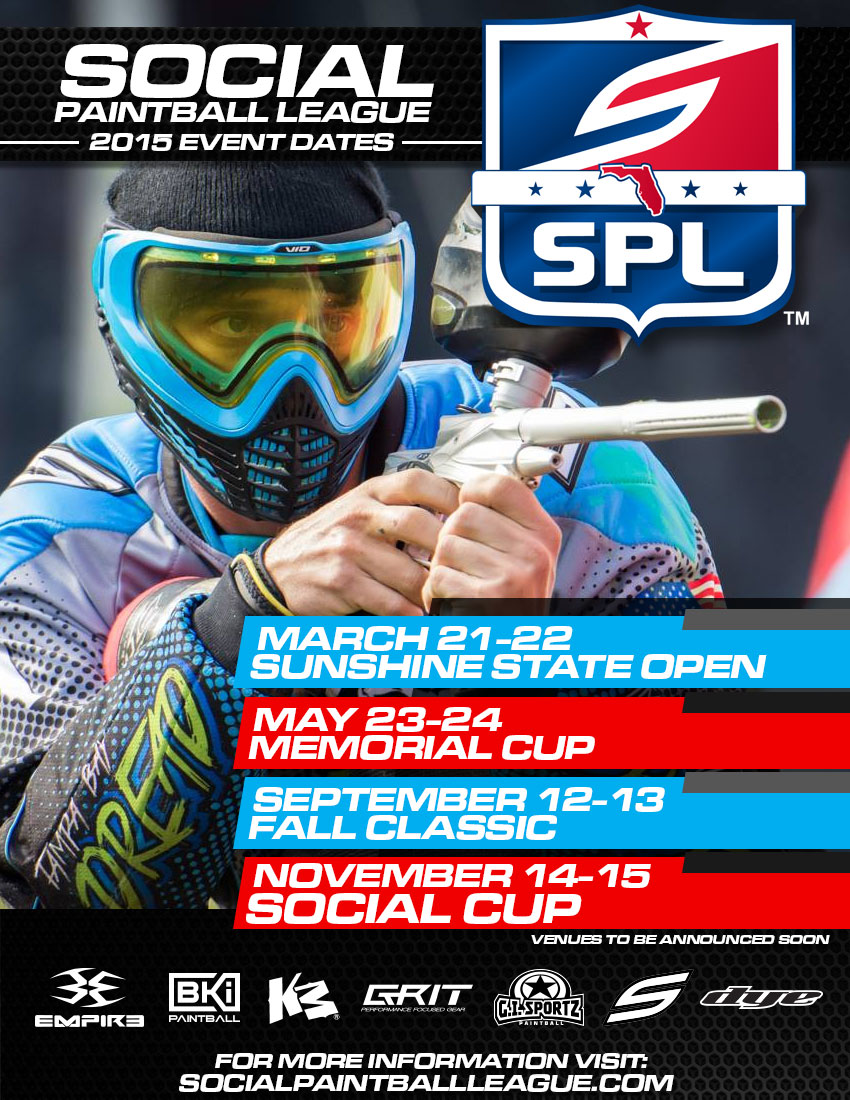 Social Paintball is pleased to announce the full events calendar for the 2015 Social Paintball League season in Florida. The next event will be the Sunshine State Open in March. We'll be announcing venues soon, as well.
We strive to put together events at reputable facilities in the state of Florida. When planning dates and locations, we take several factors into consideration. All dates and locations are subject to change. Dates will not be changed due to weather conditions, such as rain or other inclement weather types. Locations may changed in the event of a circumstance beyond the SPL's control.
2015 SPL Event Dates
2015 Treasure Coast Open – January 11, 2015 | Port St. Lucie, FL –EVENT COMPLETE
2015 Sunshine State Open – March 21-22, 2015 | Venue TBA
2015 Memorial Cup – May 23-24, 2015 | Venue TBA
2015 Fall Classic – September 12-13, 2015 | Venue TBA
2015 Social Cup – November 14-15, 2015 | Venue TBA