The most anticipated event of the year is upon us and now the 2014 PSP World Cup field layout has officially been released to the public. What are your initial thoughts on the layout? It looks to be a fast field, so expect lots of action on the webcast.
Don't forget to register your team to play in the biggest event in tournament paintball that will be held October 9th-12th. Registration increases on September 15th! To register your team, visit http://www.paintball-players.org/cgi-bin/signup.cgi?LID=1&EID=3219. Spots fill up quicky
Social Paintball is putting in a 10-Man team, so you might see us out there behind a paintball marker instead of just a camera this time!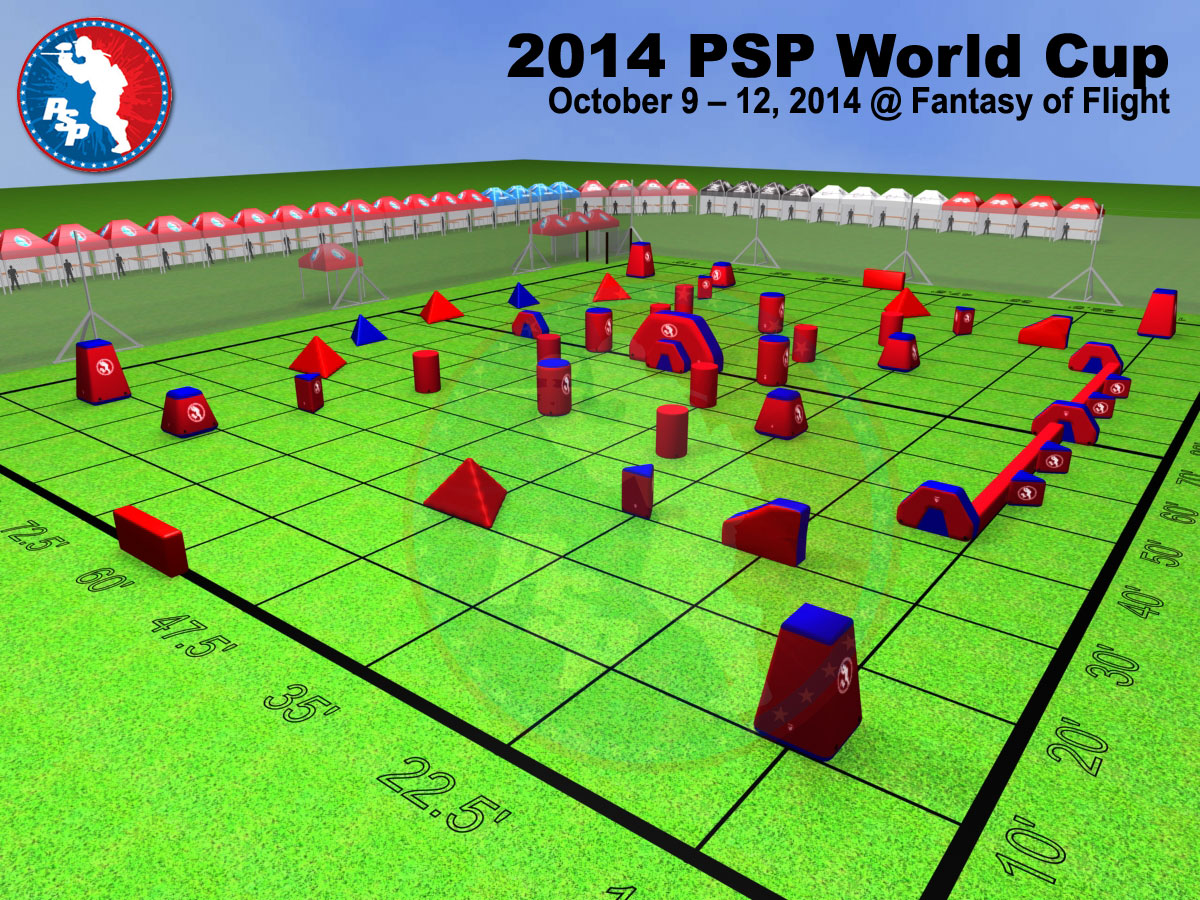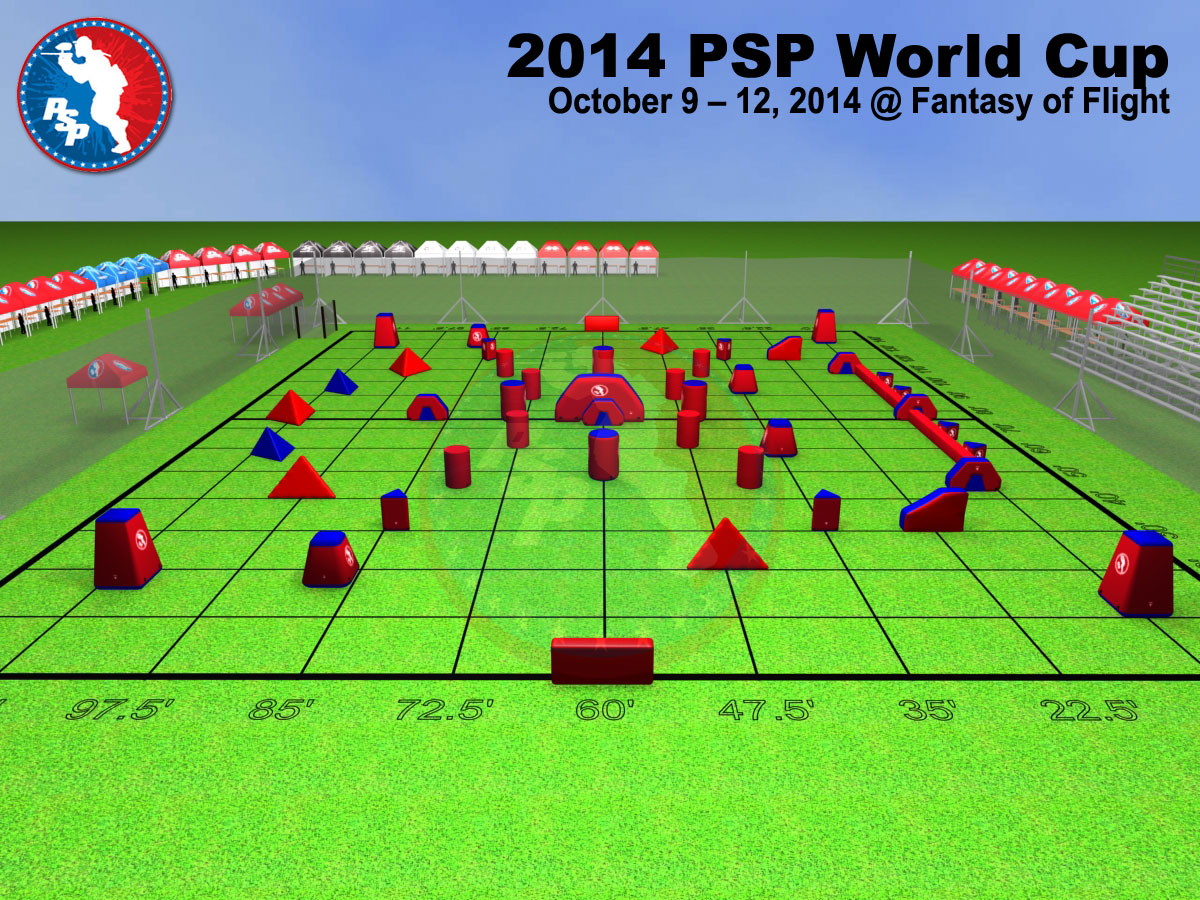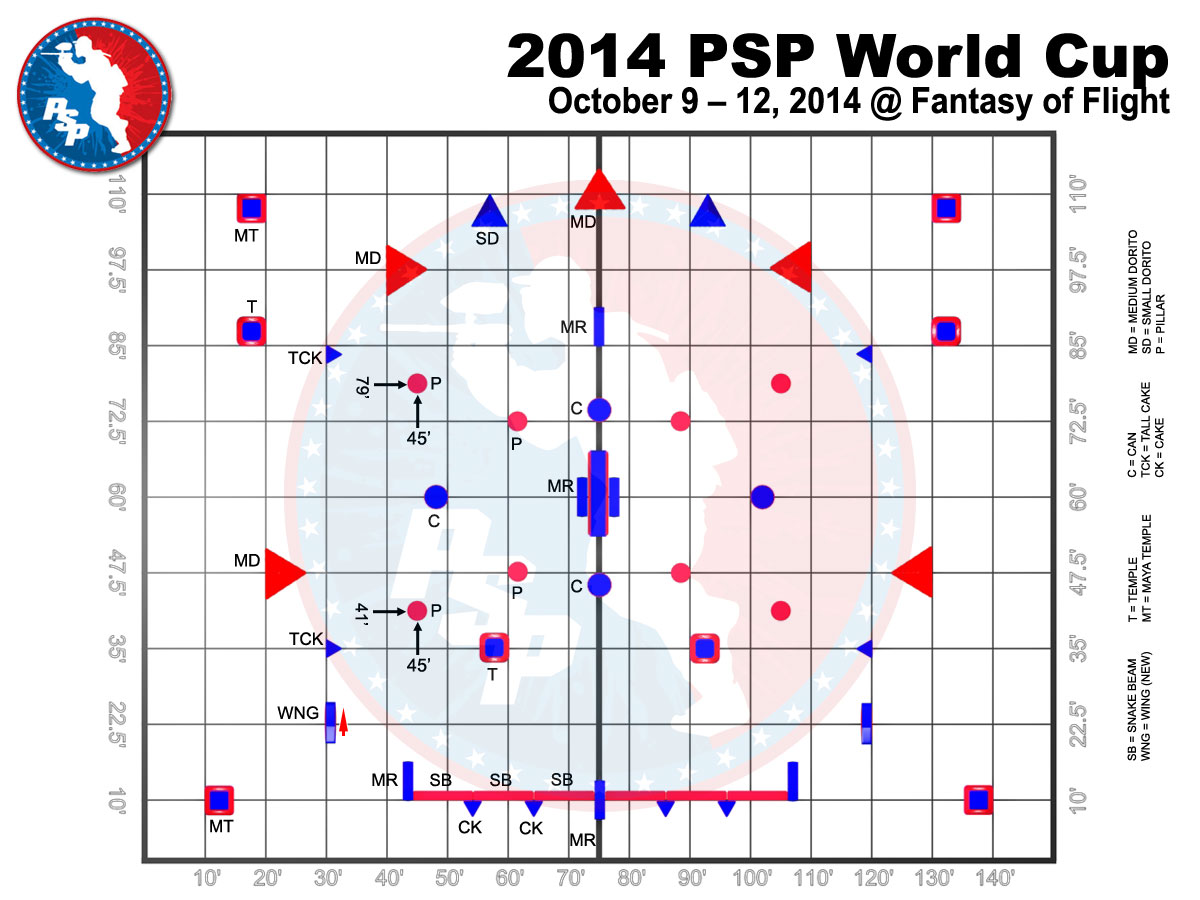 Credit: PSPEvents.com