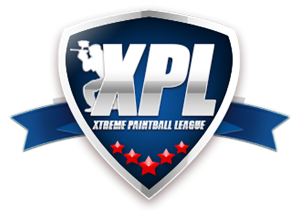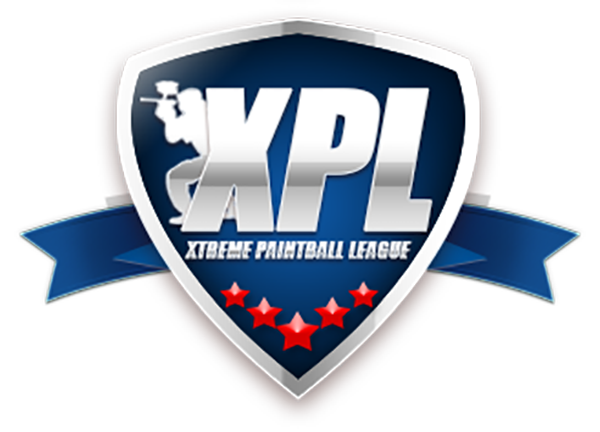 If you've been keeping track of the paintball media lately, you should be vaguely familiar with a new league that's recently surfaced known as the Xtreme Paintball League. The thing that's caught the attention of plenty of players nation wide is the fact that this would be the only X-Ball league in the country with the two halves format and 15 BPS. Something that is pretty popular in Canada, but hasn't been found in the U.S. in years.
We're here to shed some light on this new league and see what all of the talk is about. We recently got a chance to catch up with one of the league's owners, Jerry Van Cleve, who's excited about the XPL's launch, scheduled for 2015.
Here's what Jerry had to say regarding the new league:
What lead up to the decision to start up an X-Ball league with halves with the XPL?
If you are engaged around the paintball community you can see that many players have been bringing up the two Halve style of play and wanting it back for a while now. So in late 2013 the vision and plans started to come more to life and early February the XPL was created with the passion and vision to bring two Halve Style paintball back in a Regional / National Style with great Cash Prizes each event along with keeping event entries very competitive to other national events if not cheaper. The Challenge that was faced, once it was decided to bring two Halves back was how can we handle a good amount of teams and keep the schedule on track. The Xtreme Format was born which in incorporates the two halves of paintball mixed in with Mercy Cap rule for those blow out matches.
Do you foresee players adopting this format of which hasn't been around in the U.S. in the past few years?
Yes, I actually really do. The Format will speak for itself. Who doesn't want to play a ton of paintball for the same price if not cheaper than other national events that maybe you play only 8 – 10 game points. There can always only be 1 true event winner per division, so if teams 2 – 20 can be provided a great valuable experience, tons of game points, top notch quality competition that is a win win for all the teams that are involved.
You told us the XPL will be a conference based league. Please explain for our readers how this format will work on a national level
Basically to kick off the 2014 Season, the XPL will have two conferences which will consist of West Coast and East Coast Conferences. Keeping in mind as the XPL grows in seasons more Conferences will be added along with changes in the state allocation when the time comes. So, states in those said conferences must play the three events in their respective conferences. Each of those conference events will have cash prizes for 1st and 2nd place. Any local affiliate leagues in those conferences will also give some half and free entries to those conference events to promote player growth.
For the teams that have played all three events they will qualify and be invited to the XPL National Extreme Championship Event. This single event will bring the conferences together to now compete with each other. 1st place teamin each division being played would get an even bigger cash prize than what was offered at each conference event.
What businesses/sponsors can we expect to see the XPL partnered up with throughout the 2015 season? Also, what staff can we expect to see behind the XPL company?
The XPL is looking to host its events at established fields; so that we can help market these great venues and become great partners with these Conference based Fields. We have opened the doors to all vendors such as Virtue, Raza, Ninja, HK, Custom Products and the hope is many of these companies will get in contact with us. Various Local vendors will be able to get in contact with us if they want to use XPL and its Marketing power to help get their style or brand out to our player base and setup Event Booths. If your company is interested you can find us on the web at xplpaintball.com and use the "Contact Us" link. Currently there has been an offered presented to Michael Hinman to join the XPL as one of its key owners of the Xtreme Paintball League. So if you're a fan of what the XPL is doing and a fan Michael Hinman feel free to encourage!
What paint vendors does the XPL currently have lined up?
The XPL has been in talks with Empire, GI Sports, and Valken. The hope is that deals can be agreed upon and all 3 will be available at all XPL Events. To give all teams and players options in which brand of paint they like the most and want to shoot.
Will the XPL use a completely new rulebook or will it mirror what we've seen with current & previous X-Ball leagues?
The rulebook will mainly mirror what one would find in the PSP rulebook with changes in regard to format rules, clock, timeouts, etc. The various pieces that make the XPL different than RaceTo is in its format and that is what the book would be different in.
With so many leagues drowning in the last few years, what will the XPL look to do differently to be successful?
Sure there has been a few that have kind of dissolved over the last few years but also new ones have spun up as well. I think paintball growth is doing better and better each year, which is good for everyone. XPL is doing things a little different and also building off the success of smaller leagues that have been run and the growing success of the WCPPL, these will help spin up the XPL. We take pride in providing quality events, great prizes, and great entries. Those that know myself and even Mike, in whatever capacity he intends to hold with XPL, know that we have a lot of passion and love for the game and to the players. We always have and always will put ourselves out there for the players and teams to be able to communicate with us and provide us feedback as that allows us to develop an even better series.
What vision do the owners have for the league in the future?
Provide great events; watch the growth of paintball itself, and to continue see the XPL grow season after season. Three years from now, hopefully, we are talking about adding our 4th or 5th conference and having XPL events in a close range for people within a 2 – 3 state travel radius along adding in Canada and Mexico events into the mix. If we can achieve that than PAINTBALL, the game, the sport itself, will be in a great place for all.
Do you foresee the XPL providing a webcast for the viewing audience in the future?
We will see. We have partnered up with SocialPaintball and the hope is to build that relationship and kind of see what all the options are to get players and XPL supporters and fans action whether it's live or just being able to provide high quality unedited full matches rapidly for everyone to enjoy quicker.
—
We're definitely looking forward to seeing the XPL take off in 2015 and pretty excited to be on site filming all of the 15BPS, X-Ball action! Feel free to visit and like the XPL's website and Facebook. Links are below.
Facebook: https://www.facebook.com/pages/Xtreme-Paintball-League/729916813705389
Website: http://xplpaintball.com