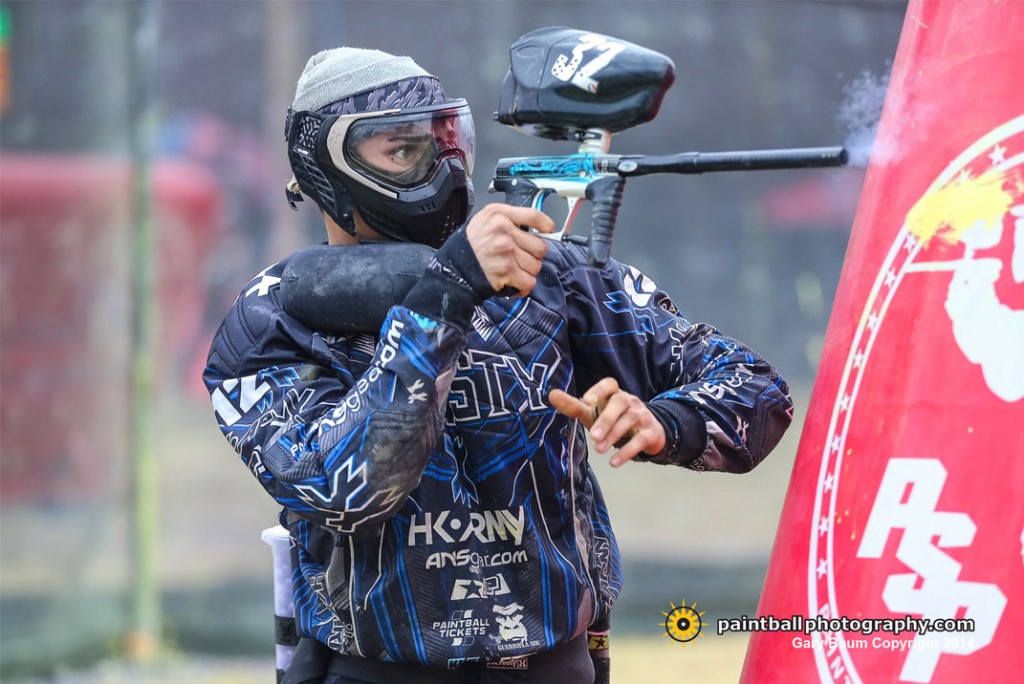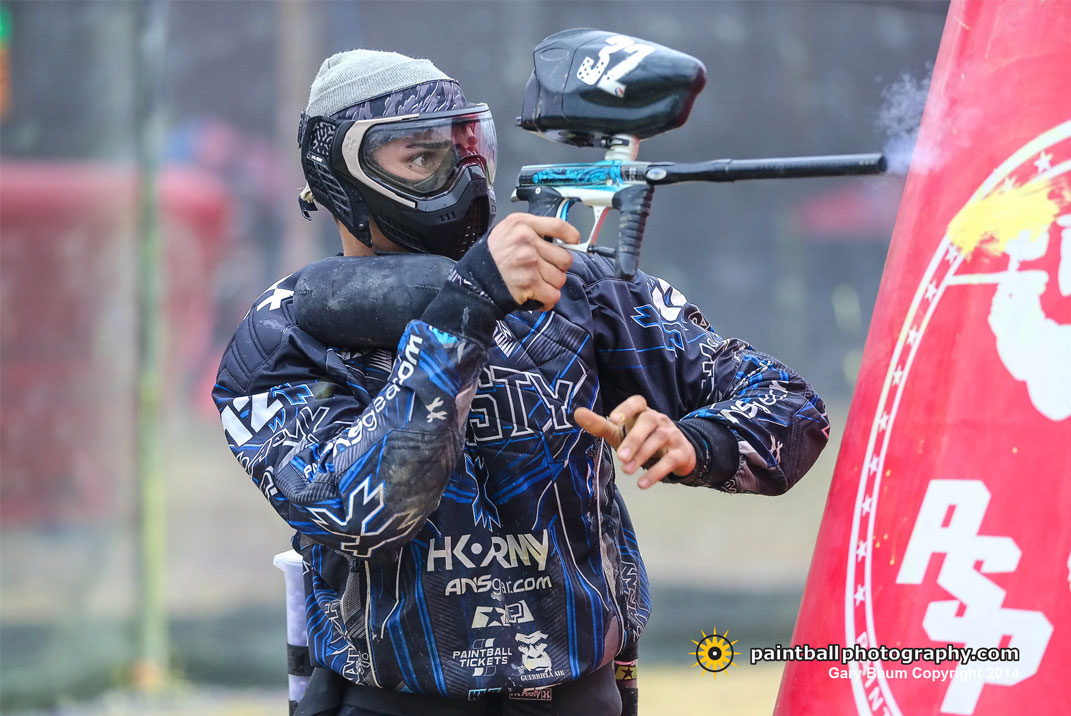 San Diego Dynasty defeats Edmonton Impact by a score of 3-2 to win the 2014 PSP Mid-Atlantic Open, repeating as PSP MAO champs. The win propels Dynasty to the number one spot in the PSP Series rankings with only three events left. Next up is the PSP Chicago Open on June 19 through 22 at CPX Sports in Illinois.
Full List of Winners:
Pro – San Diego Dynasty
Challengers – Houston Heat
D1 – DC Devastation
D2 – Rack City Klutch
D3 – Chicago Warped
D4 – PR1ME 2
Open RaceTo2 – Asylum TrueBallers
D3 RaceTo2 – Jersey Storm
D4 RaceTo2 – Chicago Aggressive Black
On this Sunday in paintball history, PSP Dallas winners Infamous and Art Chaos have been relegated to the Challengers Division. You read that right. It's not a typo. 187 Crew and Vicious sent them packing. From best to worst in the span of 1 event.
One of the many story lines coming out of this event is how incredibly overrated Art Chaos was going into MAO. After demolishing the competition, or lack there of, in the Challengers division in Dallas, they went a shocking 0-5. They lost to the likes of San Diego Dynasty, Los Angeles Ironmen, Chicago Aftershock , Los Angeles Infamous, and Omaha Vicious.
Facing off in the Challengers Final were Heat and Red Legion, with Heat taking the win. Regardless of the outcome, both teams are moving back up to the Champions division: Heat after being relegated in Dallas and Legion after being relegated last year. The question is… who will STAY in the Champs after Chicago?
Of all of the pro teams at this years event, Dynasty had the most dominant performance. The veteran team went undefeated the entire weekend. Below is their schedule of games and scores:
Preliminaries Fri 9:45 AM PSP Pro Field ART CHAOS (Pro) 7-2
Preliminaries Fri 12:00 PM PSP Pro Field Chicago Aftershock (Pro) 5-3
Preliminaries Sat 9:00 AM PSP Pro Field Los Angeles Ironmen (Pro) 5-4
Preliminaries Sat 11:15 AM PSP Pro Field Los Angeles Infamous (Pro) 6-4
Semi-Finals Sun 11:20 AM PSP Pro Field Tampa Bay Damage (Pro) 6-1
Finals Sun 4:55 PM PSP Pro Field Edmonton Impact (Pro) 3-2